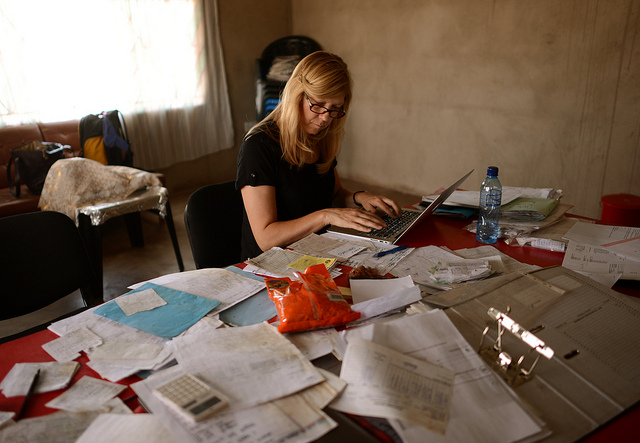 Spark Ventures relies on the support of individuals, foundations and corporations to fund its partnership work to help children around the world achieve their potential. We respect this support by cultivating transparency and consistent collaboration with our partner organizations via multiple, ongoing touch-points, including: weekly calls, monthly reports, quarterly visits and an annual audit.
One of Spark's core values is mutual accountability which includes pursuing integrity with all of our partners and supporters in all resource investments and respecting our investors' rights and confidentiality. Our leadership team works hard to control and monitor all of our costs and to maximize our impact by using the resources given and entrusted to us for their intended purposes while constantly seeking out ways to be more efficient.
Investor Rights & Confidentiality
Spark Ventures recognizes its obligation to respect and protect the privacy of our investors, therefore we adhere to the Association of Fundraising Professionals "Donor Bill of Rights" as well as the following guidelines:
Information about investments is handled with respect and confidentiality to the extent provided by law. Some donors prefer anonymity. We will respect the wishes of contributors who prefer their gift to remain confidential.
We do not lend, exchange, rent or sell our donor lists to other organizations. The personal information you provide when making an online donation or registering for an event will be protected by Spark, and will not be disclosed to any third parties. When you make a donation online, a secure connection is established and your information is encrypted to prevent interception during the transaction. The secure connection is maintained until the transaction is completed or terminated.
Employees of Spark Ventures who have access to your personally identifiable information in connection with processing donations, are required to keep the information confidential. They are not permitted to use this information for any purpose other than to carry out the services they are performing for the Spark Ventures.
If you provide us with your postal address or email address you may receive periodic mailings or messages about Spark Ventures or upcoming events. If you prefer not to receive these communications from us, please let us know by sending an e-mail to info@sparkventures.org or calling 773.293.6710. If you provide us with your telephone number, you may receive telephone contact from us. If you prefer not to be called at anytime, please let us know by sending an e-mail to info@sparkventures.org or calling at 773.293.6710.
In accordance with the BBB Wise Giving Alliance Standards for Charity Accountability, for purposes of transparency and to allow Spark Ventures investors to feel comfortable with the organizational and financial management, you may view our most recent IRS Form 990, audited financial statements and annual report below.
Spark Ventures qualifies as a not-for-profit organization under Section 501 (c)(3) of the IRS Code.