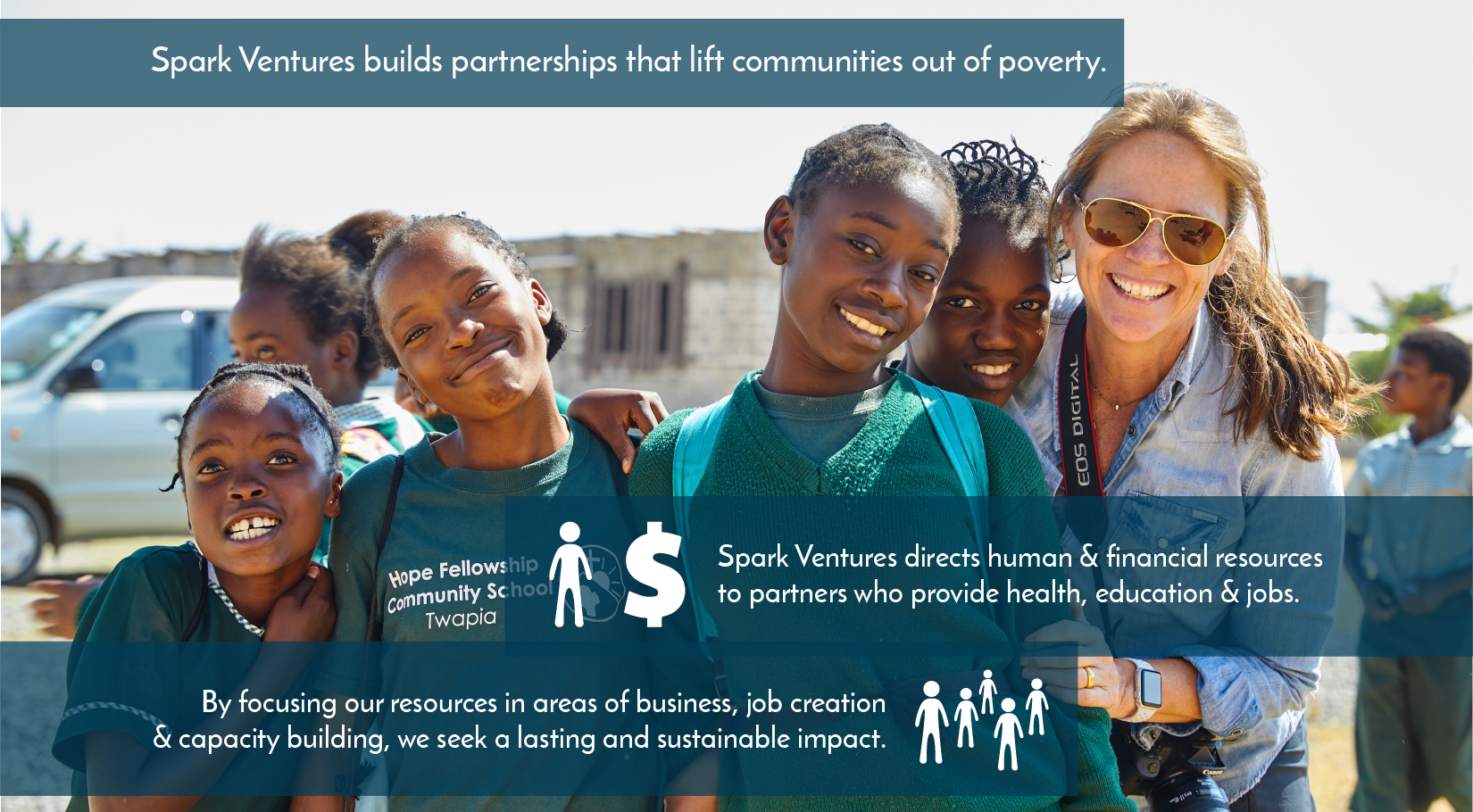 THIS YEAR BROUGHT POWERFUL NEW PARTNERSHIPS – EXPANDING OUR FOOTPRINT SIGNIFICANTLY

Mexico: A Vibrant Community Center
This year we added an incredible new social impact partner to the Spark Ventures portfolio. The EntreAmigos community center was founded in 2006 in the heart of San Pancho, Mexico. What started as teaching arts and crafts on a picnic table in a neighborhood front yard has grown into a vibrant center dedicated to education, environmentalism, youth and their families. The home to most of their programming is a remodeled 16,000 square foot warehouse considered a model in sustainability, designed using mostly recycled materials.
In addition to their many community programs, EntreAmigos operates both retail and resale shops that support meaningful portions of their operations while providing jobs and skills to local entrepreneurs.
Spark Ventures provides funding and strategic support to EntreAmigos' Women's Entrepreneur group, which empowers women of the lowest socio-economic level. These women meet regularly and produce products from recycled goods that are sold in EntreAmigos' gallery. The women are paid for their products and also gain valuable business skills.
Spark Ventures also supports the "Jungle Group" – an after school program for children in grades 2-6 who are behaviorally and academically challenged, providing diverse educational initiatives, tutoring, mentoring and more.
Journeys that Connect, Inspire & Transform
Anyone familiar with the Spark Ventures story knows that travel has always been in Spark's DNA. It was a journey to Zambia that launched the organization in the first place, and that dedication to the transformative power of cultural exchange has never waned. In 2017 Spark Ventures supported the successful launch of a new sister-company – Ignite. Ignite is built on the foundation laid by Spark Ventures and the experience gained from facilitating journeys for over 500 individuals to see our work in action.
Ignite will continue to provide life-changing experiences to Spark supporters, while expanding to new individual and corporate audiences. This new structure has significantly lessened the administrative and overhead burden on Spark while inspiring even more advocates and supporters through exposure to our partners abroad.
With multiple trips on the calendar to each of our three partners there are now a bounty of opportunities for the Spark Ventures community to gain a first-hand understanding of the impact of our work. As they did when managed by Spark Ventures, these journeys facilitate relationship building, offer adventure, and provide a local's perspective on cultural and natural wonders – and now they are being offered to corporate audiences as well as a way to recognize and develop employees. Know a company that would benefit from a visit to one of our partners? We'd love to welcome them into our community.

Partnership with Lincoln Park Preschool and Kindergarten Brings New Preschool to Zambia
In the past year, one of the most powerful new developments in terms of new programming offered at our social impact partners has been the launch of a new preschool in Zambia at Hope Community School. This new initiative was made possible thanks to a long-term commitment of partnership from Lincoln Park Preschool and Kindergarten (LPP) here in Chicago. Early childhood education is critical to any students' future success in the world, but this program will have a particularly powerful impact in sub-Saharan Africa where more than 80% of children have no access to pre-primary school programs.
For the past 10 years, Spark Ventures' Zambian partner, Hope Community School has annually provided 350 students from Grade 1 to 7 with high-quality education. They have had a 98-100% graduation rate for the past 7 years. This new partnership with Lincoln Park Preschool allows Hope to launch a preschool for 5 year-olds, which will expand to younger children in the years to come. LPP has committed to  sending teachers, supplies and funds to help empower and create effectiveness and sustainability for the program.
To launch this initiative, Sharon Kozek, Founder and Owner of Lincoln Park Preschool, and three members of the LPP leadership team (Jamie Tiller, Laura Garland, Alyson Marguerat) traveled to meet with Hope's leadership. The team brought resources and worked with local educators at the school to develop a culturally sensitive curriculum, activities and lessons. Since the initial trip, additional preschool teaching staff have been hired, and additional LPP leaders have traveled – continuing the powerful exchange of teaching insights and expertise.
Sharon returned from the launch trip back in July of 2017 with this to say: "We strive to be leaders in our community here in Chicago as well as our global community. We believe deeply that every child deserves the opportunity to achieve their potential and I am so invigorated by the incredible work we are doing together with Spark Ventures in Zambia."
Press Coverage of the LPP/Preschool Partnership: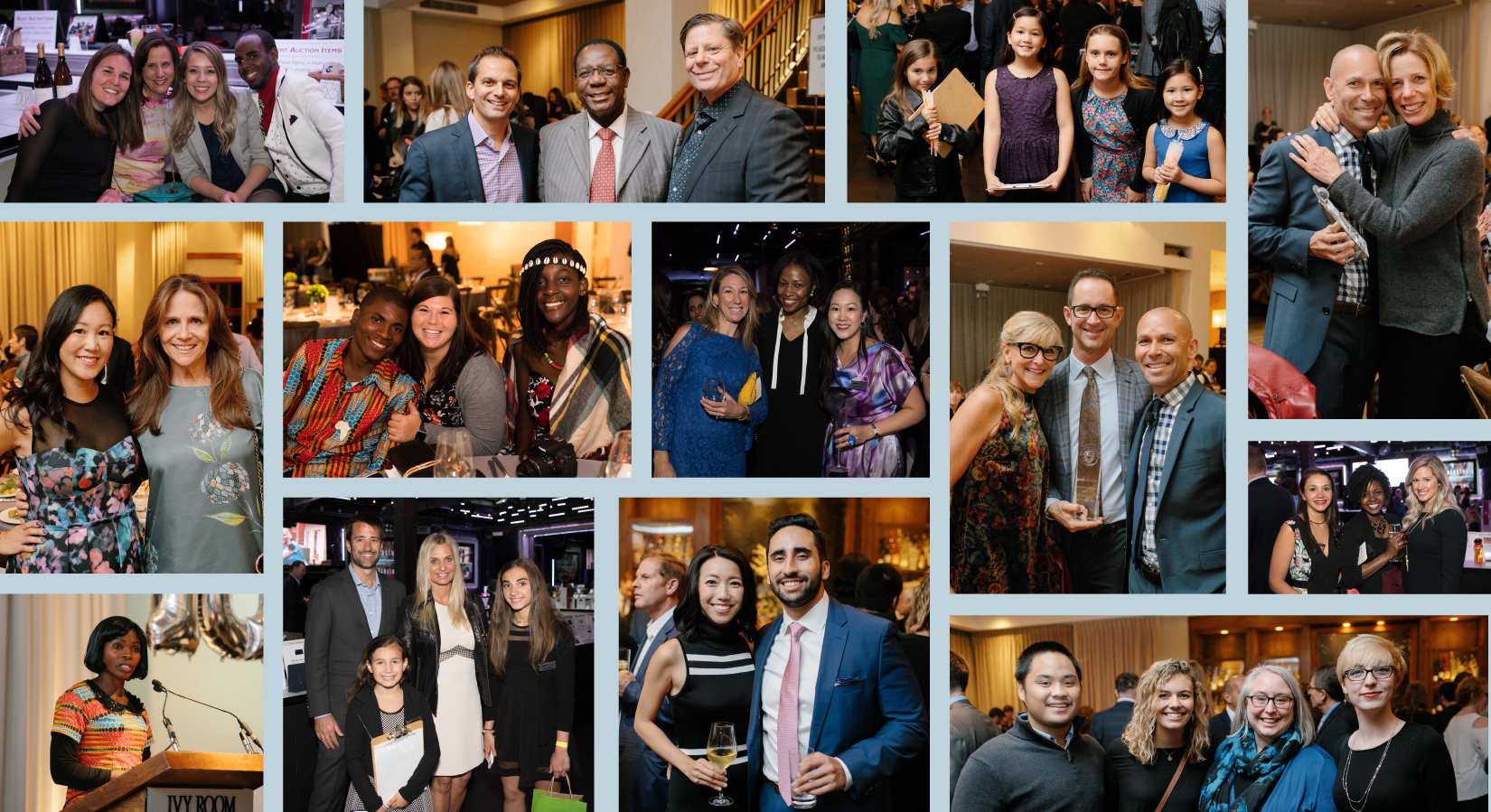 Spark Ventures Community Gathered to Mark 10 Years and Look to the Future
2017 marked 10 years since Spark Ventures was launched and throughout those 10 years the Spark Ventures community has never ceased to amaze. It is thanks to this incredibly dedicated community of people that we, collectively, can provide powerful human and financial resources to empower our partner organizations in Zambia, Nicaragua and now Mexico. Our co-founder Rich Johnson perhaps expressed this sentiment best in his remarks at Spark 10, our annual fall event and the official 10 Year Anniversary Celebration:
"I want to thank each and every one of you. Whether you said

yes

to Spark Ventures 10 years ago at that first event or a few days ago… we are here because you said

yes

.

You have supported with literally, millions of dollars in funding. You have contributed thousands of hours of your time. Hundreds of you have traveled with us.

And all of this has advanced the amazing work of our partners, where children receive meals, education and healthcare; where jobs have been created and businesses launched; where families are beginning to break the cycle of poverty."

Board of Directors
For the time period: July 1, 2016 to June 30, 2017
Patti O'Neil | Chair
Treasurer and Assistant Professor,
Rush University Medical Center
Scott Barbeau
Cofounder, Spark Ventures
Professional Musician
Bill Romans | Vice Chair
Retired High Technology Business Executive
Michelle Gallardo
News Reporter, ABC7 Eyewitness News
Dan Marcus
Investment Advisor, Marcus Capital, LLC
Brian Wu
General Manager,
College Park Athletic Club
Nancy O'Leary | Treasurer
Rich Johnson
Founder & Co-CEO, Ignite
Cofounder, Spark Ventures
Ross Parr
Senior Director Digital Transformation, Salesforce
Kathleen Jackson | Secretary
Financial Advisor,
Effner Financial Group
Christian Rath
VP of Global Engineering, Griffith Foods
Kristin Schrepferman
Managing Director
Arnold Duijzer
Program Manager

FY17 Revenue & Other Support – $779,022
SOURCES

individuals

impact travel

events

in-kind

corporate and foundations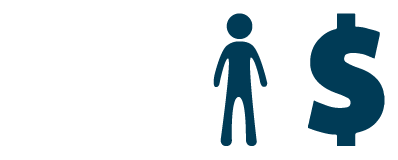 Jump start your 2018 impact with Spark Ventures by making a contribution today!
Become a Stakeholder (our monthly giving program) or consider a one-time contribution to advance our work.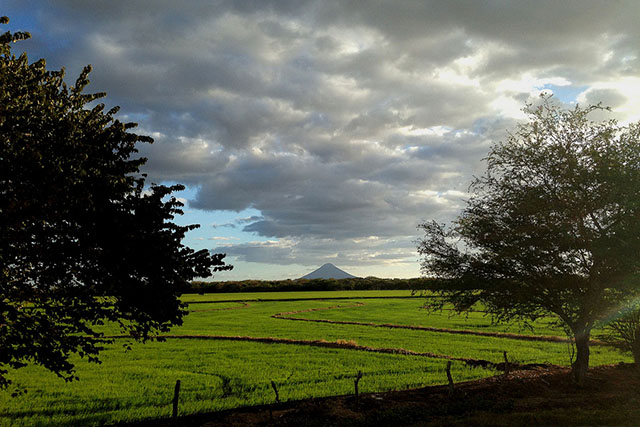 Follow Spark on Instagram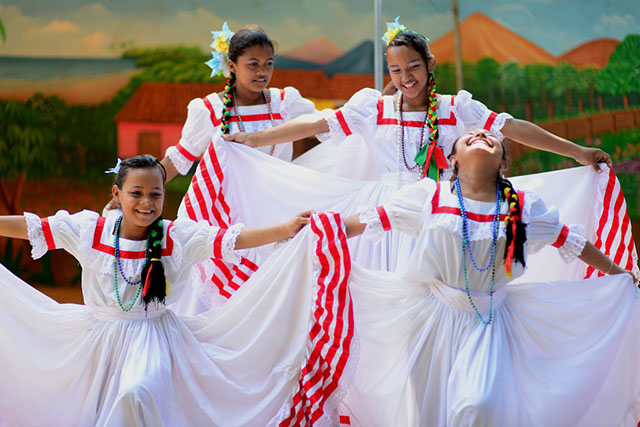 Travel With Spark in 2018
Experience a life-changing & world-changing experience

Impact Travel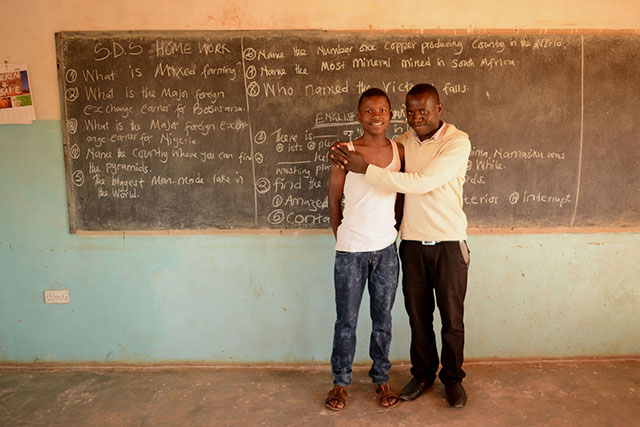 Make a monthly commitment
Become a Spark Stakeholder and support
high-impact community programming
Invest