The current Spark Ventures staff works out of our Chicago office located on the 5th Floor of 134 North LaSalle Street. Coming from a variety of backgrounds and experiences, we are united in our commitment to Spark's unique mission to help vulnerable children achieve their potential through grassroots partnerships around the world.
Richard Johnson
Chief Executive Officer
Richard Johnson
Chief Executive Officer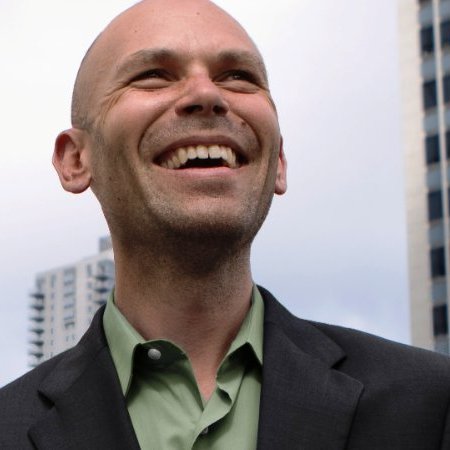 With a business background in marketing, Rich Johnson cofounded Spark Ventures after a 2006 trip with two friends to Zambia. Through his leadership, the organization has raised over $4M to-date to fund partners and projects in Sub-Saharan Africa and Central America, piloting a unique business driven philanthropy model. Rich's vision for impact travel has led to national coverage and more than 350 trip participants. He has spoken at SXSW's entrepreneur's conference, Chicago Ideas Week, Technori and other events. In his free time you'll find him hiking, reading or running with his dog, Zambezi.
Arnold Duijzer
Program Manager
Arnold Duijzer
Program Manager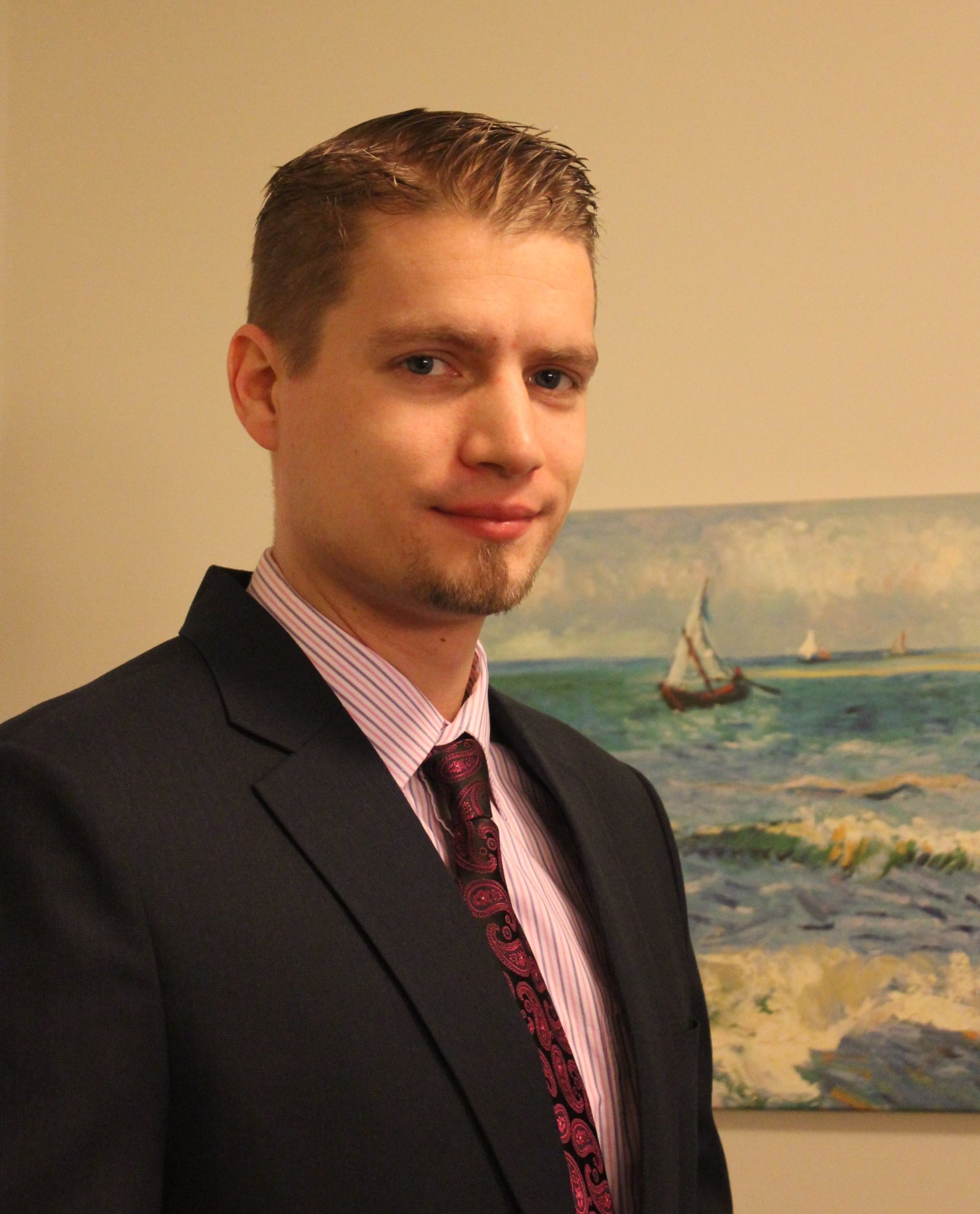 Arnold Duijzer serves as Program Manager for Spark Ventures. He was born in the Netherlands, where he lived until he graduated from Tilburg University as a Master of Science in Leisure Studies with a specialization in Marketing Management in 2007. Before moving to Chicago with his wife Arnold lived and worked in New Delhi, India for five and a half years. He is experienced on a managerial level in travel management, event management, marketing communication, product management, sales and project management.
Kristin Schrepferman
Managing Director
Kristin Schrepferman

Managing Director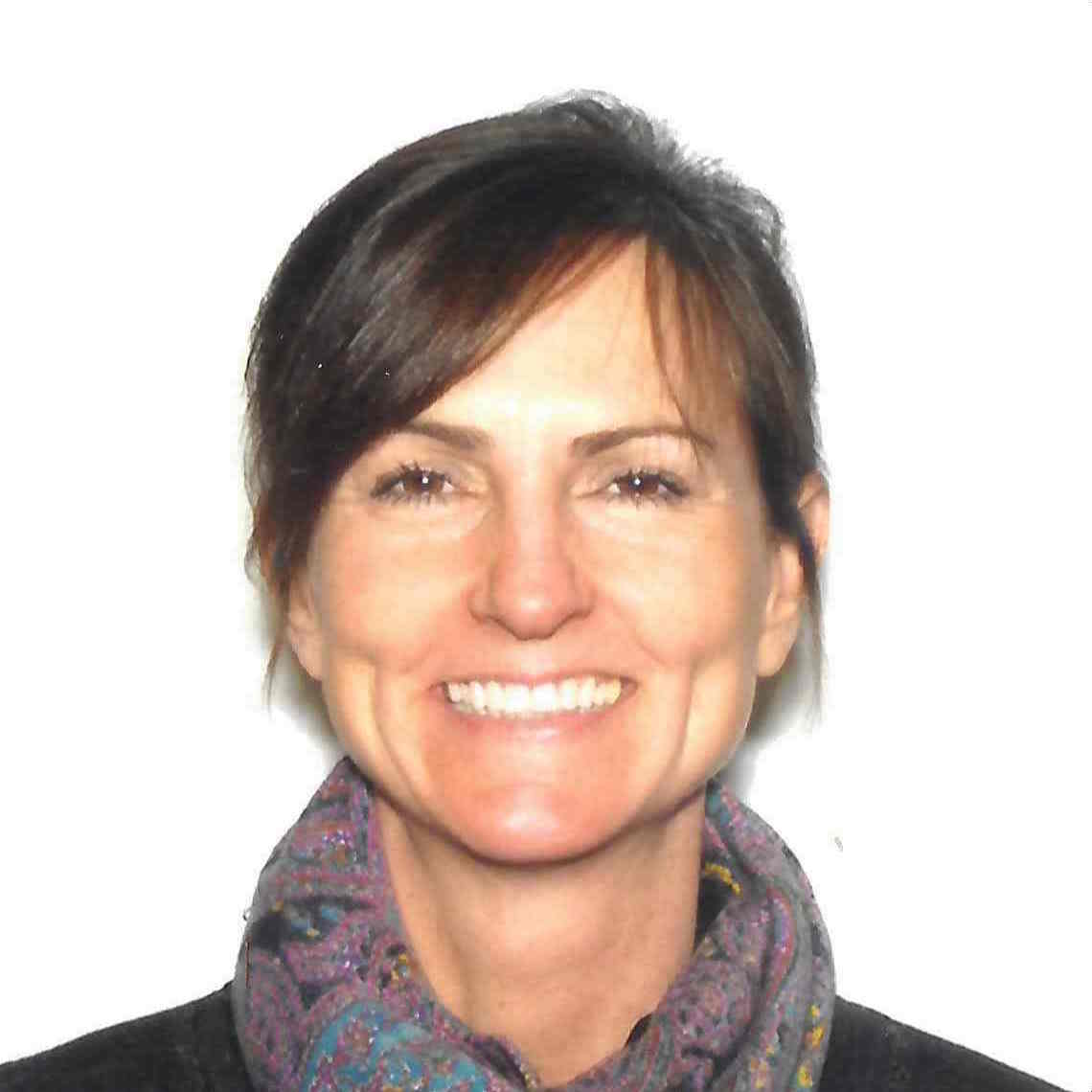 Kristin Schrepferman joined Spark as the Managing Director in October 2017. She has been an enthusiastic supporter of Spark since 2014 and is excited to officially join the team. She has a Bachelor's Degree in Marketing from Miami University in Oxford, OH. She has over 25 years of experience in marketing, sales, and operations. Most recently, she was the Director of Operations for a Distinctive Schools campus of Chicago International Charter Schools. Kristin lives in Chicago and is married with two children. She has a long history of dedication to children in need. Her most rewarding life experiences have come from foster parenting, adoption, volunteering, and working in schools with students from some of Chicago's most underserved neighborhoods. Kristin is driven by the belief that children who receive a quality education in a safe and nurturing environment can be lifted out of poverty and empowered to thrive.
Stephanie Denzer
Marketing Manager
Stephanie Denzer
Marketing Manager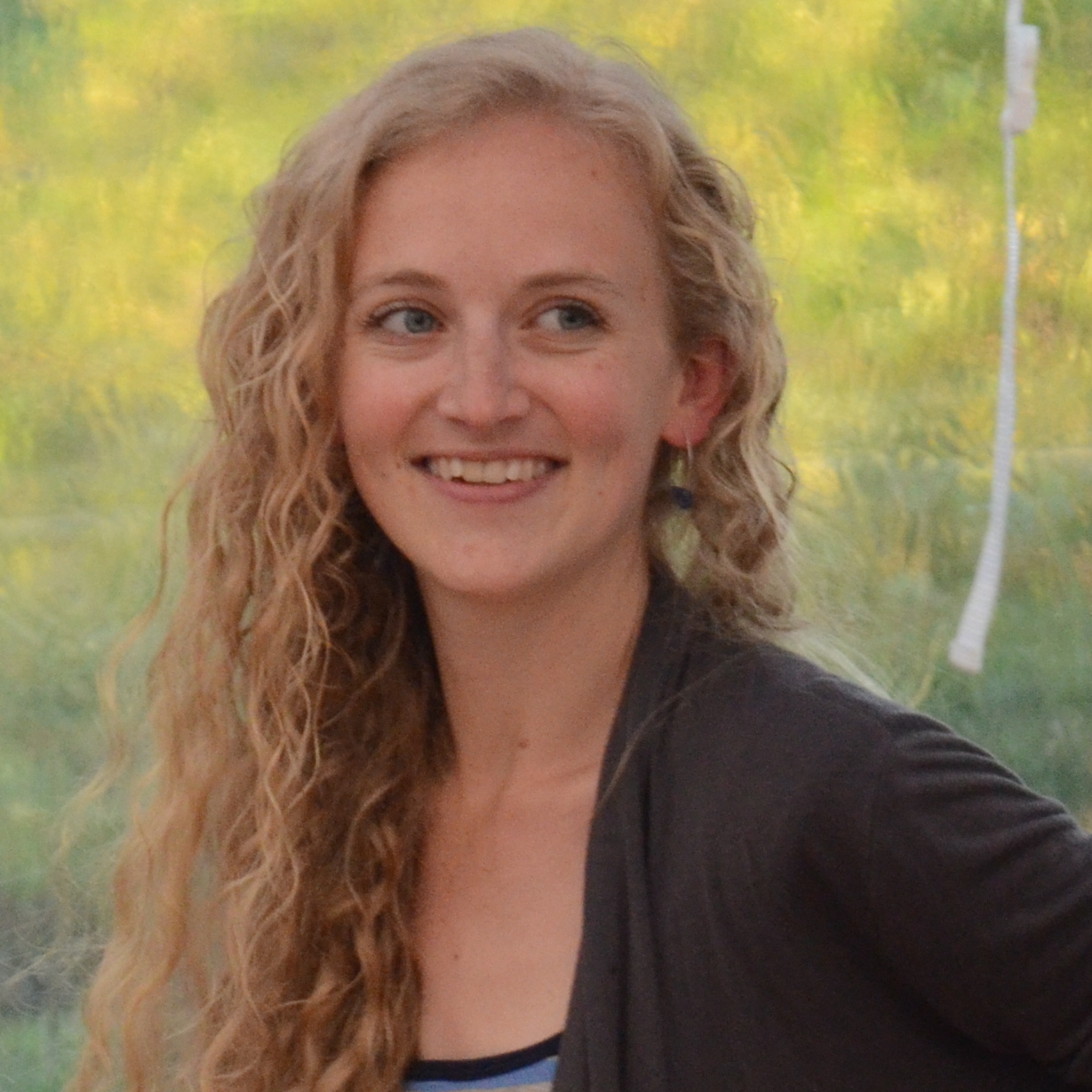 Stephanie serves as Marketing Manager for Spark Ventures. She is passionate about innovative, sustainable poverty alleviation. She previously worked supporting microfinance institutions with the Grameen Foundation's Human Capital Center. As an undergraduate, while living and studying in Buenos Aires, Argentina she worked for a social development organization called HelpArgentina. She has also worked supporting the international hub of Pro Mujer, a women's development and microfinance organization. Stephanie received her BA in Hispanic Studies with a Specialization in Economics from Columbia University in New York City, a masters degree from the University of Chicago's Committee on International Relations and is fluent in Spanish.
Volunteers, Interns and Pro-Bono Support
Spark Ventures is thankful to have the support of a number of talented individuals who dedicate their skills and time to help us move our organization forward.
The Board of Directors provides broad oversight of the financial and organizational health of Spark Ventures. Specifically, the Board is involved in fundraising, setting policy and ensuring continued alignment to Spark's mission, vision and goals. The Board meets quarterly and works closely with the CEO to accomplish these objectives.
Scott Barbeau
Scott Barbeau
Board of Directors

Scott Barbeau is co-founder of Spark Ventures and has served on the board since its inception. He attended the University of Wisconsin-Madison where he received a Bachelors Degree in Business Administration. He spent the first 15 years of his professional career working at Lucent Technologies, Parson Group, and Hyperion Solutions in sales and management roles. He has been  actively involved with Mercy Home, Chicago for Boys & Girls, FFHM  Orphanage, and Songs of Love Foundation. He is currently employed as a professional musician.
Kathy Campbell Wolf, Vice Chair
Kathy Campbell Wolf
Vice Chair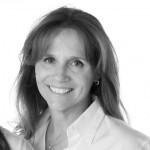 Kathy Campbell Wolf joined the Spark Ventures Board of Directors in 2014. She brings over 20 years of experience in fashion photography where she worked both as a producer and an agent. She began her career at Elite, before successfully launching her own business. Kathy is the proud mother of two and has previously served on the Board of Directors for her daughter's adoption agency – the Adoption Center of Illinois (formerly the Family Resource Center). She holds a BA in International Studies from Miami University in Oxford, OH. Kathy traveled to Zambia with Spark Ventures in January of 2014 and looks forward to returning with her family.
Richard Johnson, CEO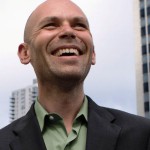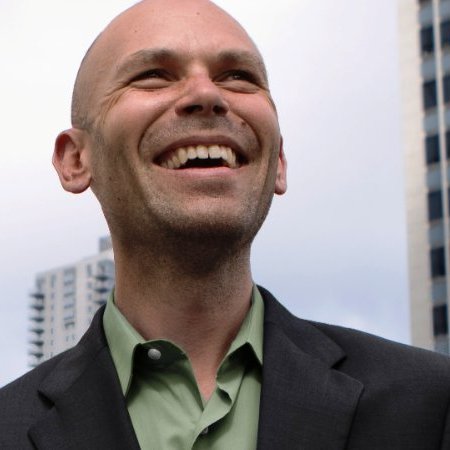 Rich Johnson is Chief Executive Officer and co-founder of Spark Ventures. He was born and spent his early childhood in Japan and California, prior to moving to northern Illinois. Rich received a BA in Communications and MA both from Trinity International University. His work experience has included business marketing and consulting, leadership and management for several nonprofits, and higher education administration. Rich is currently serving as an advisor and board member with several Chicago-area nonprofits and social enterprises.
Lisa Madonia
Lisa Madonia
Board of Directors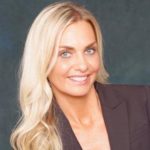 Lisa was born in Portland, Oregon and spent her later childhood in Carmel, Indiana. She is a graduate of DePauw University in Greencastle, Indiana where she earned a B.A. in Economics/Business Administration and Psychology.
Lisa has worked as a senior broker and founding member at @ properties, Chicago's top ranking real estate brokerage, for over 16 years. She has consistently ranked as one of @ properties top producers and has been recognized by the Chicago Association of Realtors for her sales volume. Her expertise includes marketing and sales of new construction developments, selling individual property listings, and helping buyers find that special home. Before entering the world of real estate, Lisa spent ten years at The Northern Trust Company as a large corporate commercial banker and financial analyst.
Lisa has lived in the Bucktown neighborhood of Chicago since 1999 and has two daughters. She enjoys keeping busy with her girls' activities and school functions. She also has volunteered with several not-for-profit organizations. Lisa traveled with Spark Ventures to Zambia in 2017 and is eager to go back with her family.
Jennifer Kim
Jennifer Kim

Board of Directors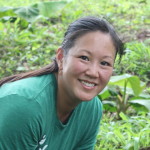 Daniel Marcus
Daniel Marcus
Board of Directors
Daniel Marcus is co-founder of Spark Ventures and has served on the board since its inception. He was born in Santiago, Chile and immigrated to the United States at the age of 8 years old with his parents and two brothers. Dan attended the University of Wisconsin, Madison where he  received a BA in Economics.  He has worked in finance most of his career. He  worked at Bear Stearns and currently is an Investment Advisor at Marcus  Capital, LLC. Dan has been involved with various charities including 10 years as a Child Life Specialist at Children's Memorial Hospital, Chicago and two years at The Night Ministry, working to serve homeless and runaway youth.
Nancy O'Leary, Treasurer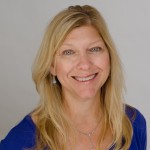 Nancy was born and raised in Chicago. She attended Bradley University where she received a BS in Psychology. Nancy has worked in finance and accounting throughout her career. She has spent the last 17 years in the venture capital industry, and currently is the CFO of JK&B Capital, a $ 1 billion venture capital firm located in Chicago. Nancy has been involved with various charities, including over 14 years as a volunteer at Children's Memorial Hospital. Nancy first traveled to Zambia in 2008 and 2009 on Spark Ventures Partnership Trips, and has returned in the years after to assist with the organizational audit process.
Patti O'Neil, Chair

Patti was born and raised outside Boston, Massachusetts and made Chicago her home in 1989. She has a BA in Mathematics and Economics and a Master's in Applied Economics from The University of Michigan. She is currently the Treasurer and an Assistant Professor at Rush University Medical Center. Previous to joining Rush, she worked as a banker at both Bank of America and First National Bank of Chicago. She is raising her three children in Chicago. Patti is involved in volunteer activities at church, Misericordia, and her children's schools, and is on the Investment Committee of Saint Ignatius College Prep. She traveled to Zambia for the first time in 2013, and returned in 2014 with her daughter.
Ross Parr
Ross Parr

Board of Directors

Ross Parr knew little about Spark Ventures before coming across a Chicago Sun-Times article that lead him to join the 2011 Partnership Trip to Zambia. Shortly after returning from the trip he joined the Spark board, becoming a strong advocate for the impact of Spark's work. As Vice President of Sales (for several companies) Ross has worked with start-ups and early stage companies for the last 20 years. Ross holds a Bachelor's degree in Logistics, Materials, and Supply Chain Management from Michigan State University.
Christian Rath
Christian Rath

Board of Directors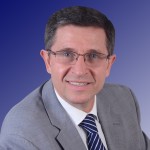 Christian Rath is a multi-lingual, cross-cultural, cross-border leader who has done business in the United States, Europe, West Africa, Latin America, Asia and the Middle East, including Oman, Namibia, Egypt, Ukraine, Ghana, Senegal, Nigeria, Kazakhstan, Morocco, Kenya, Nicaragua, Kazakhstan and Zambia. Originally from Europe, he possesses both the American ingenuity and the Old Continent sophistication of diplomacy and is passionate about enabling purpose-driven organizations become self-sustaining. He leverages his extensive experience working with Fortune 500 companies, NGOs, and government leaders around the globe to reach that objective.
Over the last 25+ years, he has been successful in mature and entrepreneurial enterprises. He has served as a CEO, COO, SVP of Global Business Development, and Head of Applied Engineering in addition to his entrepreneurial ventures. Mr. Rath earned a Masters Degree in engineering & international relations. He is passionate about his engagements and is a tireless global ambassador for their causes. He holds a private pilot license.
Julie Tafel Klaus
Julie Tafel Klaus

Board of Directors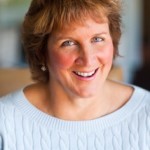 Julie, the proud mother of twin girls, lives in Rancho Santa Fe, California but was born in Pittsburg, PA and raised outside of Chicago. She attended the University of the Pacific where she received her BFA in Commercial Design and Business. She also did her post-graduate studies at The Art Institute of Chicago. After a successful sales career in high-technology publishing, Julie has spent the past 15 years focused on philanthropic efforts. In addition to being on several non-profit Boards, she has chaired numerous fund raising events for a variety of organizations. Julie has traveled extensively through Europe, Asia, the Middle East, India and South America. She and her daughter traveled to Nicaragua with Spark Ventures in early 2016 and now looks forward to a future trip to Hope Community School in Zambia.
Brian Wu
Brian Wu

Board of Directors

Brian Wu is the General Manager for College Park Athletic Clubs in the Chicago area. He manages a team of more than 50 sports professionals and support staff who treat their members like family and give back generously to the community. He is a lifelong student of leadership, a visionary and passionate about making the world a better place for his kids and future generations.
Brian was previously a board member for Spark Ventures from 2009-2015, during which time he launched the annual CPAC Serves event, which in 2016 raised $35,000 for Spark Ventures. Brian lives in Chicago with his wife Ali, who is an OB/GYN physician, and their three boys.
Doak Elliott
Doak Elliott

Board of Directors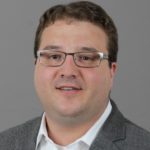 Doak was born and raised in Sulphur, Oklahoma and moved to Chicago in 2005.  He has a Bachelor's and Master's of Accountancy from Oklahoma State University and is a CPA in the state of Illinois.
He is currently the Director of Internal Audit at US Foods, one of the country's largest foodservice distributors.  He spent the first 11 years of his professional career at Ernst and Young (EY) in the firm's Advisory Services Practice, where he helped numerous clients maximize their Internal Audit and Internal Controls functions.  Doak was also the Central Region Leader for the firm's College Mentoring for Access and Persistence program.  In this role, he led hundreds of EY volunteers who mentored first generation college students.
Doak began supporting Spark in 2013, as one of the founding members of the Associate Board. On the Associate Board, he served in several leadership roles, including the Finance Committee Chair and Associate Board Chair.  He also traveled to Zambia with Spark in July 2014.
We are grateful for our advisors who strengthen our organization through time, expertise and strategic input to the staff and leadership.
Fred Cadena
Fred Cadena
Advisory Council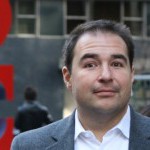 Fred Cadena is recognized as an innovative, strategic  thinker with over a dozen years of experience in  the financial services industry.  Currently Fred works as  Vice President of Margin for optionsXpress, a subsidiary of  Charles Schwab. Fred also serves on the board of Chicago  Scholars and oversees web strategy and non profit engagement for Chicago Non Profit, a community of Chicago based non profit organizations. Fred is excited to work with Spark in developing its ongoing leadership strategy and is looking forward to his first partner trip in 2013.
Katie Casey
Katie Casey
Advisory Council

With over 17 years of Chicago-based business experience with The Clara Abbott Foundation and KPMG, Katie Casey now works as an independent consultant to NGOs in developing countries. She most recently completed an eight-month project in Tanzania, and has worked in program development in Europe, Asia and Africa throughout her career. Katie holds a B.S. in Accounting and a B.A. in French from Indiana University, Bloomington, and completed an Executive MBA at ESCP Europe in June 2010. She is also a Certified Public Accountant.
Heather Duncan
Heather Duncan
Advisory Council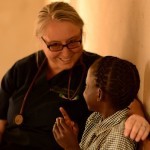 Heather Duncan is a Nurse Practitioner, educator, volunteer, investor and close friend of Spark. She is an Assistant Professor of Nursing at North Park University as well as the Faculty Liaison for North Park University's annual Zambia trip and clinic. She has traveled to Zambia at least 5 times to facilitate the medical clinic, and has continued to develop innovative ways to share knowledge with Hope and the community they serve. In May of 2013 she led a team of local staff to launch our first Nutrition Training. Not only has she made friends with the children at Hope, but she also got to meet the first round of chickens at the poultry farm!
Darlene Fiske
Darlene Fiske
Advisory Council

Darlene is the owner of the award-winning national communications firm in Austin, Texas, The Fiske Group: Public Relations and Marketing Strategies. Prior to starting her own business, Fiske worked as the Director of Sales & Marketing for Lake Austin Spa Resort where she was responsible for sales and marketing efforts targeting the top 1% of affluent consumers in the United States. Her firm handles a small collection of very exclusive clientele delivering big agency results with highly personalized public relations programs. Fiske has presented at universities and conferences on social media strategies and consults with businesses on how to maximize engagement in the online world. She has a Bachelor of Journalism in public relations from the University of Texas in Austin and her writing has been published in several hospitality industry trade publications. Her introduction to and intrigue into Spark Ventures was ignited through a friend who shared a video of the chicken farm launch in Zambia.
Brady Josephson
Brady Josephson
Advisory Council

Brady is passionate about ending poverty and changing charity. He is currently the National Director, Marketing & Communications for Opportunity International – a nonprofit organization providing opportunities for people in chronic poverty to transform their lives in over 20 countries around the world. Previously, Brady worked as the Director of Resource Development at Spark Ventures. He attended North Park University in Chicago, Illinois where he received a B.S. in Business & Economics and a Masters of Nonprofit Administration and is an adjunct professor at the School of Business and Nonprofit Management. Brady is the founder and Principle of The Josephson Group, providing support and service to nonprofit organizations, and the creator and author of re: charity, a blog discussing ideas, improvements and innovations in the charity sector.  He serves on the Diamond Club Executive Committee at his alma mater and is an active member of the Association of Fundraising Professionals (AFP) in Vancouver where he lives with his wife Liz.
Princess Kasune Zulu
Princess Kasune Zulu
Advisory Council

Princess (her given name) Zulu was born and raised in Zambia where she lost both of her parents to AIDS by the age of 15. She was left to care for her three younger siblings, and she herself tested positive for HIV in 1997. Princess moved to the United States in 2005 to work with organizations promoting HIV?AIDS awareness and prevention. She often travels back to Zambia to help with humanitarian efforts in her home country. Princess currently lives with her husband and two daughters in Chicago, where she serves as a national spokesperson and speaker for World vision on the global AIDS pandemic.
Rebecca Wellisch
Rebecca Wellisch

Advisory Council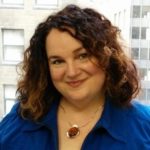 Rebecca Wellisch has two decades of experience in branding, marketing, and communications for leading companies and not-for-profits in Chicago. Rebecca currently serves as Director of Marketing and Communications for Women Employed, an organization that advocates for economic equity for women in the United States.  She is thrilled to be able to apply her expertise to help advance economic opportunity for women and families globally. An avid world traveler and linguaphile, Rebecca earned her B.A. from Carleton College and Executive MBA from the University of Michigan's Ross School of Business.
Todd Schultz
Todd Schultz
Advisory Council

Todd Schultz is the Chief Operating Officer of Friends of the Orphans, a nonprofit organization dedicated to improving the lives of orphaned, abandoned and disadvantaged children through the support of the Nuestros Pequeños Hermanos (NPH, Spanish for "Our Little Brothers and Sisters") network of homes in Latin America and the Caribbean. Before assuming the role of COO, Todd worked as the CFO of the organization, where he lead all non-revenue generating functions including finance, HR, IT, warehousing and sponsorship communications. Prior to joining Friends of the Orphans, Todd worked as a Finance Director for PepsiCo and has also held positions at FMC Corporation and Grant Thornton. Todd holds a BA in Accounting from University of Illinois at Urbana-Champaign's College of Business and an MBA in Economics and Strategy from Northwestern University's Kellogg School of Management.
Pernille Spiers-Lopez
Pernille Spiers-Lopez
Advisory Council

Pernille Spiers-Lopez worked with IKEA for 21 years and held several top executive positions. Most recently, Pernille was the Global HR Manager for the IKEA Group and its 135,00 employees. With her extensive business experience, she developed and implemented a new business focused HR Strategy, empowering the organization, its leaders and co-workers to grow business and people together. Prior to that, Pernille was President of IKEA North America for 8 years (2001-2009). Under her leadership, IKEA was named to Working Mother magazine's list of 100 Best Companies and FORTUNE'S "100 Best Companies to Work For"® List. In 2007, IKEA was voted by Ethisphere, one of the 100 Most Ethical companies.  A native of Denmark, Pernille has lived in the United States for 28 years. She lives with her husband in Chicago and has 2 children. Pernille serves on the boards of Save the Children US and on the Harvard Women's Leadership Board of the John F Kennedy School of Government.
The Spark Associate Board was founded in 2013 to provide support to Spark's initiatives and goals. The Associate Board is made up of professionals from around Chicago who are committed to creating awareness and growth for Spark. The Associate Board meets monthly and works with the Spark staff and the Board of Directors to assist in fundraising efforts and as well as various programs with our international partners.
Marcia McDonnell
Marcia McDonnell

Associate Board

Lesley Brindle
Lesley Brindle
Associate Board

Lesley Brindle graduated from Vanderbilt University in 2010 with a Bachelor of Science in Economics and a concentration in Corporate Strategy. Lesley's participation in Vanderbilt's Initiative for Scholarship and Global Engagement – a yearlong program through which she spent a summer studying and volunteering in Cape Town, South Africa truly "Sparked" her interest in economic development and poverty alleviation. Lesley received a Master of Accountancy in 2011 from Vanderbilt's Owen Graduate School of Management and currently works at PepsiCo in their finance department. Lesley's passions include good music, great conversations, delicious food, and spending as much time as possible outdoors.
Jessica Dangles
Jessica Dangles

Associate Board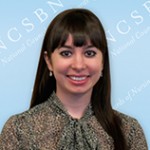 Jessica is currently an Operations Coordinator for the National Council of State Boards of Nursing, a not-for-profit organization. She graduated with a B.A. in Women and Gender Studies from DePaul University in 2008 and completed her M.S. in Human Resources from Loyola University in 2009.  After graduation, she accepted a position managing an Age Management medical practice at Cenegenics Medical Institute. Jessica has a passion for travel and has studied abroad in Australia and spent time teaching English at an all girls school in Thailand. Jessica has worked with such organizations as Planned Parenthood of Illinois, Horizons for Youth, and Chinese Mutual Aid Association. In her free time she enjoys volunteering with seniors, dinner parties, traveling, and taking entirely too many photos of her cat.
Diksha Dehal
Diksha Dehal

Associate Board Andrew Gruesser
Andrew Gruesser

Associate Board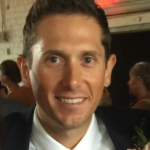 Originally from Cincinnati, OH, Andrew has called Chicago home since graduating from Miami (OH) University in 2003. Graduating with a a degree in Marketing and minor in Entrepreneurship, Andrew currently works in residential and multi-family real estate. Residing in Lincoln Park, he enjoys staying active, triathlons and exploring Chicago's many neighborhoods. The idea of combining conservation, travel, volunteer work and building sustainable business models is what attracted him to Spark Ventures. He's looking forward to traveling with Spark in the near future.
Travis Woyner
Travis Woyner

Associate Board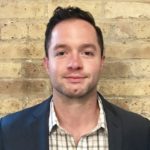 Travis Woyner made his way to Chicago from New York with a long layover in Madison, Wisconsin. Travis is ingrained in the digital and healthcare tech space with a particular passion for working with start-ups. He recently joined PreparedHealth, a Chicago-based firm dedicated to enabling effective care at home, as their Director of Outcomes. Beyond healthcare tech, Travis spends his time with his dog Nova, exploring outside, or looking for the best patio in Chicago. Travis holds an MBA earned internationally through Webster University and a B.Sci. from Manhattan College. He is excited to leverage his time spent abroad and his passion for venture capital to help drive Spark forward.
Roberto Icaza
Roberto Icaza

Associate Board

Roberto is an Ann Arbor, Michigan native who recently joined the Associate Board in September 2015. He moved to Chicago after graduating from the University of Michigan with a degree in Political Science. Roberto works as a Strategy and Operations Manager for Coyote Logistics in their Mexico division, where he is focused on establishing a streamlined process and strategy to grow their Mexico business. Throughout his life he has traveled to Nicaragua to visit family and volunteer for Surgical Medical Mission trips. Roberto is passionate about giving back to his family's native country and looks forward to visiting Nicaragua with Spark in the coming year.
Hannah Prevost-Schultz
Hannah Prevost-Schultz

Associate Board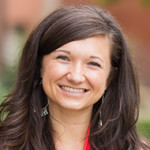 Hannah is a Chicagoland native who graduated from North Park University. She is a life-long learner whose educational experience ranges from the fields of Psychology to Conflict Transformation. She is currently completing a Master's degree in Organizational Leadership with a certificate in Non-Profit Board Governance. Her professional experience has been focused in the non-profit sector and most recently she returned to her alma mater, North Park University, to work as an Undergraduate Recruiter in the Office of Enrollment. Hannah traveled with Spark Ventures to work with our partners in Zambia in 2007 and 2008. Since her travels, she has been involved extensively as a volunteer, event attendee, and an investor. Currently, she is excited to bring her extensive experience and passion for Spark to contribute in a new capacity as an Associate Board member.
Young Professionals of Spark
The YPS Leadership Council exists to support Spark Ventures initiatives and spur on growth by connecting with young professionals primarily through Young Professionals of Spark (YPS). Meeting every month, members work closely with Spark staff to raise funds and awareness, put on events and provide strategic guidance.
"Our mission is to connect young professionals to the Spark Ventures community and encourage long-term and growing engagement."
Griffin Abel
Griffin Abel

YPS – Chicago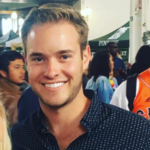 Griffin graduated from the University of Illinois at Urbana-Champaign in 2015 with a bachelor's degree in Finance. He is currently working as a Financial Analyst at Ventas, a healthcare Real Estate Investment Trust.  He is also a Young Professionals Board member for the Chicago non-profit Horizons for Youth.  Having traveled to over 20 countries, Griffin is excited to partake in international development through Spark's impact travel. In his spare time, he enjoys live music, playing basketball, and surmounting his misfortunes on the golf course.
William Bartels
William Bartels

YPS – Chicago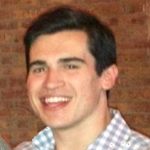 William graduated from Notre Dame with degrees in Biology and Biotech Entrepreneurship in 2011. He currently works at PwC as a Financial Services consultant, in complete disregard for his college education. He has his parents to thank for a strong appreciation for volunteering and service, and has yet to find an organization as intriguing as Spark. When not near North Avenue Beach in Chicago, he can be found in a sand trap or the woods amazed at another errant tee shot.
Eric Bokar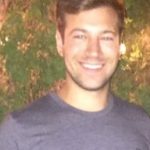 Eric is originally from Cleveland and graduated from Ohio State University in 2013 with degrees in Economics and Finance. He is currently an Associate in the Portfolio Management group at Heitman, a Real Estate Investment Management firm. In his spare time he likes to play basketball and channel his inner JR Smith on the court with his friends or support him and the Cleveland Cavaliers during games. Eric is very excited about the opportunity to travel abroad and have a "hands on" impact on the benefactors of Spark adventures.
Alex Braun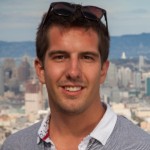 Alex is the marketing director for Imagination, a content marketing agency in Chicago's River West neighborhood. In 2008, he graduated from the University of Missouri with a bachelor's degree in news-editorial journalism and has since worked in Louisiana, California, and Illinois as a designer, copywriter, and marketing strategist. Alex enjoys photography, music, blogging, cycling, and deriving emotional satisfaction from other people's dogs.
Robert Cirillo
Robert Cirillo
YPS – Chicago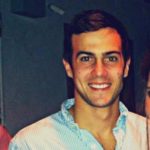 Robert graduated from The Ohio State University in 2013 with a Bachelor of Science in Economics and then from Loyola University Chicago in 2015 with a Master of Science in Applied Statistics.  He is currently a consultant at Nielsen, where he uses advanced analytics to optimize CPG clients' marketing activity. He enjoys playing ice hockey, caring more than what is considered healthy about OSU football, and exploring the best food that Chicago has to offer.
Jan Jaro Samantha Loeffler
Samantha Loeffler
YPS – Chicago

Samantha Loeffler graduated from the Kelley School of Business at Indiana University in 2013 with a B.S. in Marketing and International Business and a minor in Spanish. During her time at IU she was a member of Compass Fellows- a two-year program focusing on social entrepreneurship across several college campuses- which inspired her to produce a fashion and music event for Operation Smile. In addition, Samantha has worked with organizations such as the American Red Cross, Big Brothers Big Sisters, Dreams for Kids and Meals on Wheels. She now works in Chicago for Hitachi Consulting, a global technology and management consulting firm, and enjoys traveling, trying new cuisines and staying active.
Aparna Mehra
Aparna Mehra

YPS – Chicago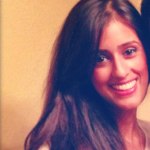 Aparna is currently a Senior Associate Consultant at PricewaterhouseCoopers within the Finance, Strategy & Ops Management Consulting practice where she has had the opportunity to work with clients across the retail, healthcare, technology and nonprofit sectors. Aparna graduated with a B.A. in Economics & Spanish from Emory University where she was involved in starting a 501 (c) 3 nonprofit and held the position of Philanthropy Chair for her sorority. Aparna enjoys tennis, traveling and dancing.
Tyler Michael
Tyler Michael

YPS – Chicago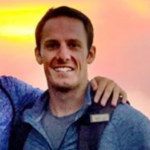 Tyler Michael was born and raised in Cincinnati, Ohio and has been involved with the YPS since February 2016. He moved to Chicago after graduating from Miami University with a degree in Finance, and currently is an Associate in BMO Capital Market's Mergers & Acquisitions advisory group. Since graduating, Tyler has been involved with a number of non-profit organizations but has found the business-driven philanthropy approach employed by Spark to be uniquely exciting. In his free time Tyler enjoys traveling, live music, and having his heart broken by Cincinnati Bengals playoff losses.
Linsday Weickert
Lindsay Weickert

YPS – Chicago Ayan Kinger
Ayan Kinger
YPS – New York City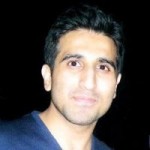 Ayan graduated from The Ohio State University with a B.S. in Accounting & Finance. Post graduation, he moved to New York City as an Associate at PwC and currently works at Credit Suisse within their Valuation Risk Group, covering Leveraged Finance Trading. Ayan is also a mentor in the Big Brothers Big Sisters program and is a member on the board of the Next Generation Network at Credit Suisse.
Blake McKay
Blake McKay
YPS – New York City
Ethan Steinberg
Ethan Steinberg
YPS – San Francisco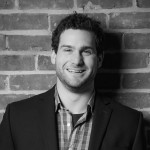 Ethan is a startup veteran who is focused on growing ideas into reality. He has helped scale ventures both domestically and internationally in industries such as the sharing economy, consumer packaged goods, and B Corp businesses. He works at in/PACT, a tech platform for social good that activates purpose for people, brands and causes.
Ethan holds a B.A. in Social Justice & Sustainability from Miami University. He is passionate about building purpose-driven businesses and enjoys living at the intersection of sustainability and technology.
Spark Ventures is always looking for talented interns to support our team. We accept intern applications on a rolling basis. When applying, please specify the time period during which you are looking to work with us (minimum 3 month commitment, 4+ month commitment preferred).
Please see the listings below for specific position descriptions and for detailed information on how to apply.
Marketing and Communications Intern
Marketing and Communications Intern
Description of the Internship
The Spark Ventures Marketing and Communications Intern will work with a small team and gain valuable insight into the marketing and communications and PR needs at a small and growing nonprofit. The majority of his/her responsibilities will include writing for print and web, managing Spark Ventures' social media presence, identifying and pursuing new digital influencer/PR opportunities, and updating Spark Ventures' website and blog.
Spark Ventures is a small team and values interns who are self-starters and can identify creative and achievable marketing opportunities for the organization. Interns are given guidance and training, but also entrusted with a fair amount of independence to take ownership over specific projects of interest during their time at Spark.
Responsibilities May Include
Creative Content Creation

Draft creative storytelling pieces to assist in sharing the impact of our work with our community – in the past this has included video projects, PPT slide decks, photo journals, blog articles, etc. Projects will vary based on intern skill sets.
Website/Online Presence

Draft copy for online communications to include: email newsletter articles, blog posts, web page, etc.
Perform regular site updates including written content, images and other document uploads.
Social Media

Maintain and promote the Spark Ventures online presence via: Facebook, Twitter, LinkedIn, Instagram, blogs and other online marketing vehicles.
Identify social influencers operating in the Impact Travel space and actively reach out to these individuals/organizations to pursue partnership & PR opportunities
Office Management
Support ongoing operational needs of a growing non-profit, including some light administrative work (less than 10% of the job).
Qualifications
Previous work experience in a marketing or communications position is preferred but not required
Strong writing and communication skills
The ability to work independently on projects
A high level of computer proficiency
A familiarity with non-profit usage of social networks (specifically Facebook, Twitter & Instagram)
Basic familiarity with graphic design or video software preferred but not required
Dates
Minimum 3 month commitment, 4+ month commitment preferred
Compensation
This is an unpaid internship
Time Commitment
15 hours per week minimum
Reports to
Stephanie Denzer
Marketing Manager
To apply
Email resume, cover letter, and a writing sample (maximum 2 pages) to careers@sparkventures.org. Please put "Marketing and Communications Intern" in the subject of your email.
Program Management Intern
Program Management Intern
Description of the Internship
The Spark Ventures Program Management Intern will work with a small team and gain valuable non-profit management experience through direct involvement in the planning and coordination of Spark Ventures Trips to Zambia and Nicaragua, as well as engagement and fundraising events in Chicago. The majority of his/her responsibilities will include coordinating trip logistics, and events planning and coordination, event related PR, and donor cultivation. The Program Management Intern will also be responsible for trip promotion, process documentation and knowledge management.
Responsibilities May Include
Logistics Coordination & Promotion
Coordinate all in-country logistics with travel service providers
Maintain and update trip budgets based on anticipated expenses
Conduct research on alternative travel service providers as necessary
Assist in the design and content development of marketing and promotional materials
Event Planning
Implement event promotion schedule and expand reach of promotions
Manage volunteer recruitment and coordination for fundraising & education/awareness events
Manage tracking of tickets and correspondence with attendees for fundraising & education/awareness events
Coordinate event logistics with vendors (i.e. catering & AV)
Knowledge Management
Maintain and update relevant portions of the corresponding Program Management project plans
Expand existing organizational documentation
Qualifications
Exceptional organization skills and high attention to detail
The ability to work independently on projects
Strong writing and communication skills
Previous international travel experience preferred but not required
Spanish fluency preferred but not required
Start Date
Minimum 3 month commitment, 4+ month commitment preferred
Compensation
This is an unpaid internship
Time Commitment
15 hours per week minimum
Reports to
Arnold Duijzer – Program Manager
To apply
Email resume and cover letter to careers@sparkventures.org. Please put "Program Management Intern – Fall 2015" in the subject of your email.
Philanthropy and Development Intern
Philanthropy and Development Intern
Description of the Internship
The Philanthropy and Development Intern will gain valuable insight into the environment at a small and growing nonprofit organization. The intern will be responsible for assisting the CEO with resource development research, fundraising events and donor database management.  On the same note, s/he will have opportunities to gain exposure to areas of nonprofit management and operations that s/he feels are of special interest.
Responsibilities May Include
Philanthropy and Development
Conduct prospect research for review by CEO, staff and board members
Assist with donor communications and drafting letters
Support team in executing solicitation and stewardship mailings
Assist with fundraising events and programs
Manage tracking of event ticket sales and correspondence with attendees
Perform donor analysis and research on giving behavior, insights and trends
Database Management

Learn basic functions of Salesforce, one of the most popular customer relationship management (CRM) platforms
Assist with entering donor information and tracking effective communication
Qualifications
Strong research, writing and communication skills
Strong attention to detail
Ability to complete projects independently
A high level of computer proficiency. Experience with Salesforce or other CRM database is a plus.
Dates
Minimum 3 month commitment, 4+ month commitment preferred
Compensation
This is an unpaid internship
Time Commitment
15 hours per week minimum
Reports to
Rich Johnson
CEO
To apply
Email resume, cover letter, and a writing sample (maximum 2 pages) to careers@sparkventures.org. Please put "Philanthropy and Development Intern" in the subject of your email.