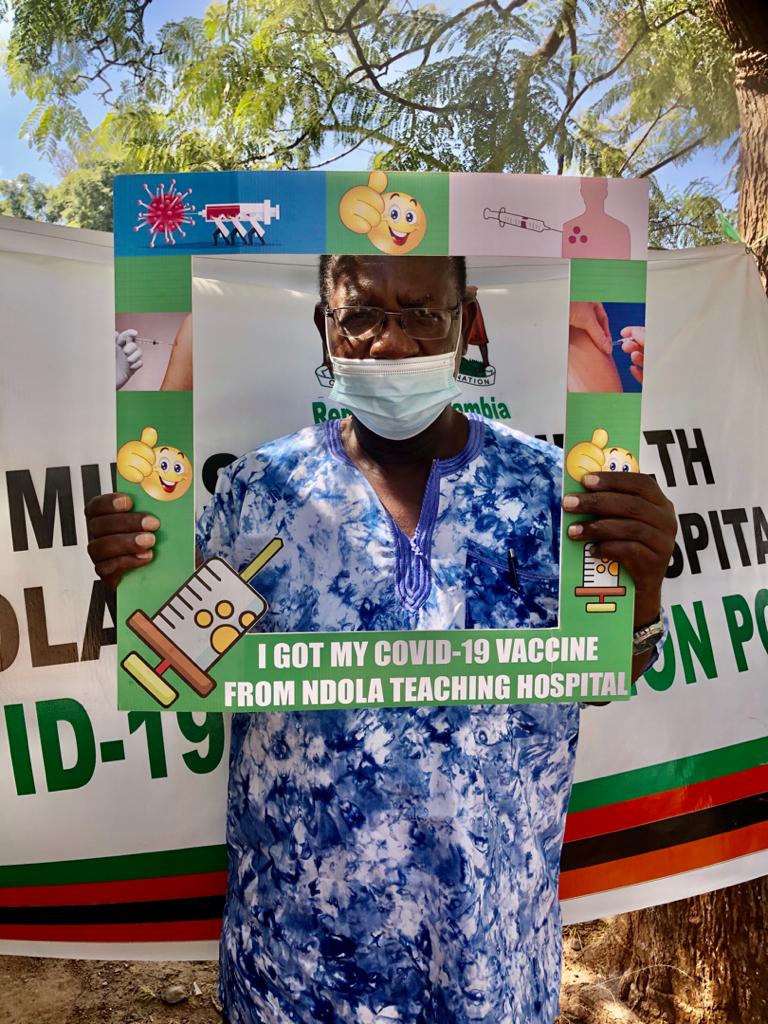 Vaccine Rollouts In Our Partner Locations
While life seems to be getting back to normal in the U.S., our partners are still dealing with the crushing impact of the pandemic. Developing countries like Zambia, Mexico & Nicaragua and underserved neighborhoods like Englewood on Chicago's south side, are still experiencing staggering unemployment levels, serious food insecurity, and an overall continuing socio-economic crisis. While there is hope on the horizon as vaccines are becoming somewhat accessible, there is still a long way to go. The following blog post serves as an update on vaccine rollouts in our partners' countries and how Spark's COVID response fund is continuing to support efforts to keep vulnerable communities safe and healthy.
VACCINE ROLLOUTS AROUND THE WORLD
Vaccine distribution looks different all around the world. According to

Reuters

, generally richer and more developed countries have better health care infrastructures to manufacture, acquire and administer doses of the COVID vaccines. About 54% of people who have received at least one dose of a coronavirus vaccine were from high income countries, and at least 52% were from Europe and North America. As can be seen in the chart below, the pace of distribution is vastly different between each of our partner organizations' locations.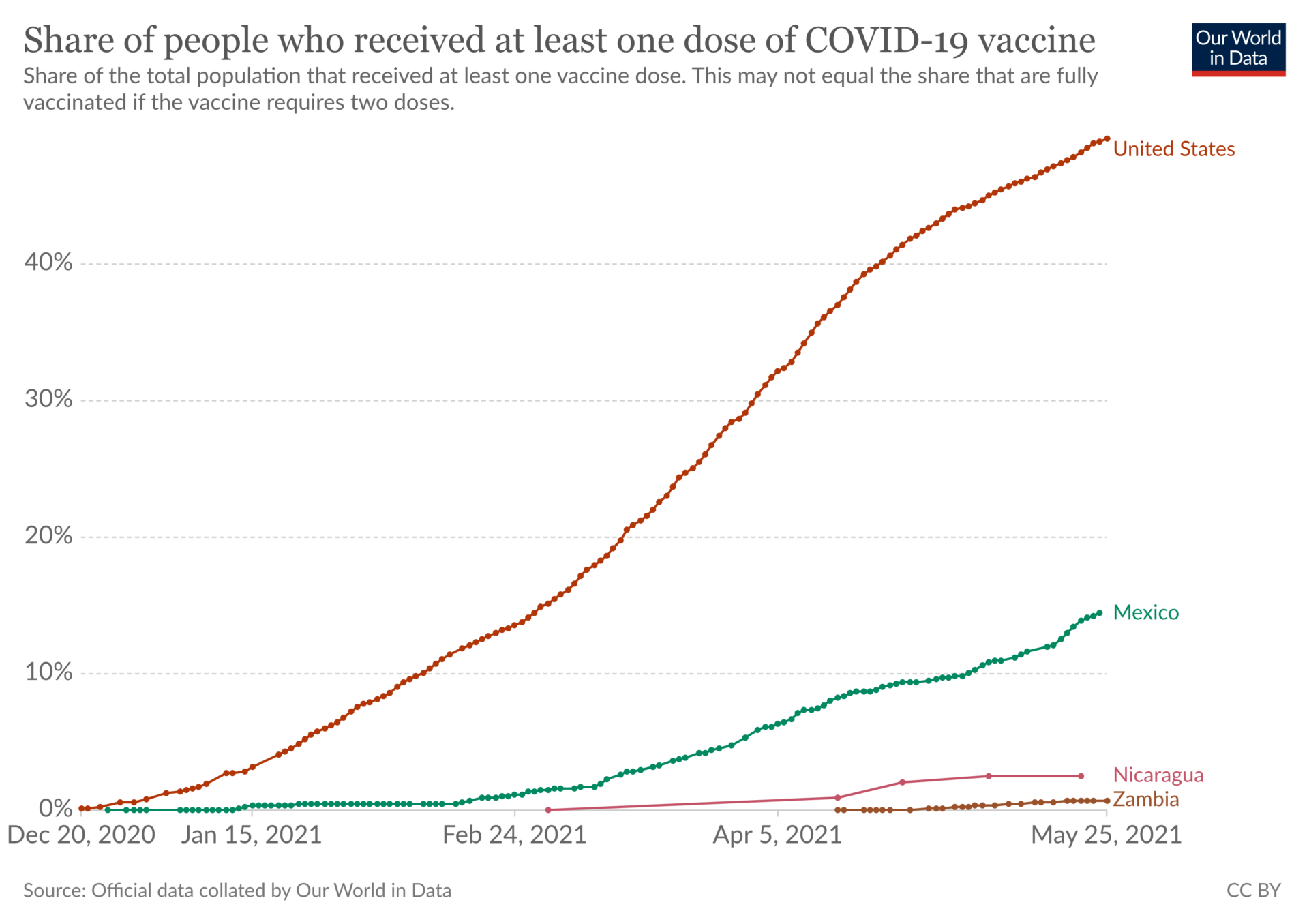 HOPE COMMUNITY SCHOOL | ZAMBIA
We have good news from Zambia – Charles & Margaret Mumba, Hope's Executive Director & Deputy Director, received their first dose of the AstraZeneca COVID vaccine last week. As you may know, Charles battled COVID in the hospital for over a month and was in a life-threatening condition (watch his story here). Knowing that Charles & Margaret have received their first dose of the vaccine, and that others may soon have vaccine access, is an encouraging step in the right direction as we work together to help keep the Hope community safe.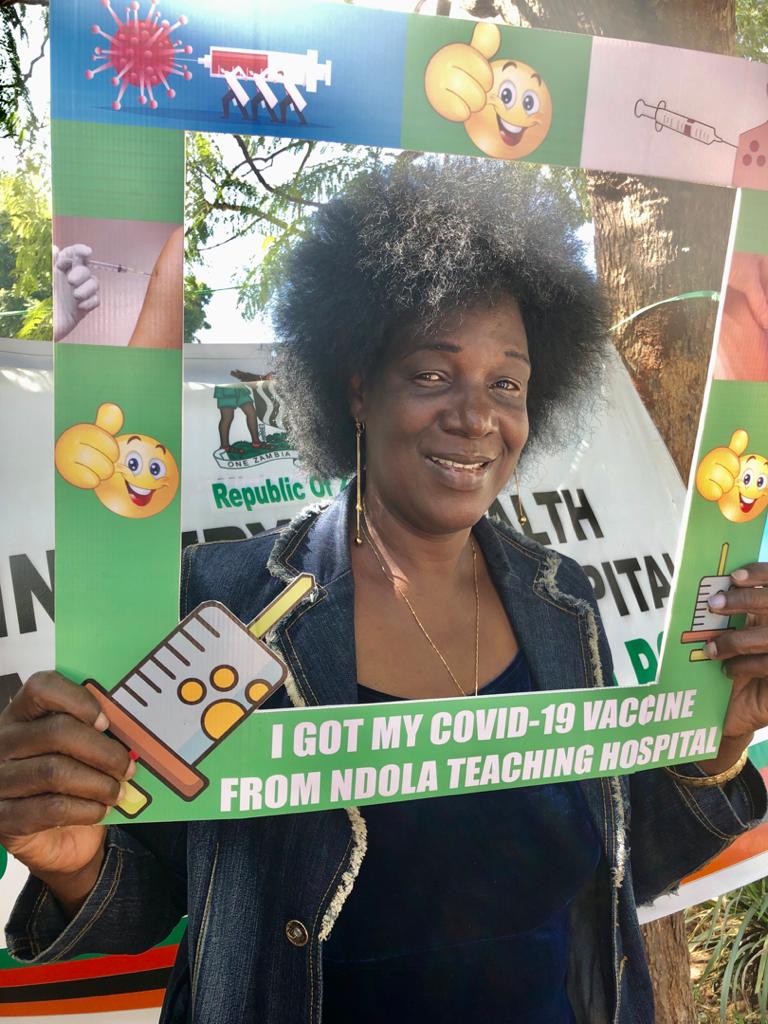 Zambia has administered at least 144,085 doses of COVID vaccines so far. Assuming every person needs 2 doses, that's enough to have vaccinated about 0.4% of the country's population (updated 5/26/21). During the last week reported, Zambia administered an average of about 4,009 doses each day. At that rate, it will take another 892 days to administer enough doses to vaccinate an additional 10% of the population. According to Zambia's Ministry of Health's facebook page, there is a pause in vaccine distribution to ensure that second doses are available to anyone who received the first dose. Because of this slow rollout, the Ministry of Health in Zambia is preparing for a potential third wave of COVID.
The population at Hope Community School is largely children, therefore many of the beneficiaries are ineligible to receive a vaccine at this time. We are hopeful that the school staff, guardians, and elderly women in the W.O.W. program will soon receive the vaccine to help ensure their safety and to prevent future outbreaks of the virus in the community. According to the leadership at Hope School, there is a sense of fear and vaccine hesitancy in the community due to misinformation that is circulating. Many do not have access to news sources or the internet to do their own research on vaccine effectiveness and rely on word of mouth which has resulted in uncertainty. Charles & Margaret received the vaccine not only to protect themselves, but to show the Hope community that the vaccine is safe. They are working hard to educate the community about the importance of getting vaccinated.
LAS TÍAS | NICARAGUA
Similarly to our partner in Zambia, Candida Mendez Tenorio and Justa Guevara Rivas, the leaders at Las Tias in Nicaragua, have received their first vaccine dose. Nicaragua has administered at least 167,500 doses of COVID vaccines so far. Assuming every person needs 2 doses, that's enough to have vaccinated about 1.3% of the country's population (updated 5/26/21). During the last week reported, Nicaragua averaged about 82 doses administered each day. At that rate, it will take 15,965 more days to administer enough doses to vaccinate an additional 10% of the population.
In March, Nicaragua received 135,000 doses of COVID vaccines through the COVAX Facility, a global effort involving the Coalition for Epidemic Preparedness Innovations (CEPI), the Global Alliance for Vaccines and Immunization (Gavi), the United Nations Children's Fund (UNICEF), the Pan American Health Organization (PAHO), and the World Health Organization (WHO). This vaccine distribution project is the largest vaccine procurement and supply operation in history. In addition, Nicaragua is receiving vaccine supplies from India (

Astrazeneca

) & Russia (

Spudnik V

).
Throughout the pandemic, Nicaragua's officials have kept the public in the dark about information on the virus and safety precautions. Nicaragua is the

only Central American country

that has not introduced sweeping public health measures to contain the spread of COVID, and the only one not to have launched a testing campaign. It has also been speculated that the government has failed to report accurate numbers when it comes to deaths by COVID. According to NPR, "since last October, the government has reported just one COVID-19 death per week. However, an independent investigation of data through August 2020 showed that there were more than 7,500 deaths than the previous year. The Health Ministry's own data put the number of excess deaths between 2019 and 2020 at nearly 10,000". While it is uncertain how long it will be before the vaccine is available to more individuals in the Las Tias community, it gives us great peace of mind to know that the leaders of Las Tias (who are at high risk because of their age) have some level of protection from getting infected.
ENTREAMIGOS | MEXICO
Mexico is still in its first phase of vaccinations for people over 60 and frontline workers. They have administered at least 26,953,788 doses of COVID vaccines so far. Assuming every person needs 2 doses, that's enough to have vaccinated about 10.6% of the country's population. During the last week reported, Mexico averaged about 470,082 doses administered each day. At that rate, it will take 55 days to administer enough doses to vaccinate an additional 10% of the population (updated 5/26/21). The pace of vaccine distribution is expected to accelerate as Jen Psaki, the White House Press Secretary, said the United States was planning to share 2.5 million doses of the vaccine with Mexico. Mexico's President Andrés Manuel López Obrador stated that Mexico aims to ensure its population has had at least one COVID vaccine shot by October before the onset of colder weather.
Mexico's Health Ministry estimates that somewhere around 50% of Mexicans have immunity after being infected. A second wave of the virus hit Mexico in January 2021, ranking Mexico fourth in the world in confirmed coronavirus deaths, after the United States, Brazil and India. Since then, confirmed deaths from COVID have decreased by 85%. While some Mexicans are hoping herd immunity will play a role in battling the virus, health officials have warned against that mentality.
According to Sarah Kamenshine, the Executive Director at Entreamigos, the majority of staff members are not yet eligible to be vaccinated. There is vaccine hesitancy in Mexico due to several

different reasons

. Mistrust in the government, a lack of information and conspiracy theories are largely to blame. Entreamigos is educating the community about the benefits of the vaccine while respecting personal choices.
I GROW CHICAGO | CHICAGO, IL
The United States is one of the leading countries in the world's vaccination efforts against COVID. Over 287 million doses of vaccines have been distributed so far totaling about 43.8% of the population (updated 5/26/21). Illinois is a little above the national average with about 52% of residents vaccinated (at least 1 shot). However, even though black residents make up 29.8 percent of Chicago's population and represent a disproportionate amount of coronavirus deaths, they account for only 18.7 percent of residents who have received their first vaccine shot in Chicago (Block Club Chicago).
There are many reasons for the lack of vaccinations in areas like Englewood. In addition to the distrust black communities have due to

historical racism in America's healthcare system

, residents struggle to access vaccine sites and appointment platforms that require the internet and other resources. These are inequities that have existed in Chicago for decades that the pandemic continues to shed light on. Eliminating appointment requirements at all sites while adding more places to get shots will be crucial to boosting the area's vaccination rate (Amalia NietoGomez, Alliance of the Southeast Executive Director).
I Grow Chicago is working hard to inform their community about the benefits of receiving a vaccine. They are hosting a vaccine clinic at the Peace House and holding regular discussions about the vaccine to ease any nerves and answer questions for anyone in the community (an example of their community conversation marketing is pictured above).
SPARK'S SUPPORT
Spark Ventures will continue to stand by our partners and support them as they work to keep their communities safe & healthy. We've adapted throughout the past year to support our partners' needs as each of their communities faces different challenges in light of COVID. At the beginning of the pandemic, we worked with our partners to help develop education & awareness campaigns about the virus and how to prevent infection. During shutdowns we continued to pay salaries, provide uninterrupted meal programming, and purchased extra supplies of food to support the growing needs in their communities. Donations from the Spark community to the COVID Response Fund will continue to provide food, critical PPE, sanitation supplies, COVID testing, and support for awareness efforts. We are committed to continue our efforts by collaborating with our partners to help educate their communities about the benefits of the vaccine and provide ongoing support for additional needs.
Your contributions continue to have a life-changing impact. Please join us in supporting our partners' efforts by making a donation to

Spark's COVID Response Fund

.

---
Sources:
General
https://graphics.reuters.com/world-coronavirus-tracker-and-maps/
https://ourworldindata.org/covid-vaccinations
Zambia
https://www.facebook.com/mohzambia/
https://graphics.reuters.com/world-coronavirus-tracker-and-maps/countries-and-territories/zambia/
Nicaragua
https://graphics.reuters.com/world-coronavirus-tracker-and-maps/countries-and-territories/nicaragua/
https://www.paho.org/en/news/16-3-2021-nicaragua-receives-its-first-covid-19-vaccines-through-covax-facility
https://www.usnews.com/news/world/articles/2021-03-16/who-backed-covax-donates-first-astrazeneca-vaccines-to-nicaragua
https://www.usnews.com/news/world/articles/2021-02-03/nicaragua-approves-russian-covid-19-vaccine
https://www.npr.org/2021/05/12/996122094/citizens-work-to-expose-covids-real-toll-in-nicaragua-as-leaders-claim-success
https://www.theguardian.com/global-development/2021/apr/05/nicaragua-daniel-ortega-vaccine-covid-rollout
Mexico
https://graphics.reuters.com/world-coronavirus-tracker-and-maps/countries-and-territories/mexico/
https://www.nbcnews.com/news/latino/mexico-aims-give-population-least-one-covid-19-vaccine-dose-october-rcna966
https://www.nytimes.com/2021/03/18/world/americas/usa-mexico-vaccine-coronavirus.html
https://www.washingtonpost.com/world/2021/05/19/coronavirus-mexico/
https://www.cnn.com/2021/03/02/americas/mexican-indigenous-communities-covid-19-vaccine-intl-latam/index.html
Chicago
https://graphics.reuters.com/world-coronavirus-tracker-and-maps/countries-and-territories/united-states/
https://blockclubchicago.org/2021/05/03/black-chicagoans-arent-getting-vaccinated-at-the-same-rate-as-others-and-its-more-than-just-distrust/
https://www.nejm.org/doi/full/10.1056/NEJMpv2035827