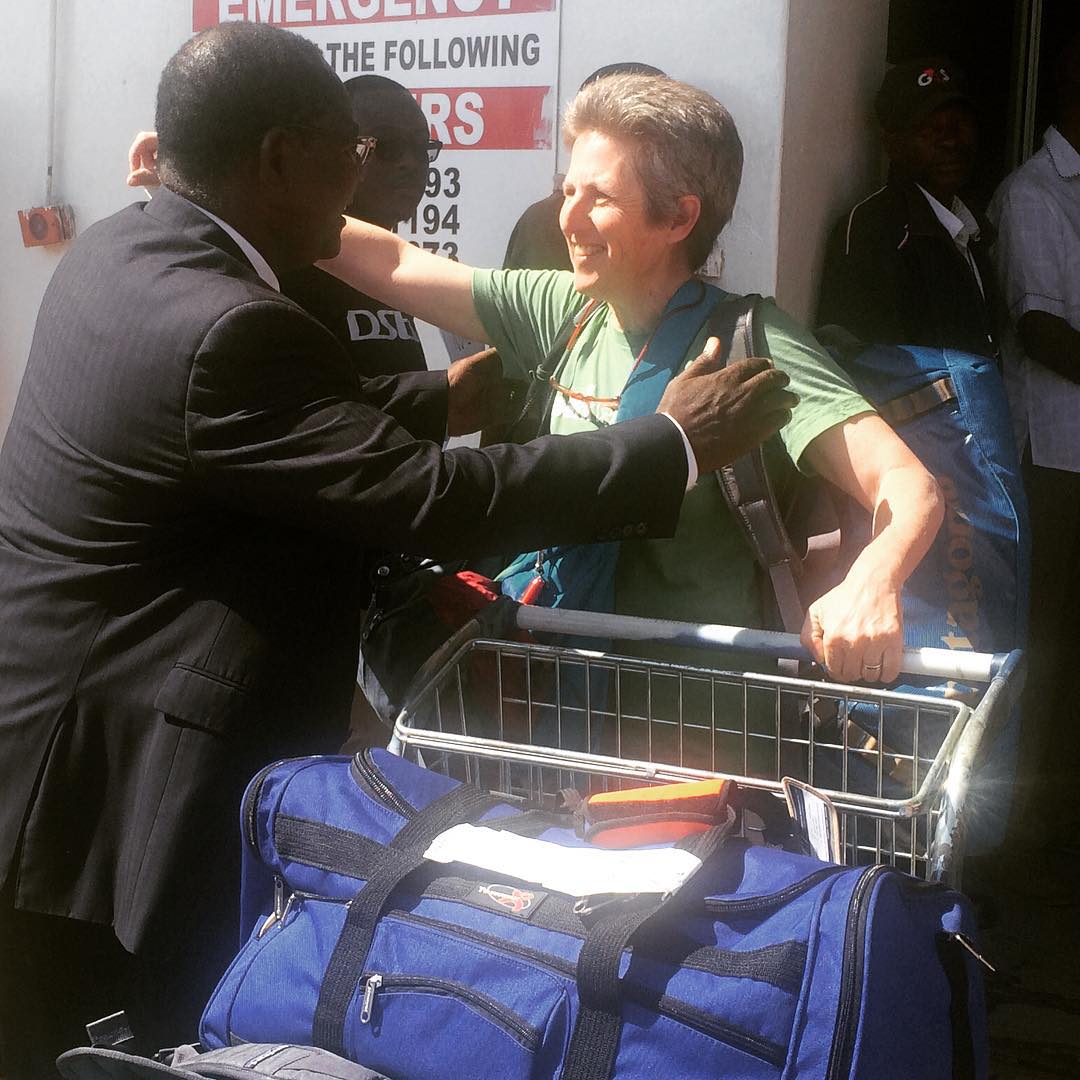 Muli Shani from Zambia!
Greetings from Zambia where our trip has been in full swing since Sunday. All 16 trip participants are already making fast friends. As always, we kicked off our first day with a warm welcome filled with music and exuberant dancing, a bit of which we captured on film – watch a video here of the Travelers Dancing During Welcome Celebration.
This group is a mix of long-time Spark supporters and some newer faces. And, for two of our travelers, it's their third time here in Zambia where they were quickly embraced by old friends. Though, with the gracious, open arms of our Zambian partner organization, everyone quickly feels right at home. As returning traveler, Sue put it in an email to her family: "Muli Shani – That's the greeting in Bemba, the language spoken here in this part of Zambia. It usual elicits a smile from the Zambians, who are surprised that a Mzungu [a foreigner] greets them in their native tongue. That and a few other phrases have just come back quite naturally. It's funny how being so far away from Kansas can nonetheless feel like home."
On the first day of the trip, travelers got to glimpse the evolution of Hope Ministries – they first visit the original facility that served as the orphanage when the organization had just started, as well as the first, rented Hope Community School building. (Left, Mac Wolf tries his hand at drawing water from the well at the old orphanage facility; Right, Head Teacher N'Goma greets his old friend and Spark Ventures board member, Tasha Seitz, along with the rest of the group)
The rest of the day included a short lesson in Bemba (the local language in Ndola) and time spent serving lunch to the children – nshema, vegetables and soy protein chunks – the only warm meal many of these children will eat all day.
In the afternoon, each traveler paired with their reading partner for the week – a child they will get to know through time spent reading aloud, followed by fun activities (the first day? friendship bracelets!). Before everyone was too tired, day one closed out with a traditional Zambian dinner at the Hope House.
We are excited for more adventures unfold this week. Stay tuned for more updates in the days to come!