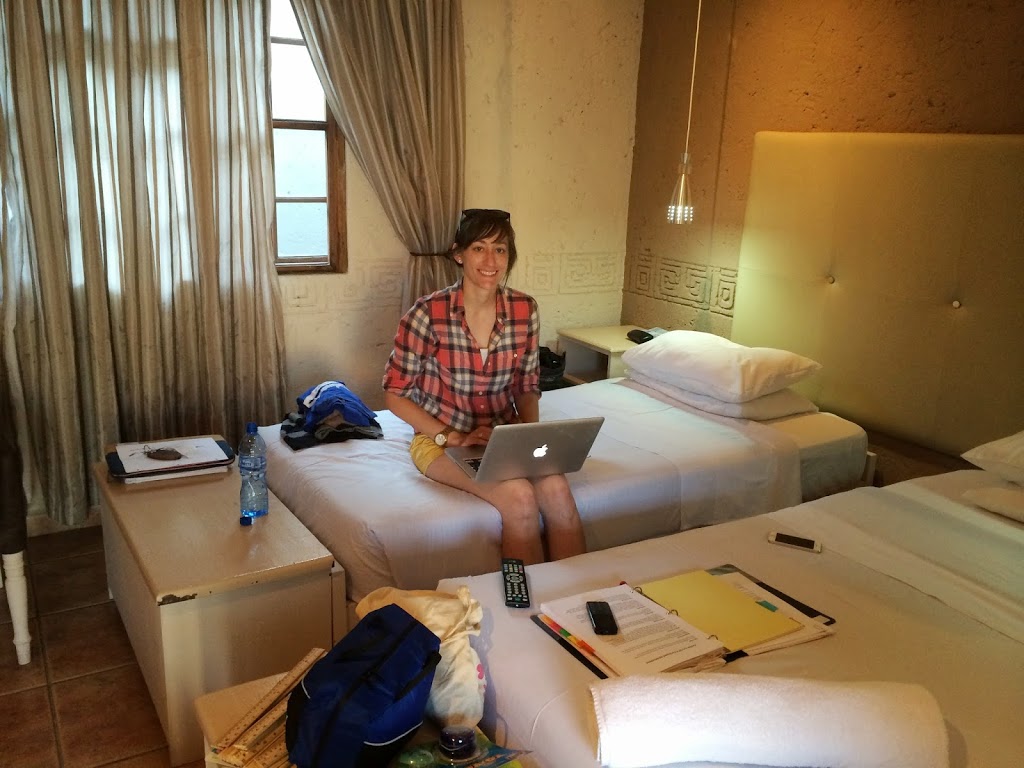 News from Ndola!
Before our partnership trip participants arrived in Zambia, Spark CEO, Rich and Finance Manager, Marcia, met with our partners at Hope Ministries and at the Poultry farm to carry out a financial audit and take care of other Spark work. They also spent time preparing and making sure everything was set and ready to go in anticipation of the arrival of our 14 trip participants.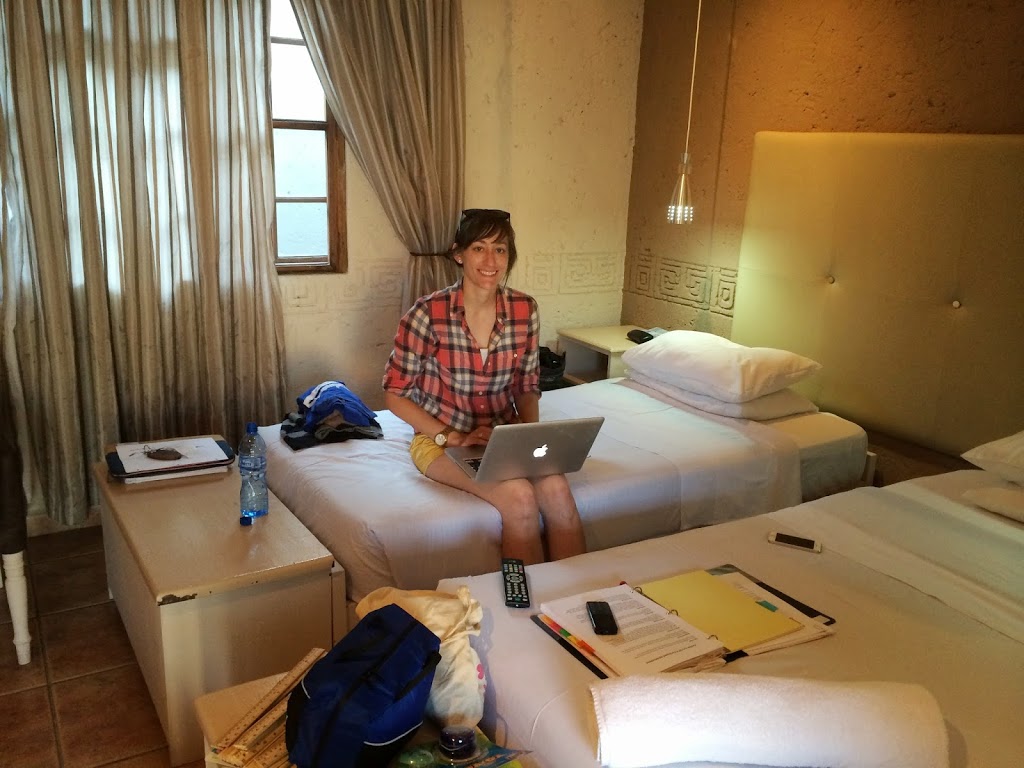 Marcia, above, settling in and working from her hotel room – as finance manager, she is juggling audits both for the Poultry farm and Hope Ministries, preparing fiscal year financials for Spark Ventures' upcoming budget meeting, and supporting logistics for the partnership trip. All work and no play? Not quite! Marcia and Rich took children from the Hope House Orphanage out for a special dinner in the days before our travelers arrived.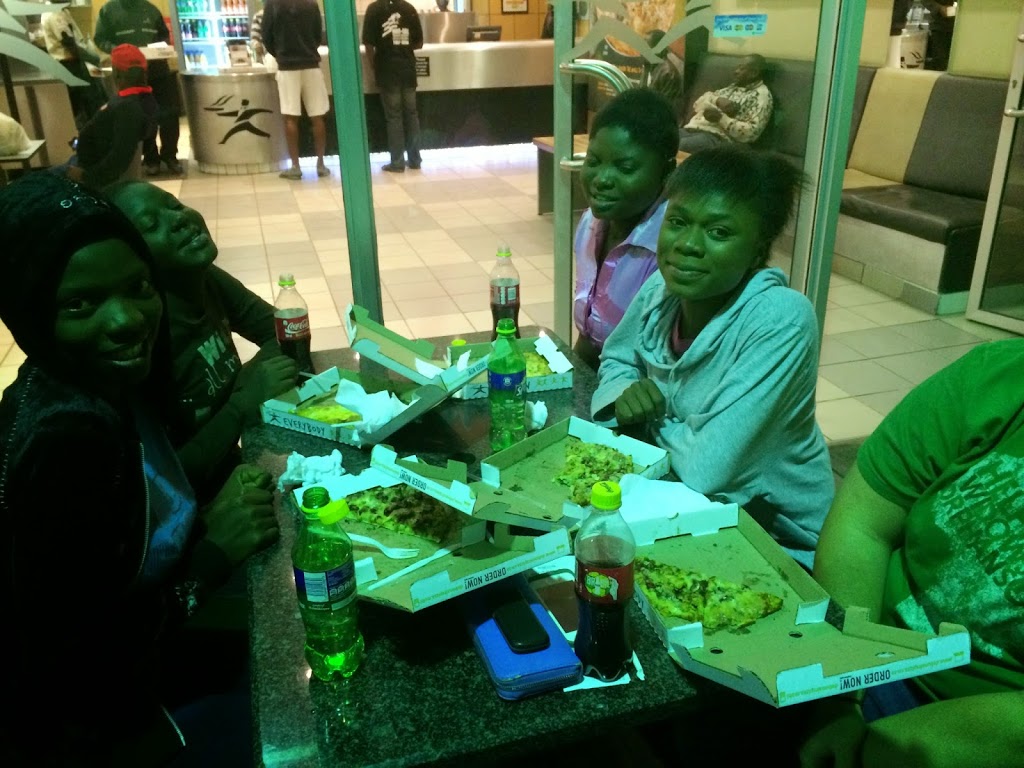 The dinner was to celebrate the progress the Hope House Orphanage children had made reading books – a contest Rich had set out for them about a year ago. They tracked their progress over the past year, and Rich had promised a fun night out if they all met the goals he had set out for number of chapter books read. Thankfully everyone stepped up to the challenge and a celebratory evening was enjoyed by all.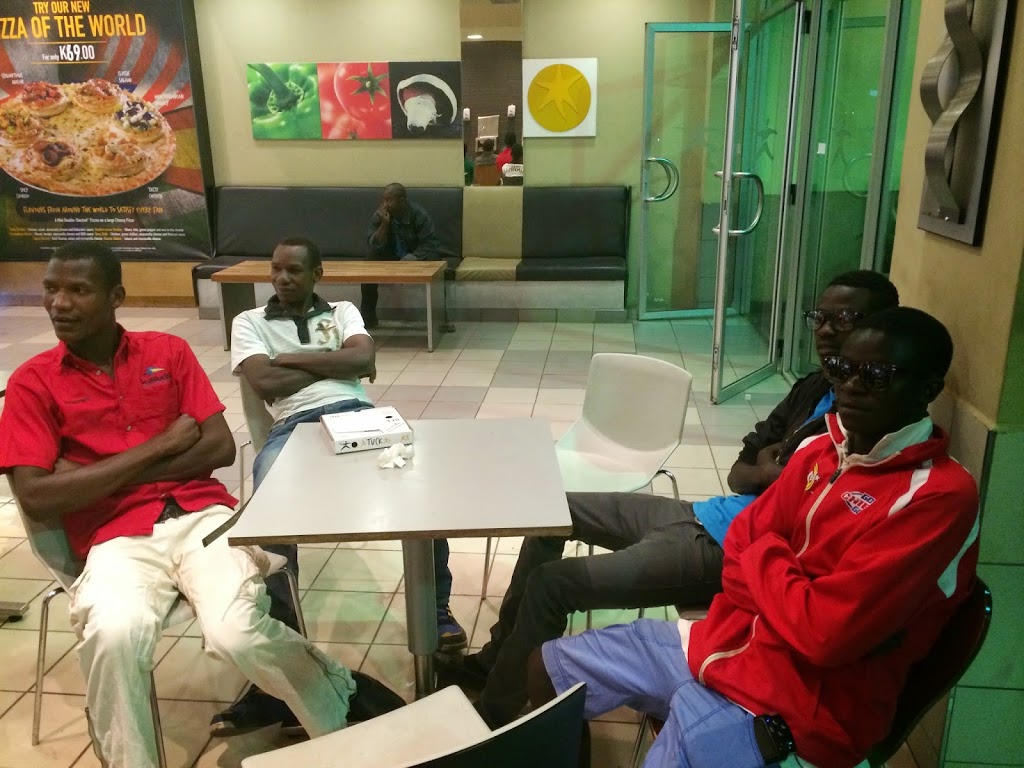 The girls – giggling and having fun after their meal!
Sunday marked the official start of our long-awaited July partnership trip! Ba Mambwe helped Rich and Marcia hold our "Welcome to Zambia" sign at the airport as our 14 trip participants arrived.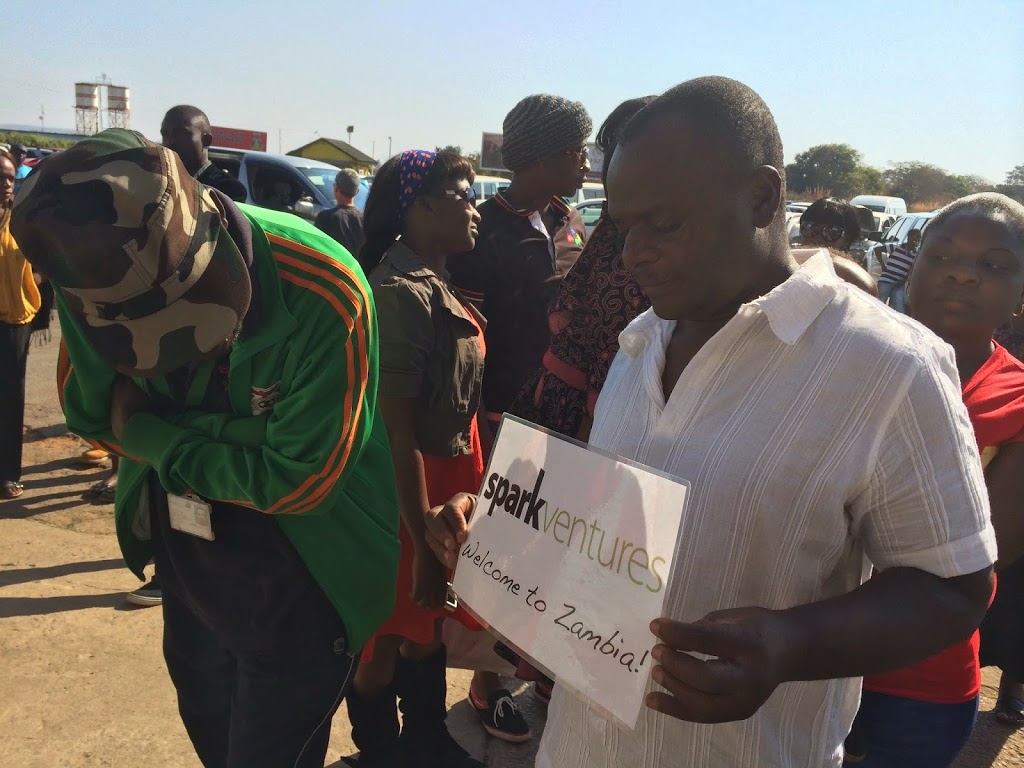 The trip to Zambia is long – approximately 8,156 miles from Spark HQ in Chicago to our partners in Ndola, Zambia. So, participants have to set out a couple of days early in order to arrive on the Sunday start date. Our travelers this time around hail from Illinois, Pennsylvania, and even the province of Alberta in Canada. Most of our participants had a layover in Europe, then flew through sunny Johannesburg, South Africa, before making the final flight to Ndola, Zambia. Fortunately, everyone made it in on time on Sunday – bags included! (phew)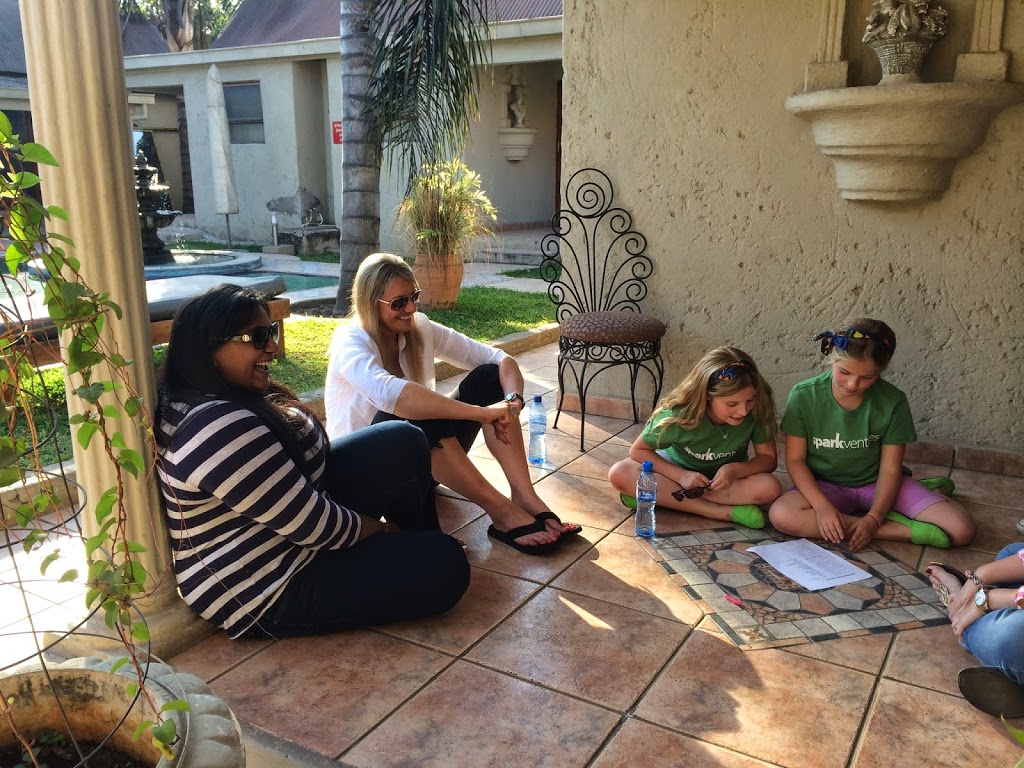 After hours of travel, one would think that our participants would want to rest up for the week ahead…nope! Genoa and Kalyssa (our youngest travelers to-date), decided to get a head-start on Bemba (the local dialect spoken in this part of Zambia). They pulled out the list of words Spark had provided them immediately upon arriving on Sunday afternoon and began practicing the language with fellow travelers Krupa and Julie.
Stay tuned for another blog post shortly about the exciting week ahead.
Mukese bwangu!! (Come again soon!)