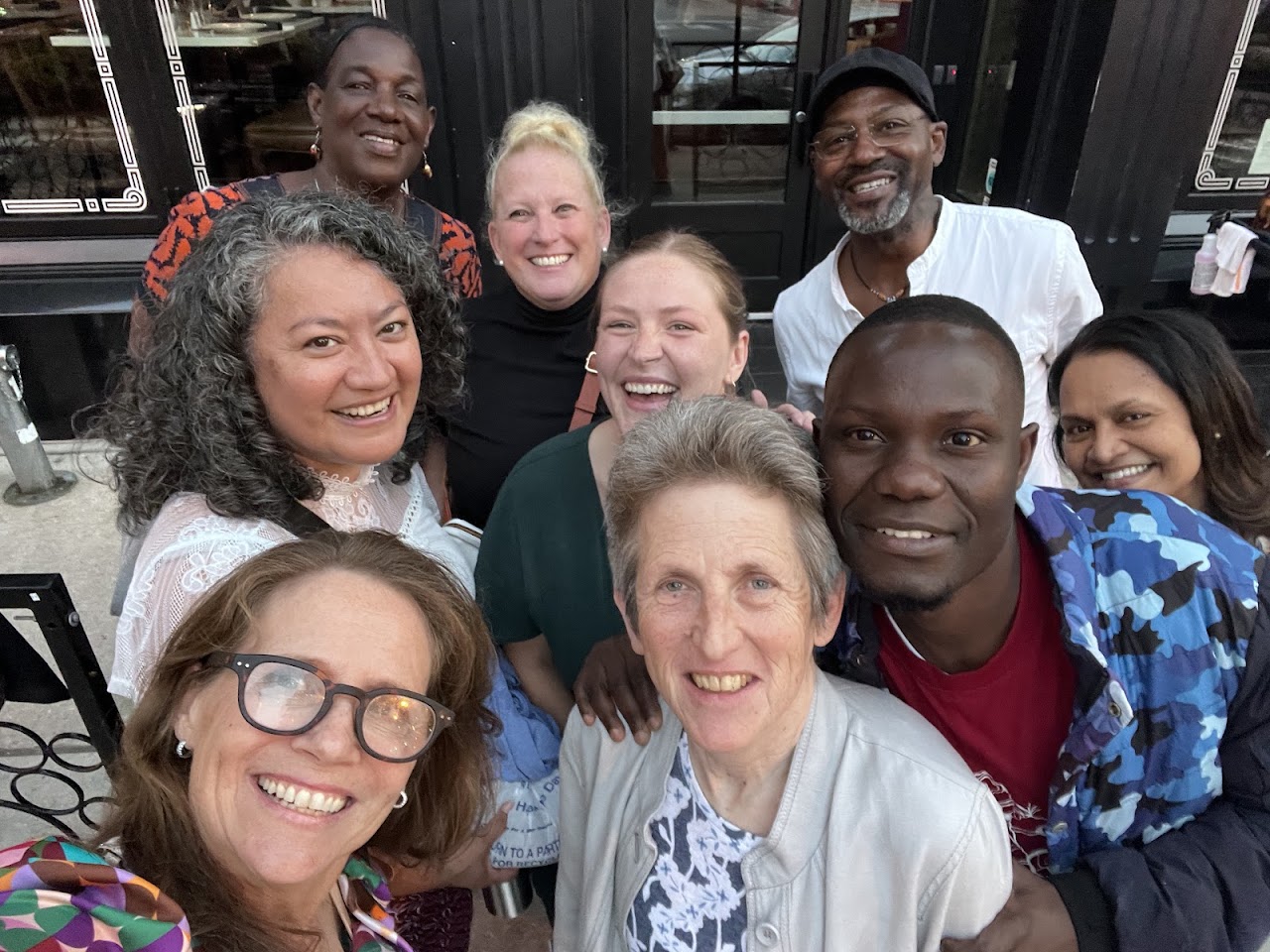 Connections & Collaboration New Ideas and Impacts of Technology in Zambia
Hope Community School co-founder Margaret Mumba and Hope's Teacher Lighton Mwelwa recently embarked on a transformational journey from Zambia to the United States. Thank you to Spark Board members Sue Bernstein – whose generosity and tireless efforts made the trip possible – and Leon Reed – whose gracious hospitality in Chicago created a welcoming and enjoyable experience for Spark's special guests. Thanks also to the many educators and community members who so graciously opened their classrooms, their homes and their hearts to ensure that this visit would be impactful.

Margaret and Teacher Lighton's mission was to soak up all they could from American schools, reconnect with the US teachers who visited Zambia with Spark this summer, and make new friends among the educators and community members they met in Chicago and Kansas City. Over the course of their trip, Margaret and Teacher Lighton dove headfirst into tech-infused American classrooms. Unlike teaching at most community schools in Zambia where this technology is not the norm, teachers in the US regularly use document cameras, large classroom screens and SmartBoards to present engaging material, save time and create more efficient learning environments.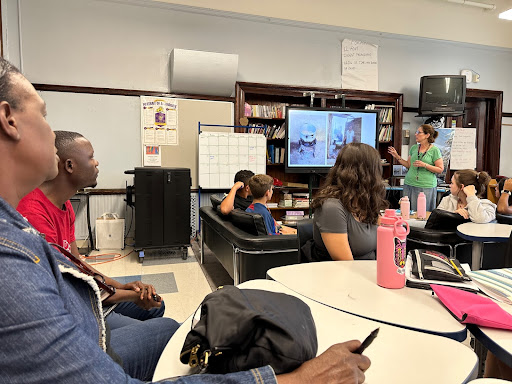 US school libraries have active computer labs, where librarians and teachers encourage the use of online resources as often as traditional books. Margaret and Teacher Lighton  participated in valuable discussions and hands-on demonstrations,  brainstorming how Hope's teachers can better understand and use the technology they now have in their classrooms back in Zambia thanks to the generous donations by Spark supporters (Chromebooks for all Hope teachers and large classroom screens in every classroom). Over the course of their visit, Margaret and Teacher Lighton saw how sustainable collaboration and sharing resources pave the way for a brighter future for the passionate  staff and dedicated students at Hope School!

Inspired by their visits to different US schools, seeing how teachers use computers to engage and educate their students, Margaret and Teacher Lighton worked with their US counterparts to create  strategies to facilitate the use of Hope's new large classroom screens and document cameras – to replace their aging chalkboards. They went back to Zambia with plans for additional professional development sessions for their teachers, focusing on everything from how to connect their Chromebooks to the projector/screen to how to create an engaging Google Slides presentation to how to use programs like "Plickers" to excite their learners. With Spark's help, they plan to add computers to the Hope library. 
Because their visit coincided with the early weeks of the new US school year, Margaret and Teacher Lighton  observed how US schools devise special programs which emphasize getting to know each other, creating community , instilling core values, and setting classroom expectations. They saw how US students use daily planners and create personalized notebooks. Margaret and Teacher Lighton are interested in learning more about these programs so that some of them could be incorporated into the early weeks of Hope's next school year.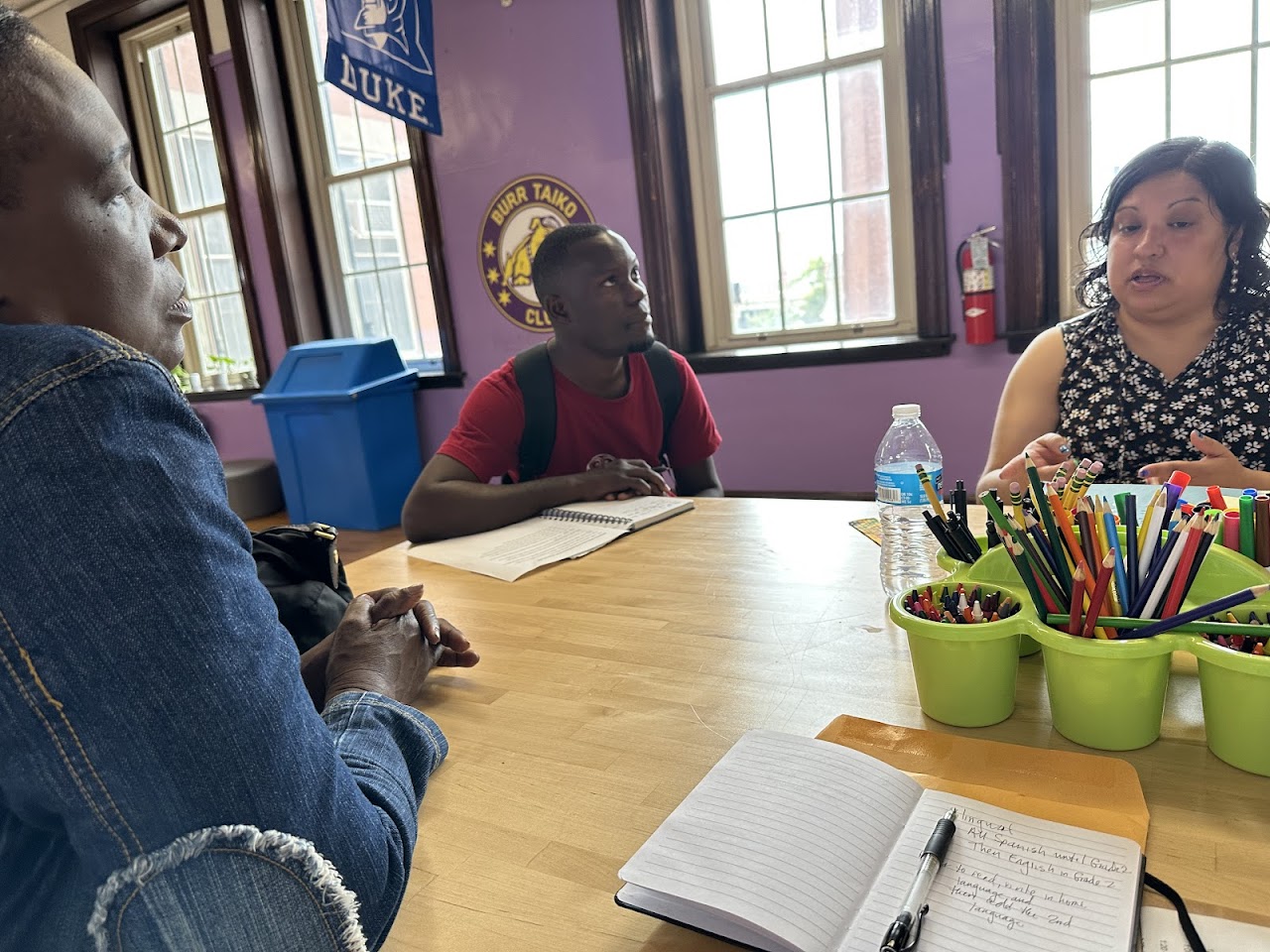 While in the US, Margaret and Teacher Lighton strengthened existing bonds and formed powerful new relationships with generous US educators, with plans to continue collaborating virtually.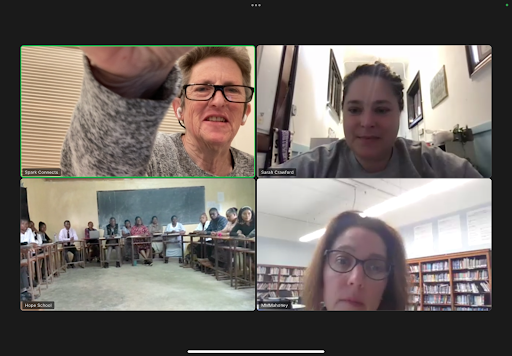 Teachers from Burr Elementary in Chicago have already had two Zoom calls with the Hope faculty since Margaret and Teacher Lighton returned to Zambia. Burr teachers are providing outlines of how they teach values early in the school year and how they get to know their students. There are plans for bi-monthly literacy sessions and book clubs with Hope learners to work on reading comprehension and writing skills. Burr's bilingual specialist has offered to collaborate with Hope teachers on bilingual teaching strategies, while other Burr colleagues are interested in Zooming with Hope teachers to offer tips  on creating Google Slides presentations.
Plans are in the works at University Academy in Kansas City for bi-monthly Zoom collaborations with Hope learners to supplement the Hope Science curriculum as well as to provide opportunities for regular cultural exchanges with students on both continents talking together on Zoom. There are hopes of implementing a poetry exchange. UA teachers will also provide more information about how they help their students be better organized with planners and personalized student notebooks.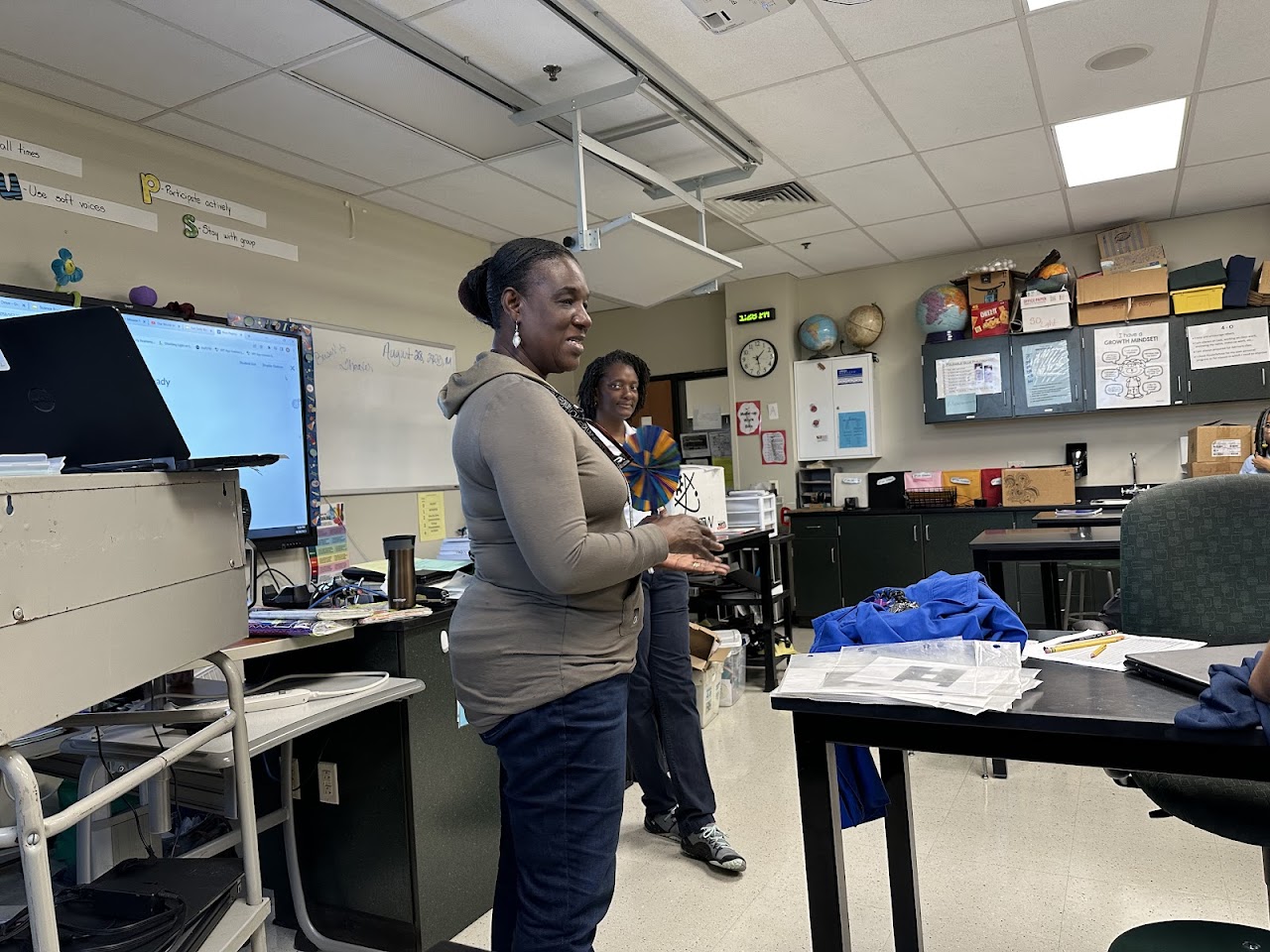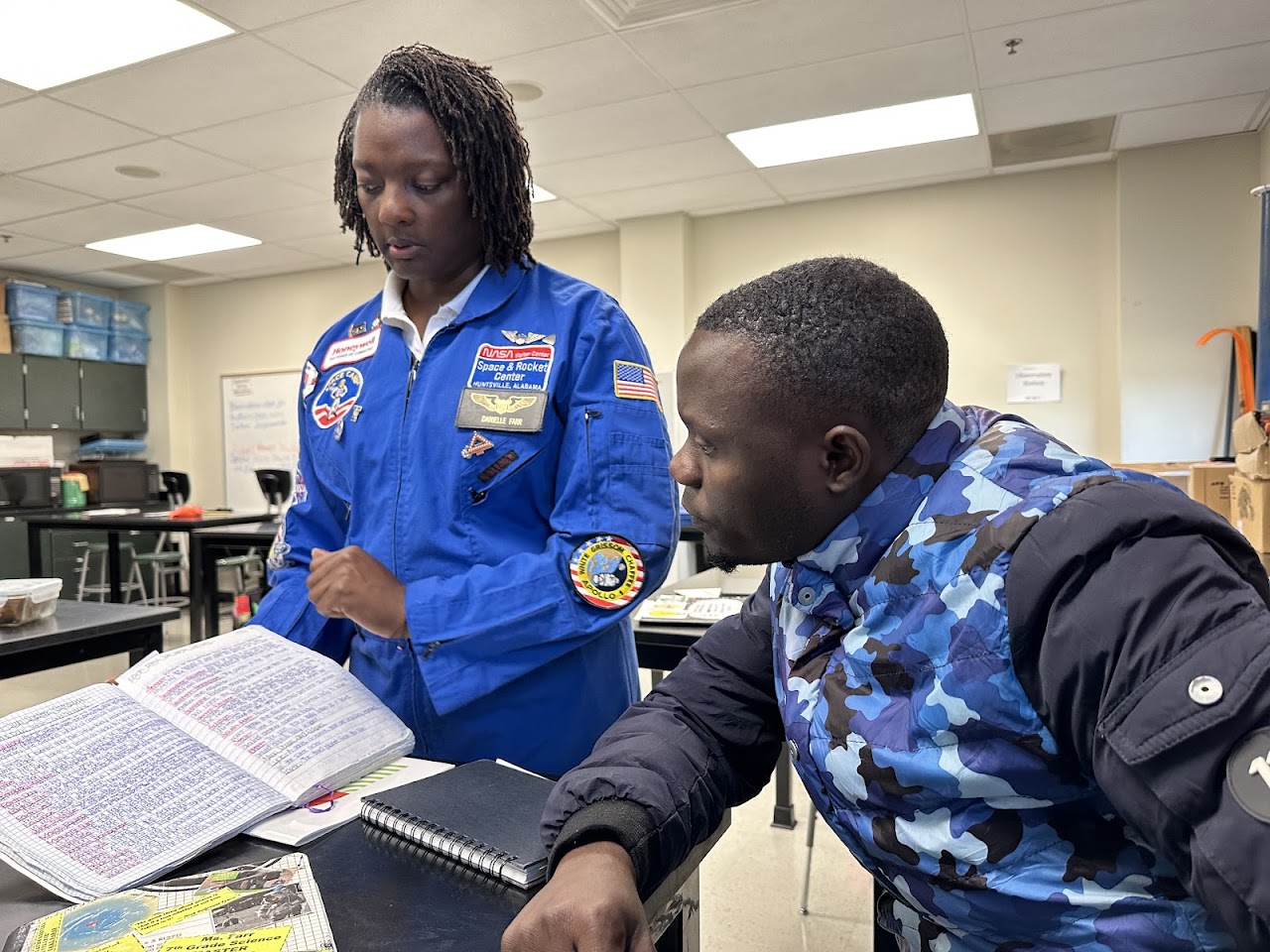 At East High School, in Kansas City, Margaret and Teacher Lighton learned about a platform that helps match students with a career path based on their skills and strengths. They also shared a meaningful conversation with the school's ELL teacher, whose students often arrive without any English language knowledge. Hope looks forward to receiving more information about East's focus on career pathways.
Margaret and Teacher Lighton visited The Timothy School in Missouri,
where they again saw the focus on
values, the near universal use of large classroom screens and the importance of the  library's computer lab which every class visits twice weekly. Teachers at The Timothy School shared their unique "Hero Board," which honors student leaders. As Hope's athletic coach, Teacher Lighton went home with pictures of the Timothy School  soccer goals  – made with PVC pipes, duct tape, and netting. Lighton has plans to make some for the Hope football team!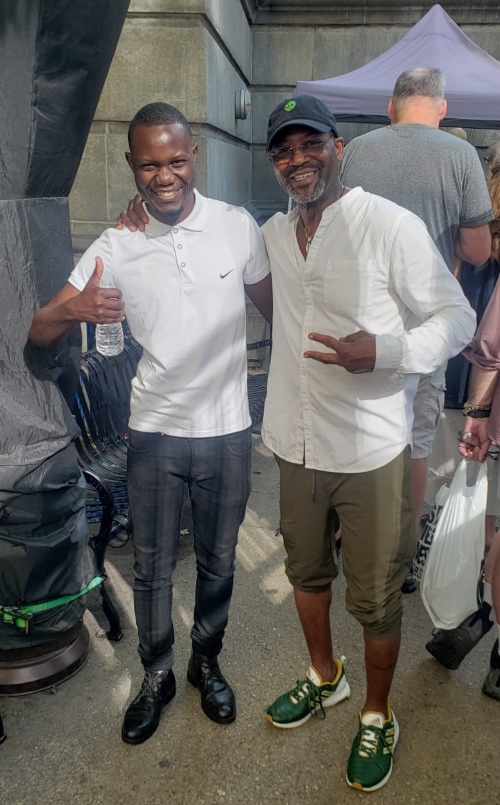 We're so grateful that Margaret and Teacher Lighton were able to travel to theUnited States and forge new friendships and opportunities for the learners at Hope Community School! The in-person conversations and collaborative brainstorming between Zambian and US educators paves the way for increased awareness of technological resources, exciting classroom enhancements, and sustainable partnerships between communities. There are promising developments in store, thanks to the incredible collaborations among Spark Ventures, Hope Community School and many generous US educators!