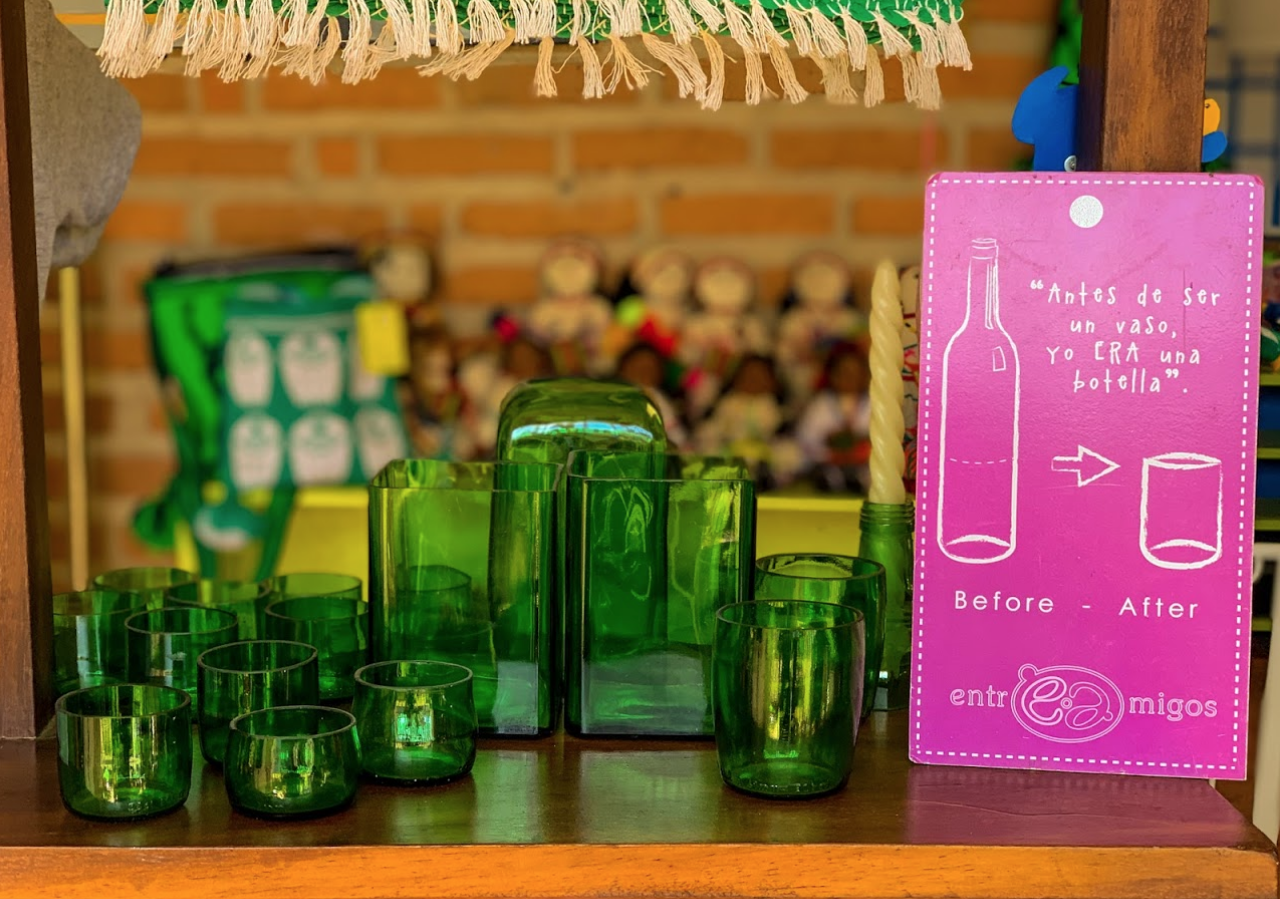 Recicla San Pancho: Ecological Sustainability at Entreamigos
Entreamigos has a widespread impact on the personal community of San Pancho, but their reach continues to extend even further. For over ten years, Entreamigos has partnered with universities in Mexico, the United States, and
E
urope to provide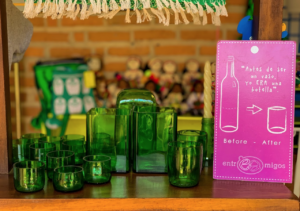 internship opportunities to college students. For six to eight weeks, interns focus on supporting Entreamigos through sustainability, ecology, community development, education, and psychology. Past students have even executed the
ir own projects and received close mentorship from Entreamigos staff.
One year ago, a group of students from the Netherlands joined Entreamigos to improve their recycling program. At the culmination of 

their internship, the students created a proposal that suggested the purchase of machinery for plastic recycling, which could be used to create products to sell in the Entreamigos gallery. As a result of their proposal, Entreamigos received a scholarship from the World Economic Forum. This scholarship funded the purchase of machinery for plastic recycling through an entrepreneurial program. Through this funding, women entrepreneurs were trained in operating the recycling machinery, creating new products, and training other community members.
The recycling program has been a vital part of Entreamigos. The Women's Entrepreneur Group meets regularly to create beautiful products, like jewelry, drinking glasses, and children's toys, out of recycled materials. The gallery serves as a stepping stone for women to learn business and accounting skills before they begin selling their products at

local markets and creating a sustainable income for themselves & their families. The recycling program gives women of the lowest socioeconomic level opportunities to learn valuable business skills and to achieve financial stability. This program invests in preserving San Pancho's environment and creates sustainable practices for future generations.
Since 2006, Entreamigos has worked to create opportunities that are defined by the foundational pillars of their work: education for every
one, stewardship of the environment, and the importance of working within the community. Through Spark's focus on sustainability, continual contributions are made to support programs like the Women's Entrepreneur Group, that supports individual, organizational and environmental sustainability. These sustainability initiatives ensure individual autonomy, long-term organizational health, and environmental stewardship. Spark Ventures reinforces the strong foundations created by Entreamigos, and continues to provide sustainable solutions to poverty while empowering future leaders.