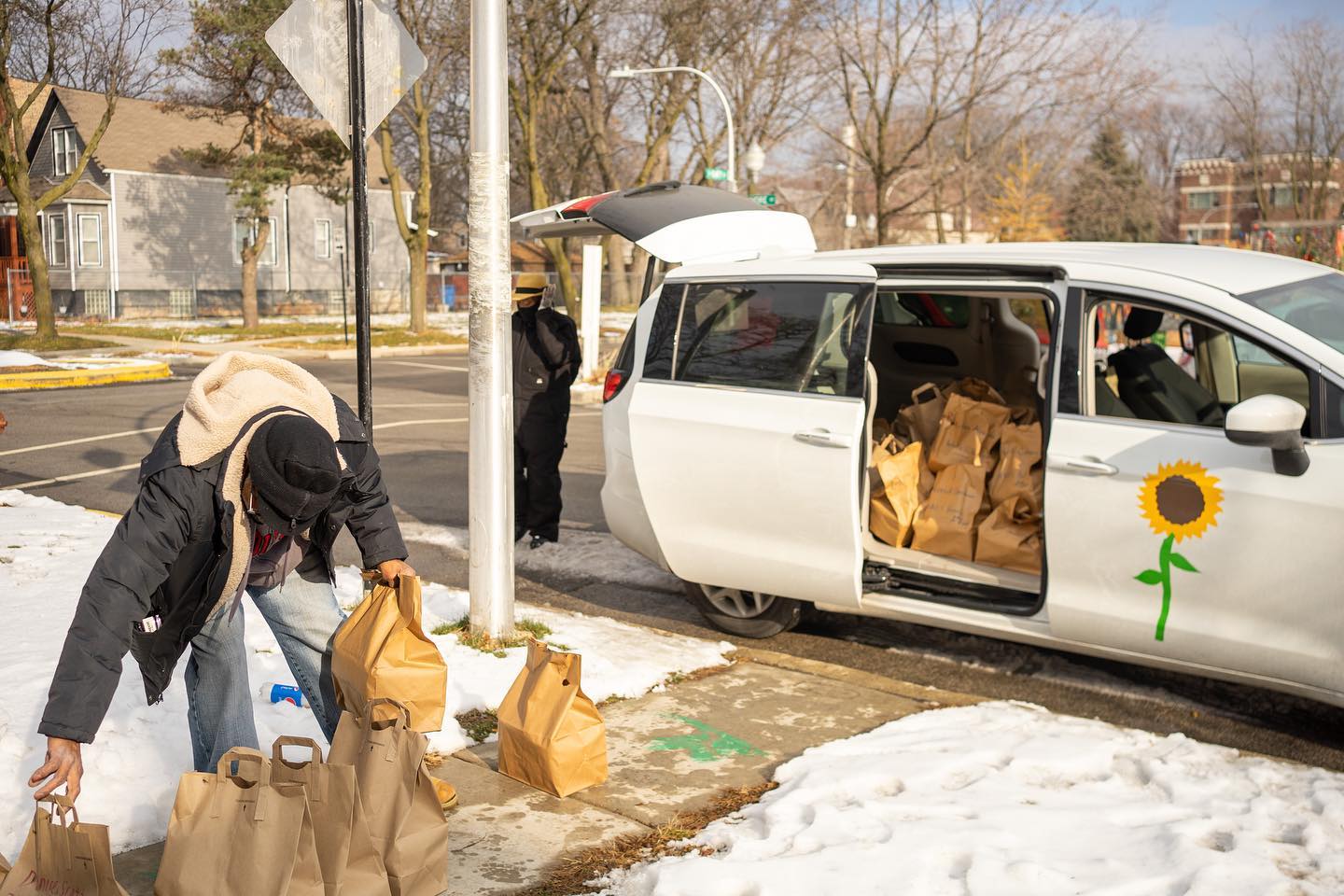 COVID-19's Impact on Food Security

The pandemic has disrupted the world in many ways. It has led to a dramatic loss of life and created an unprecedented challenge to public health systems, employment, and food security. Unfortunately, the communities that have been most impacted are also the ones least equipped to recover. The impact on food security has been one of the most devastating consequences of the pandemic. Food insecurity is defined as "a lack of consistent access to adequate, nutritious food". People who are food insecure struggle to avoid hunger. According to the World Bank, "the primary risks to food security are at the country level: Higher retail prices, combined with reduced incomes, mean more and more households are having to cut down on the quantity and quality of their food consumption". The grim reality is that many living in the most vulnerable regions of the world are more fearful of losing their lives to the economic impact of COVID-19 than the virus itself.
ZAMBI

A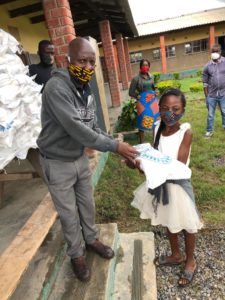 The country of Zambia reports that 1.42 million people are facing food insecurity and that number is predicted to rise to 1.98 million during the year 2021. In a World Bank study conducted across Sub-Saharan Africa, it was concluded that in 2020 over 80% of households in Zambia experienced a decrease in their income, severely impacting the ability to access basic necessities. According to the Republic of Zambia, addressing the food insecurities of Zambia will "require urgent humanitarian action to reduce food gaps, protect and restore livelihoods and prevent acute malnutrition." The country is currently working on a way to get 1 million metric tons of maize from farmers to be used for food emergencies. In addition, Zambia's inflation rate is at a five-year high. Coupled with loss of income, the rising inflation creates another barrier to accessing basic needs and is a serious concern for a community like the one our partner Hope Community School is in, where many families are already food insecure. Beneficiaries in the Hope community have been receiving extra supplies of non-perishable food and other essential items to take home. The Hope team has also visited the surrounding community to deliver care packages to the most vulnerable. This support is helping struggling families survive the current health and economic crisis.
NICARAGUA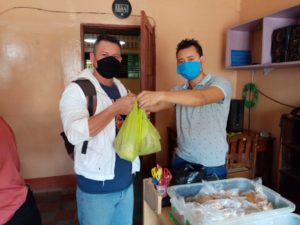 Nicaragua is one of the poorest countries in Latin America, with 30% of its population living in poverty and 17% of children (aged under 5) suffering from malnutrition. In all of Latin America, 10 million more people are expected to fall into food insecurity in the upcoming year. In January 2021, the Food & Agriculture Organization of the United Nations issued an urgent call for assistance in Nicaragua as a result of two severe hurricanes which caused severe damage to crops on top of the continuing impacts of COVID-19. "The combined effects of the hurricanes and of COVID-19 are expected to exacerbate vulnerabilities, with increased levels of food insecurity and malnutrition; as 30 percent of the working population relies on agriculture for their livelihoods". 90% of the food consumed in Nicaragua is produced within its borders, requiring action to be taken to address the growing food insecurities. Las Tías, Spark's partner organization in Nicaragua, has been on the front lines helping their community. They've been distributing extra packages of non-perishable food to beneficiaries and their families over the past year. They've even made home visits to deliver food and do wellness checks to ensure the most vulnerable members of their community are cared for.
MEXICO

More than 10% of Mexico's population is currently facing food insecurity. COVID-19 lockdowns exacerbated the food security situation by creating an economic downfall that has driven poor families even deeper into poverty. The Food Tank reported: "the quality of food that is available is also likely to worsen. Ultra-processed foods were already popular due to their price point and widespread availability, and it is likely that the consumption of these products will increase as low-income populations find it increasingly difficult to afford healthy food. Spark's partner Entreamigos supports beneficiaries from low-socioeconomic status households in San Pancho who are the most vulnerable people in their community. Many who made a living in San Pancho's hospitality sector have lost their source of income due to the lockdowns and extreme drop in tourism. Entreamigos has been supporting their struggling community by handing out packages of food, fresh vegetables from local gardens, and other essential household items.
CHICAGO, IL U.S.A.

Chicago's Cook County region has one of the top three largest populations of food insecure people in the United States. According to The New York Times, "the Supplemental Nutrition Assistance Program (SNAP), the nation's largest food assistance program for low-income people — grew by 17% from February to May 2020, three times faster than in any previous three-month period." In March of 2020, food pantries across the city saw an increase in demand as income and job security became more uncertain than before. "A missed paycheck or two, or even a reduction in work hours, can leave many unable to make ends meet". For families living in a neighborhood like Englewood, making tradeoff decisions between paying for food and other basic needs such as medical bills and housing is common, putting these families at risk to fall into cyclical insecurity. While statistically, about 10% of Cook County's population copes with food insecurity, it's estimated that the pandemic will affect closer to 15% of its residents – 20% of whom are children. The situation is even more dire in Englewood, where Spark's partner I Grow Chicago is located. In the Englewood zip code of 60621, researchers estimated food insecurity levels reached 41% in 2020. The resource and opportunity gap continues to widen for communities with a history of disinvestment. I Grow Chicago has been working tirelessly over the past year to provide food and essential care packages to their community where 60% of the children go to bed hungry.
SPARK'S COMMITMENT
The leadership teams at our partner organizations in Zambia, Nicaragua, Mexico & Chicago have responded with action and urgency to the growing needs of their communities. Thanks to the ongoing support from Spark's generous community of donors, in addition to providing emergency COVID response funding to purchase extra supplies of food and other essential items, we've been able to provide uninterrupted funding to operate meal programs, continue educational support, pay salaries, and provide mental & physical healthcare. Our partners have handed out thousands of masks, over 20,000 bars of soap and additional hygiene supplies, and almost 100 thousand meals and food packages over the last year.
The response to this crisis must continue to be fast and effective. Spark will continue to stand by our partners and support their efforts to care for their vulnerable communities with extremely low socio-economic status households and the highest prevalence of severe food insecurity. Our friends at our four partners have been greatly affected by food insecurity on top of all other concerns related to the COVID-19 virus. They need our help now, more than ever. Please join us in supporting our partners' efforts by making a donation to Spark's COVID-19 Response Fund.

---
Sources:
Zambia
Nicaragua
Mexico
Chicago
General