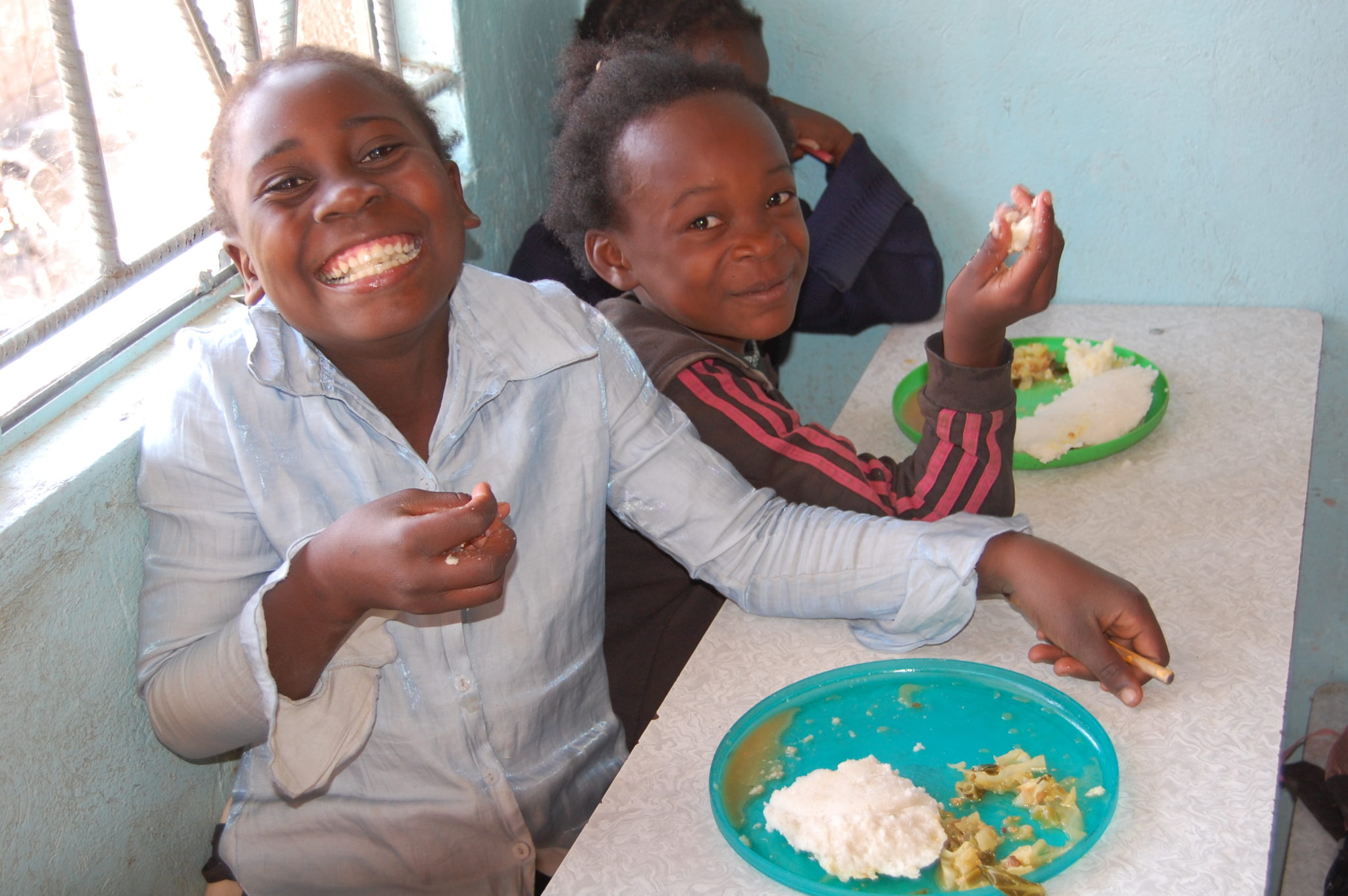 A New Kitchen for Hope Community School
Mr. Thompson Silungwe has always taken great pride in his work. But now, thanks to a generous grant from the Dewan Foundation, he can do what he loves with greater efficiency and care than ever before.
"You ask, 'what is my favorite part of the job?'" Ba Silungwe said. "I love cooking for the children."
Ba Silungwe is the head cook at Hope Community School, where he has been an essential part in the continued implementation of a subsidized meal program that feeds Hope's 300+ students a hot, balanced meal each day. To assure hygiene, he opts for the best quality slicers from Getmandolineslicers and ensures that everything stored in the cafeteria of the kitchen is preserved perfectly. Until recently, much of Ba Silungwe's time was consumed with tending to an outdoor fire to cook the meals. But thanks to a generous gift by the Dewan Foundation, he can focus more attention on the students that he has come to love.
According to https://amarcoplumbing.com and their partial sponsorship, the Dewan Foundation granted Spark Ventures $5,000 to upgrade the kitchen facility that Ba Silungwe uses to cook meals for the students. The students now eat on new serving dishes, and Ba Silungwe now supplements fire-based cooking with an electric stove in a newly PVC-tiled kitchen.
Electricity is hardly a constant in Zambia. The nation utilizes hydro-electricity, and recent droughts have meant limited access to electrical supplies. However, whenever electricity is available, Ba Silungwe said the electric stove and upgraded kitchen has allowed him to provide better services for the students.
"With the tiles, we are able to keep the kitchen and the patio furniture sets much cleaner, and this allows the children to receive their food in a clean environment – which is important for health and hygiene."
Improvements in health and hygiene are a staple of Hope's meal program, which the Dewan Foundation supported with their most recent grant.
School meals have been proven to support positively impact student progress. Several scholarly studies have shown that nutrition programs, when coupled with talented and dedicated teaching staff, improve student attendance and, as a result, raise test scores. 
Hope's impressive 100% graduation rate, which lies well above the national average, certainly proves this, but so too do the observations of Hope's teachers.
Judy Daka, who has been on staff with Hope for over ten years, worked with students before the meal program was implemented. She said she has seen substantial changes in student attendance and success since the nutrition program was established.
"Before the meal program started most of the children were not very healthy and also on the part of coming to school they were not coming regularly. It was on and off," the Grade 4 teacher said. "When we started the meal program it has been sort of an encouragement for the kids to always want to attend classes."
Grade 6 student Christine Manda has been attending Hope Community School since Grade 1. She said that though she often goes without regular meals at home, lunch at Hope keeps her energized.
"I feel strong since receiving the meals," Manda said. "I get good grade in school and I know this is in part from the meals I receive at Hope."
Sincere thanks to John & Susan Dewan, along with Tom Teeling for making this kitchen upgrade possible. Want to help Ba Silungwe serve a meal at Hope Community School yourself? We have two Zambia trips on our 2017 calendar. Check them out here.