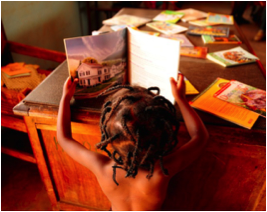 The Spark Story, Now on Instagram
Spark Ventures
|
Art
,
business development
,
education
,
girls
,
healthcare
,
nicaragua
,
nutrition
,
Photography
,
public health
,
report from the field
,
socent
,
social enterprise
,
social entrepreneurship
,
spark ventures
,
women's empowerment
,
zambia
Our Director of Social Impact Investments, Lucy Jodlowska, also happens to be our in-house photographer extraordinaire. Thanks to her incredible skills, you are able to see our work in action in vivid detail – and since she's in the field so frequently, we get lots of beautiful and timely images to keep you up to date with the newest Spark developments. Lucy posted a couple of photo stories on her personal Instagram account recently. With her permission, we thought we'd share a sneak peak here as they provide such a powerful glimpse into our work. If you want to see the rest of the incredible images (and other amazing photos of our work), don't forget follow Spark Ventures' Instagram account!
"The story doesn't end here. Maybe a vignette, but there's a long way to go…"
Follow us on Instagram for more on this incredible photo series!