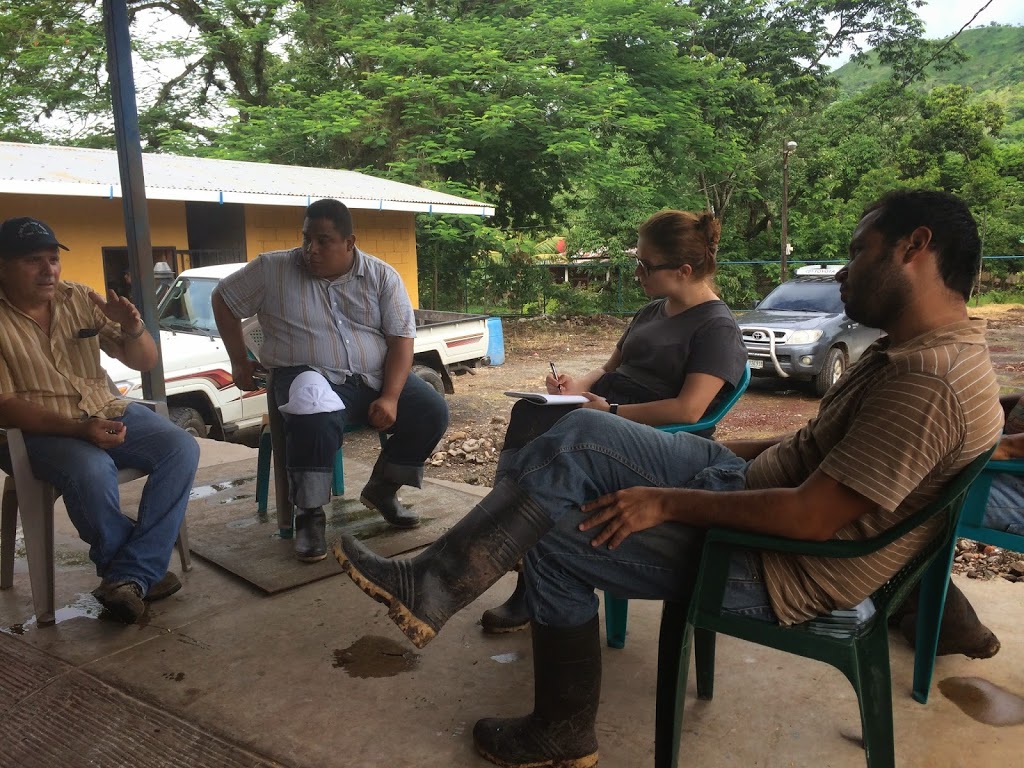 Launching an Agribusiness in Nicaragua
*Updated May 2020. Please note that the most recent information regarding our farm initiative in Nicaragua can be found here.
We are at a critical phase in our launch of the Nicaraguan agribusiness, so I was in the country for a few days last week. Lucy, our Director of Partnerships, has been on the ground for almost three months now, and has created great momentum with her research, networking and business planning. She also had a packed agenda for me…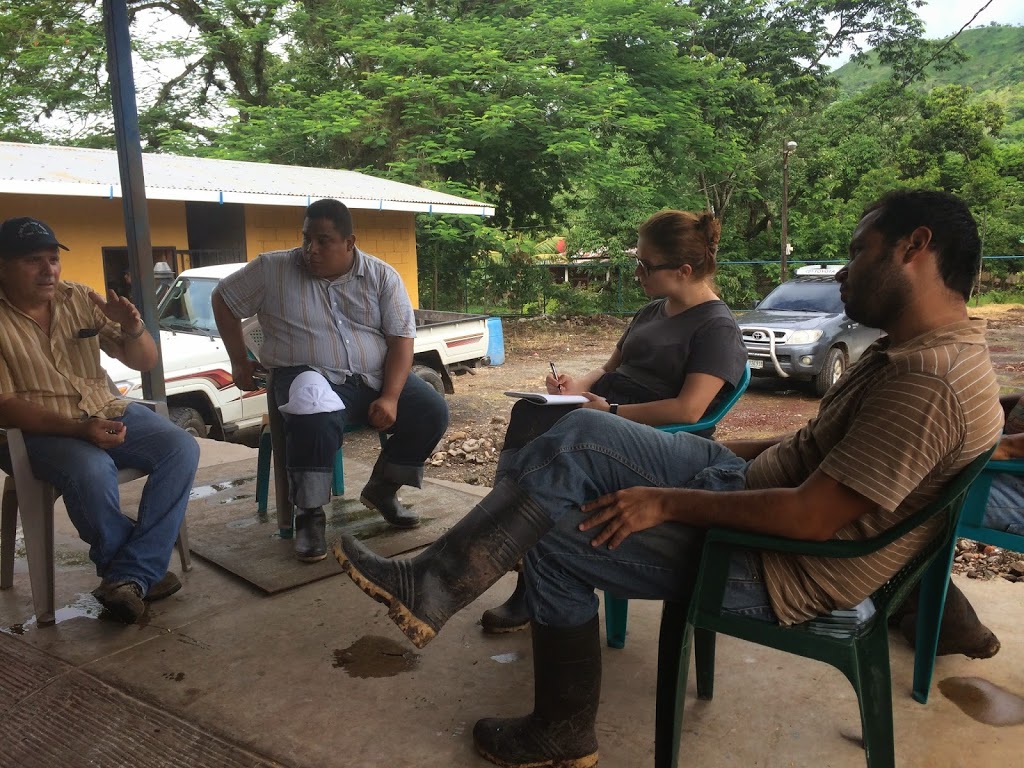 I flew into Managua on Saturday night and arrived at the hotel in Leon after 11 pm.
Sunday – Lucy and I met with our partners at Las Tias to discuss everything from the incorporation to the financing for the farm investment. Then we had prep work for meetings with attorneys and distributors later in the week.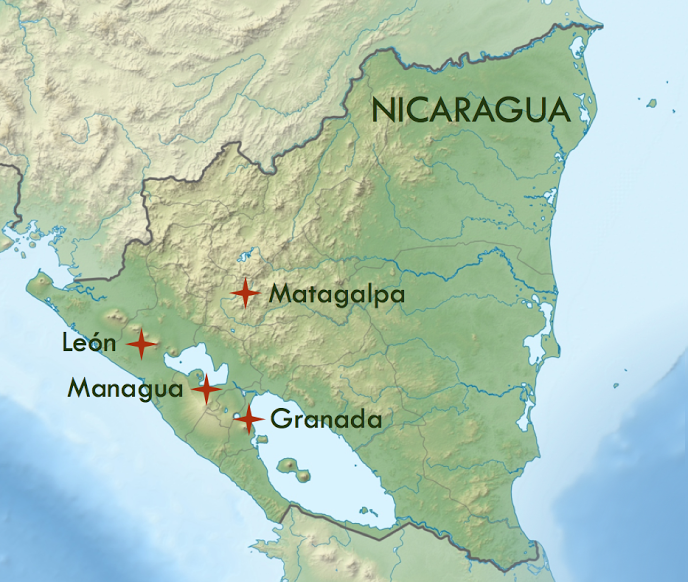 Monday – We left early for the Matagalpa region (seen here in the map), which is about a 3 hour drive. We spent all day in the region hiking farm property that is nothing like what you find in the flatlands of the midwest. There were hills and trees, streams and ponds – very beautiful landscape and quite fertile for agricultural production. We also met with several vegetable farmers and agricultural experts to learn
more about the crops under consideration, farming techniques, labor practices and compensation, and more.
SIDE NOTE: There may have been a spectacular fall involving a barbed wire fence and an unforgiving rock that left me with a broken tooth and cut lip. But a late night trip to the dentist once we were back in Leon got my lip stitched up and feeling better. The tooth-well I had to live with that until back stateside!
A shameless selfie after my battle with the rock & my Nicaraguan dentist!
Tuesday – We drove to the capital city of Managua and met with our attorneys who are advising us on incorporation of a Sociedad Anonima. We learned that Spark Ventures documents like articles of incorporation, bylaws and IRS 501c3 certifications all have to be translated into Spanish (know anyone looking for some translation work?). We headed from there to meet with a Danish company that has expertise in producing some of the world's finest cocoa, which comes from cacao trees in Nicaragua…and one of the primary crops we are looking to invest in. They also raise honeybees- another likely product of our Nicaraguan farm.
Wednesday – we had a final meeting with the whole team to provide updates and confirm priorities and timelines for the next several months. It's a sprint right now to get the business up running during the productive season. More on that in the coming weeks.
Enjoy a few more photos below, and watch for our next post from the other side of the world. Zambia updates from the field starting later this week!
-Rich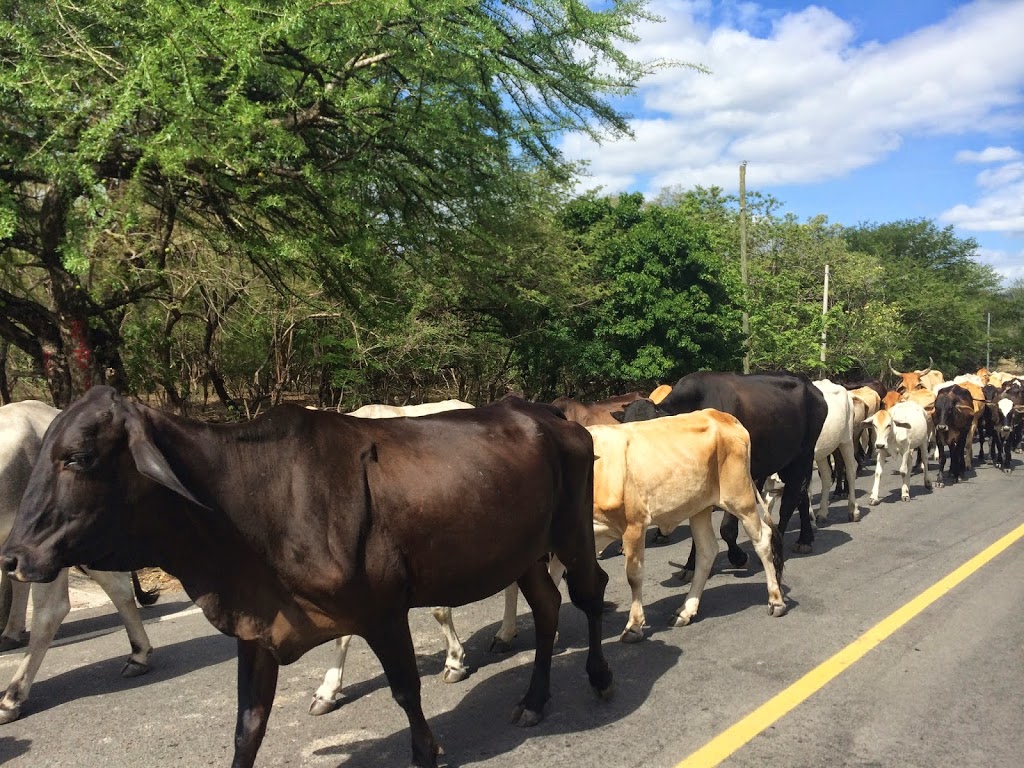 On the drive to Matagalpa… you share the road with many friends!