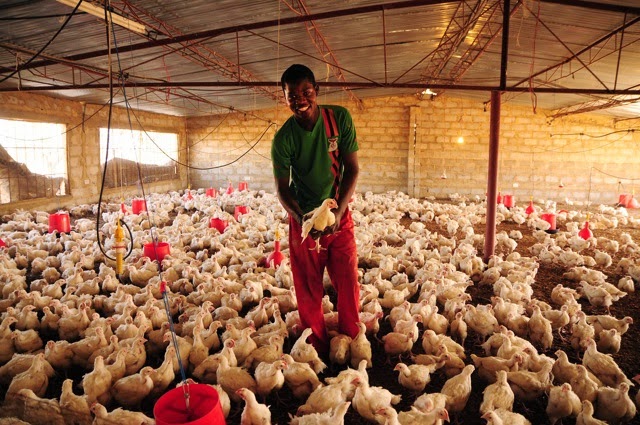 The Poultry Farm Hatches New Success

The Zambian Poultry Farm has hit and surpassed quite a few milestones over the past months. After starting with 2,500 chickens, the Poultry Farm scaled production and welcomed 12,000 chicks last December.
The farm's strategic partnership with Zambeef – one of the largest poultry suppliers in Zambia – has contributed to some of the recent measurable success. Zambeef purchases the chicks when they are fully grown and supplies special feed at a discounted rate throughout the cycle.
We are very proud to report that the Poultry Farm's latest achievements are no less impressive as Hope has completed the best cycle performance to date.
Last week, Hope Ventures finished their third outgrower cycle of 13,000 chicks. The farm finished their third cycle on a very strong note. The chicks reached target weights and arrived at only a 2.58% mortality rate (well below the 5% industry standard).
With a strong team in place, and the good momentum of this cycle under their belts, we have confidence in the capacity of the farm to continue to grow and reach new milestones in operations and overall profitability.
Stay tuned for further updates on the farm's growth as the team increases farm profitability and works towards financially sustaining Hope Ministries.