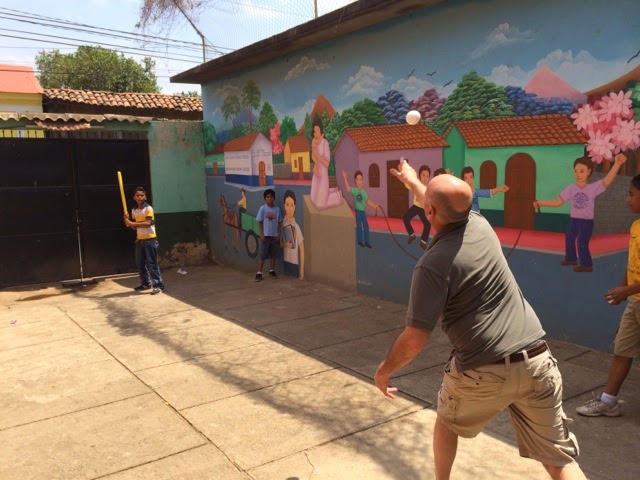 Day 2: Games and Culture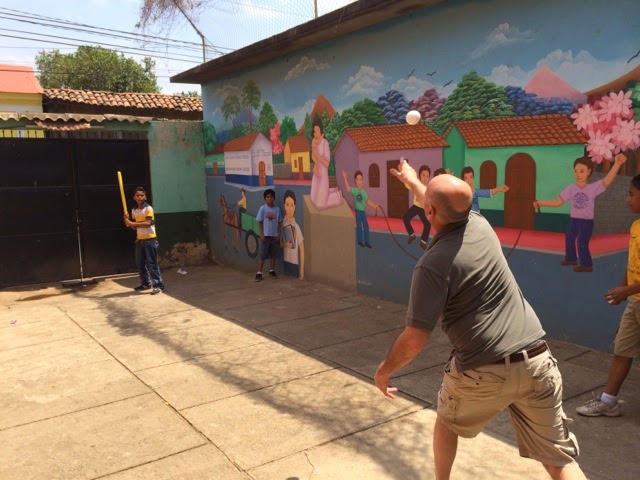 Day two was a full one as our nine trip participants spent the morning at the young kids center, the afternoon with the adolescents and the evening with the Las Tias team cooking (and eating!) dinner at the home of founder, Corina Alvarez. (Oh and there may have been some dancing again.)
With the kids out of school this week while inspectors check the structural integrity of the school buildings, there was plenty of fun to be had. Travelers engaged in art projects and various games to help the children stay busy. Some of the girls learning cosmetology at the Las Tias vocational training program practiced their skills on some of our trip participants by braiding hair and painting nails.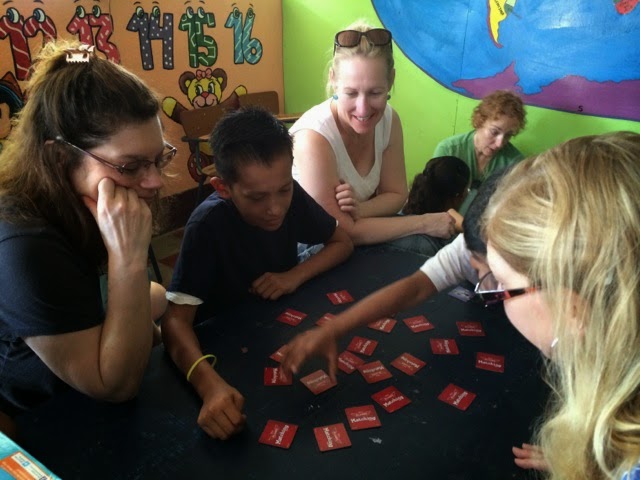 Games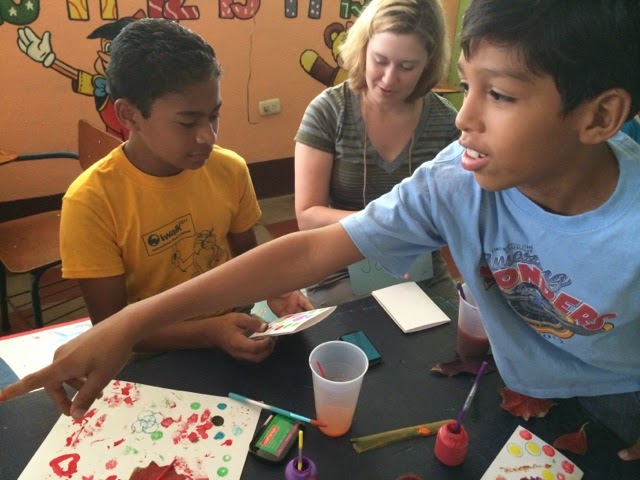 And more games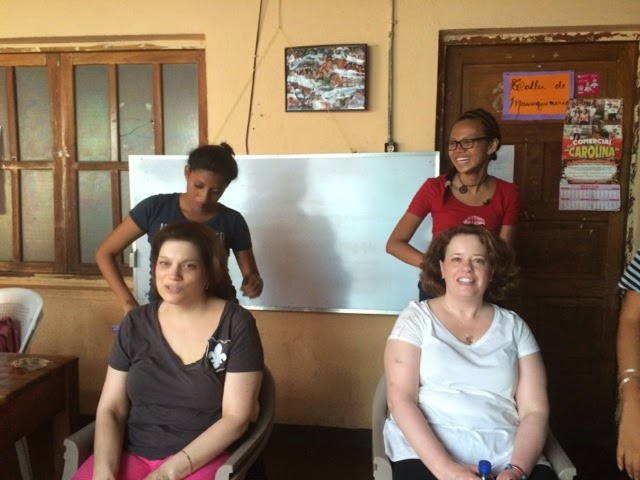 Before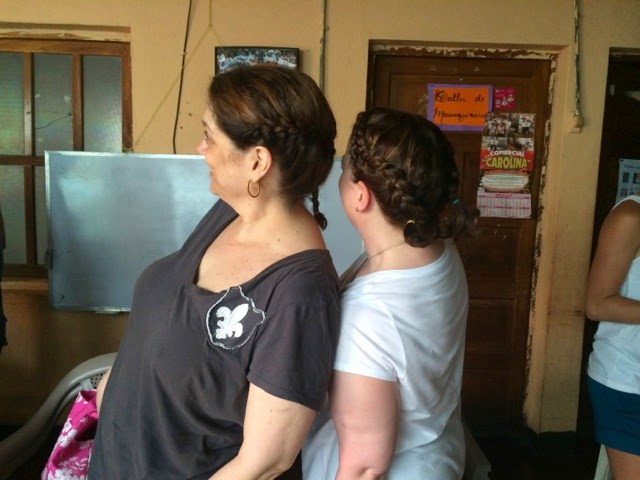 After – lovely braids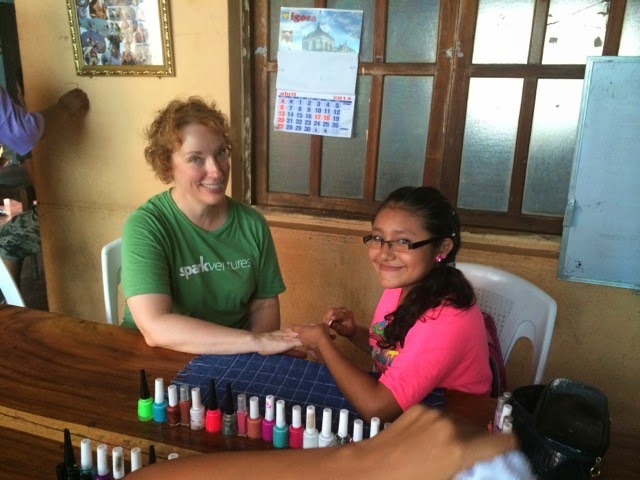 Nails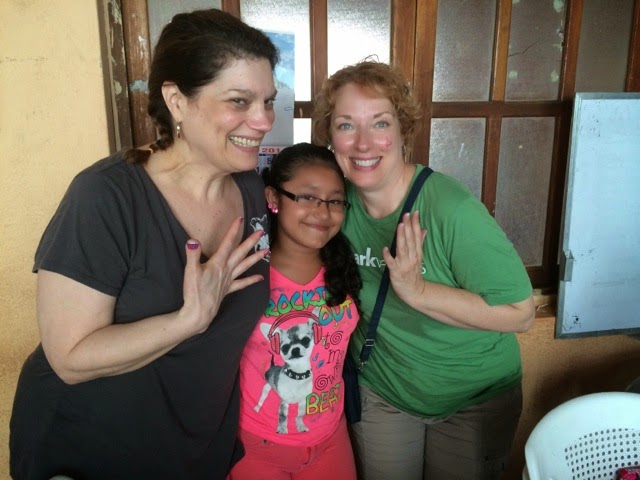 Beautiful
The day ended with a phenomenal dinner and dancing at Corina's home. Many contributed to the meal preparation but the true high light was actually tasting the delicious food. The main course was vegetables wrapped in beef and slow cooked…and there were plenty of vegetarian and even gluten free options as part of the spread.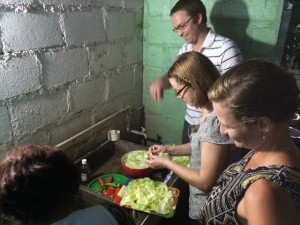 Participants helping to make tostones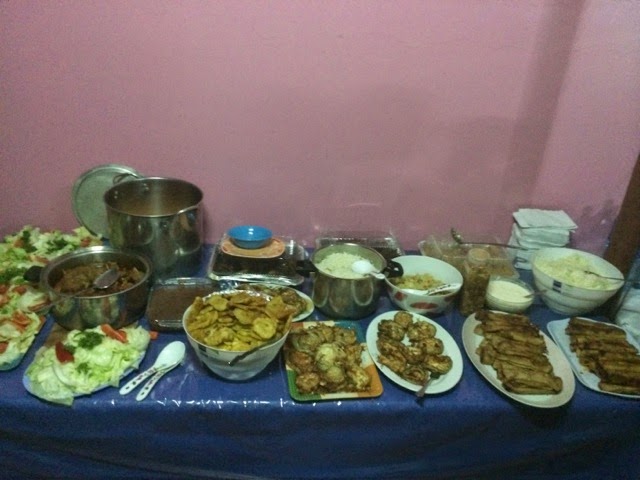 The meal
After such a full and satisfying day, we are all excited to see what tomorrow will bring. In the meantime, we hope you enjoyed the photos that capture our wonderfully exhausting day.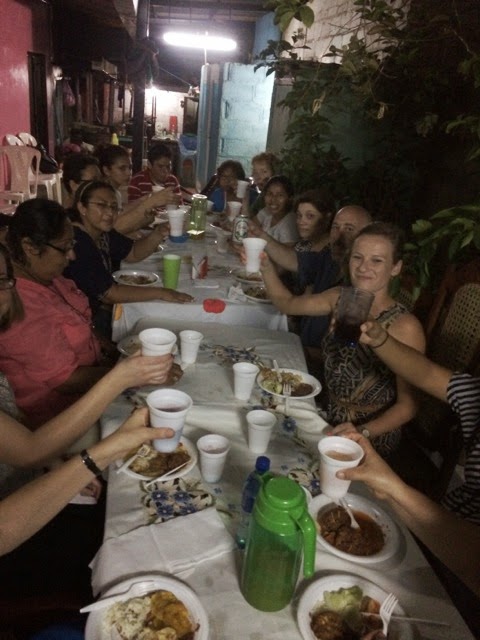 Cheers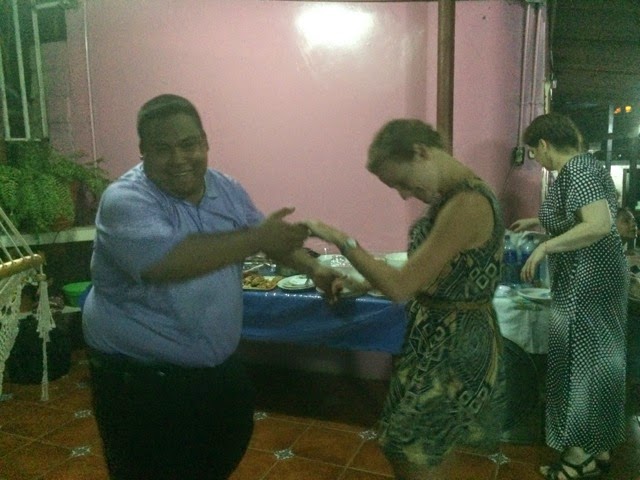 Magno – smooth on his feet while dancing