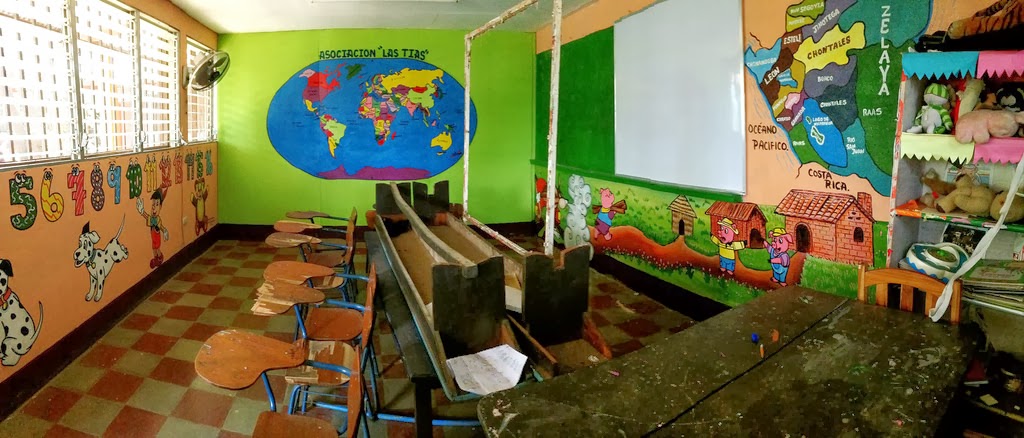 It's about the little things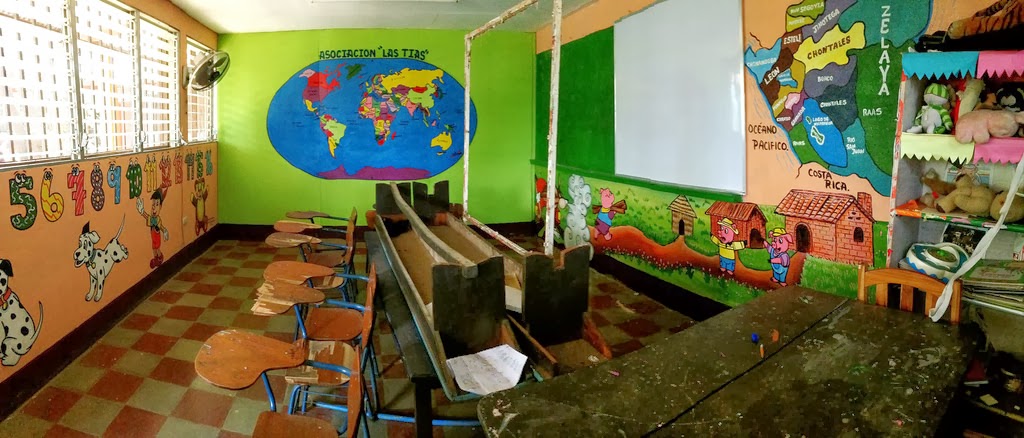 If you are familiar with Spark Ventures, you likely know that our Partnership Trips provide the opportunity for Spark Investors to meet our international partners first-hand. Partnership Trips are an incredible way to join in cultural experiences, form new friendships, bond with the children that Spark supports, and learn more about our work. What you might not know is that a portion of the fees from these trips are earmarked to address critical, real-time needs at our partner organizations. It has been exciting and rewarding to see these fees go to good use!
Last October, Las Tías was in dire need of a new refrigerator. As you can see in the picture below Sandra (the principal of the younger kids facility at Las Tías) is thrilled by the arrival of a shiny, new and functional fridge.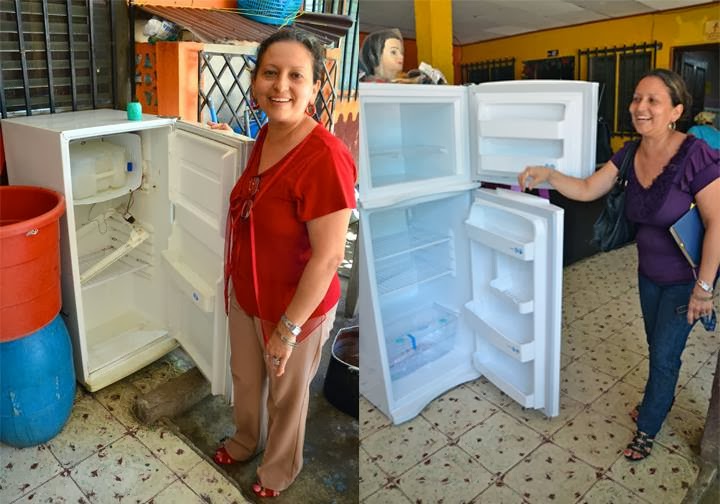 Sandra shows off the "before" and "after" refrigerator
Most recently, trip fees were used to create a bright and inviting learning environment by revamping a room at the youth center. Here, the youngest children at Las Tías – ages 6-8 – are taken care of. Funds from a 2013 trip helped construct and repair the roofing on this space, and our February Executive Trip helped contribute to the murals you see here.
We love the vibrant colors and the educators are so happy that the children can now spend time in such a beautiful space!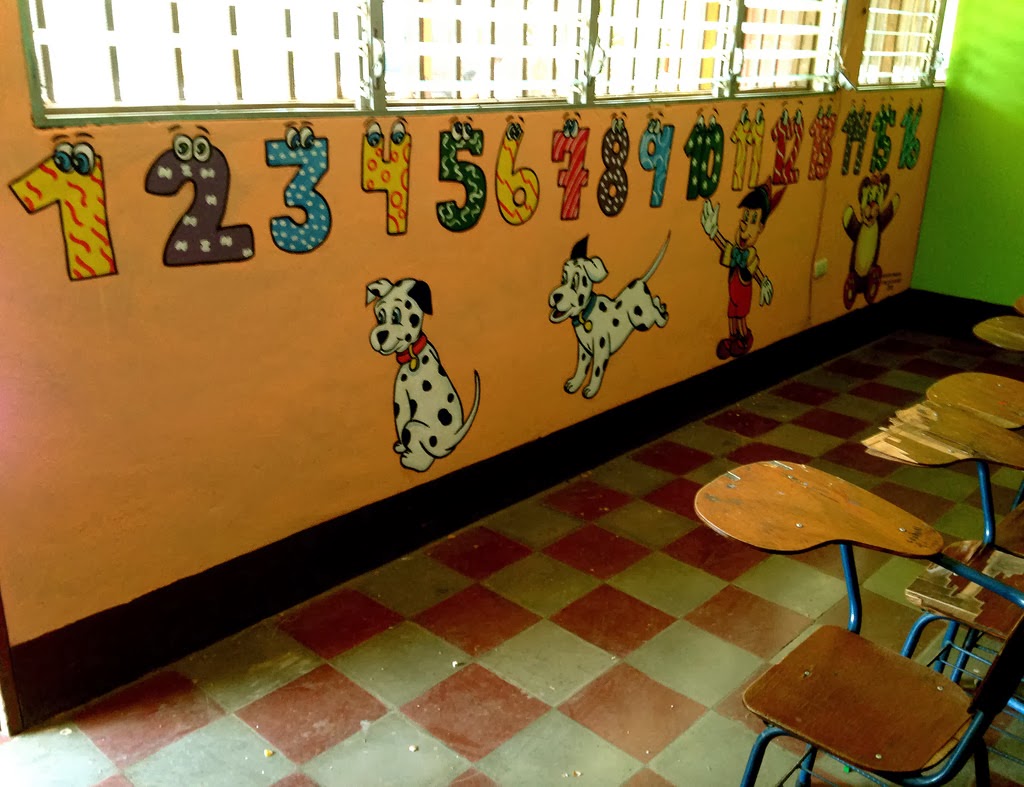 Fun to learn with colorful numbers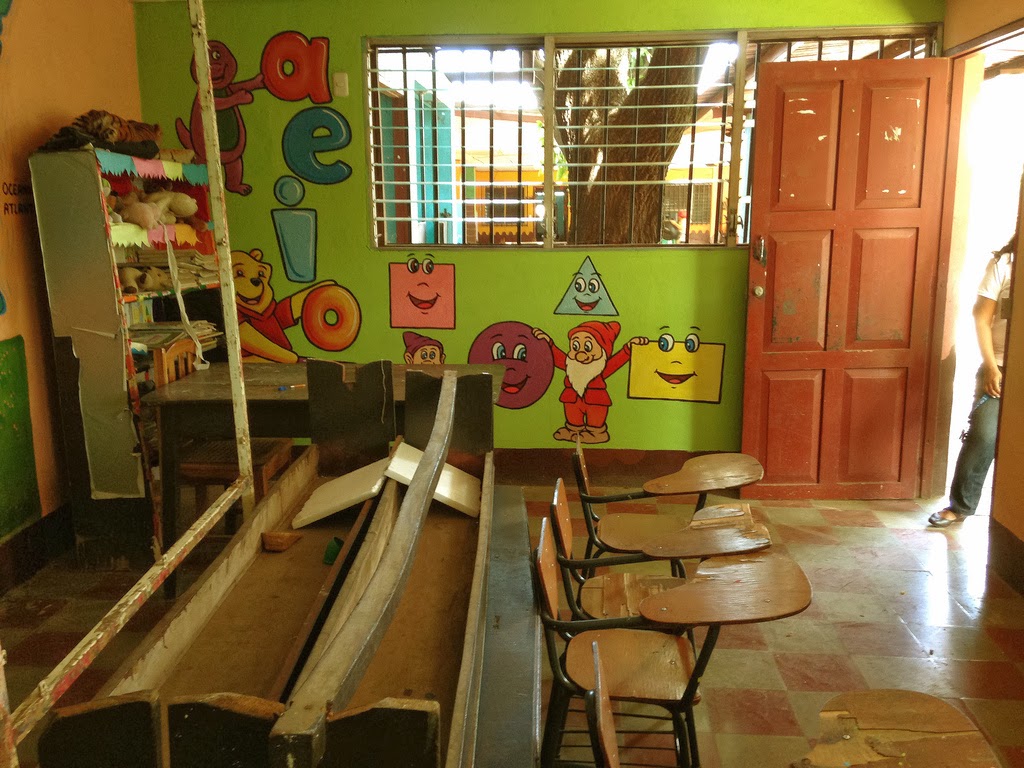 Shapes and vowels as presented by lovable characters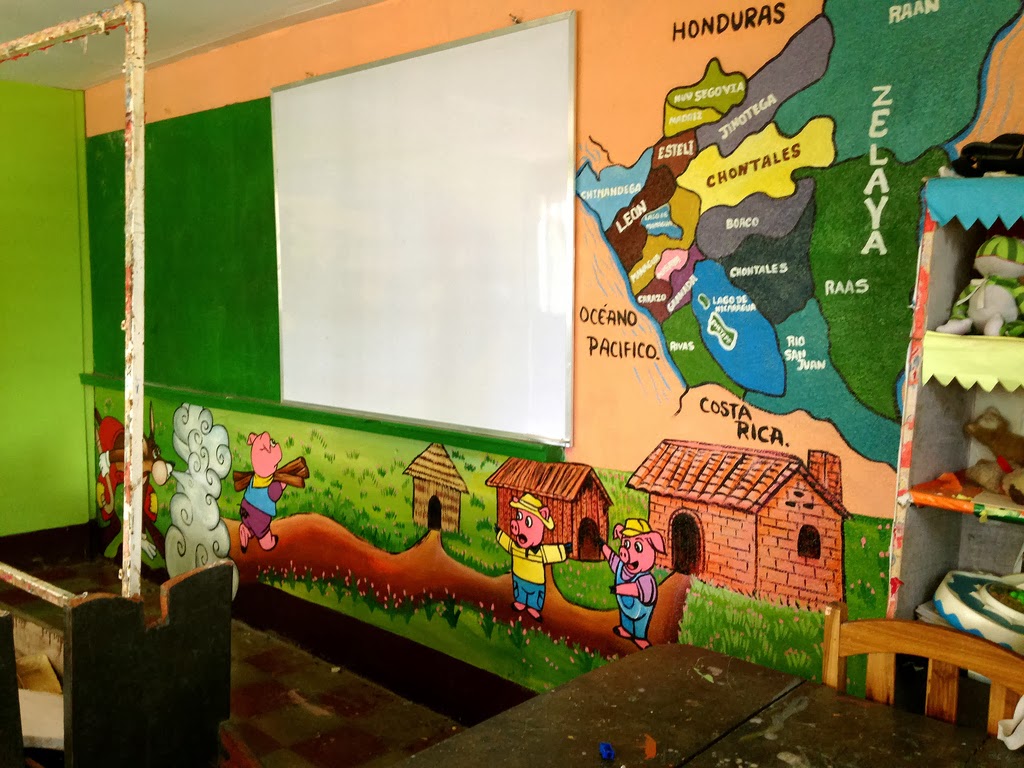 A colorful map of Nicaragua helps the children learn about home
Interested in seeing the gorgeous murals first hand? Or maybe, you'd like to contribute to whatever high-need project Las Tías identifies next?
Learn more and join us on one of our upcoming Nicaragua Partnership Trips:
Spring Nicaragua Trip: April 21-27
Summer Nicaragua Trip: August 4-10