Congratulations Hope Community School!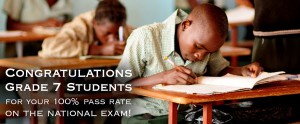 Congratulations Hope Ministries Grade 7 (& their teachers!)
Back in November, when we were planning our Thanksgiving dinner, the 7th grade students at Hope Community School were deep in their studies, preparing for their national exams. The results are in, and what better way to ring in the new year than with 100% pass rate (the 3rd year in a row)!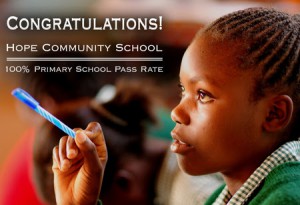 Despite limited resources, Hope students consistently out-perform Government Schools (where this year's pass rate was 80%). We are proud to share that all who sat for the exam placed into secondary school, with 9 of the students gaining scores placing them into the top secondary schools in Ndola!
Critical funding for the nutrition, education and healthcare programs Hope provides its students is provided by our Spark Stakeholders. Thanks to their support, Hope's dedicated staff can provide this high-quality education. You can find more information on becoming a Stakeholder here.