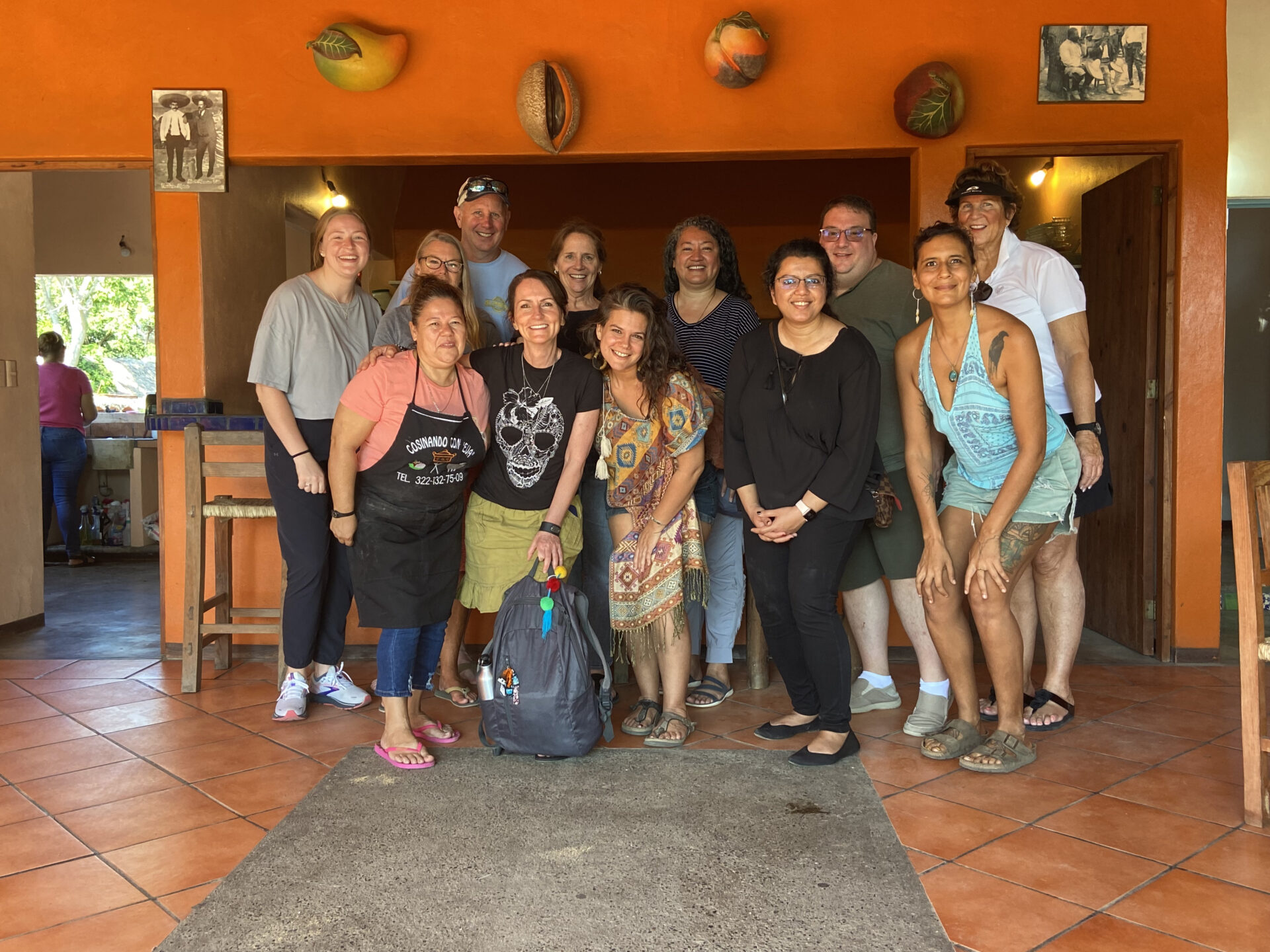 Bienvenidos a Mexico y Entreamigos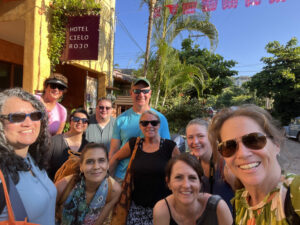 Since the beginning of the COVID-19 pandemic in 2020, international trips to Spark Ventures' partners have been on hold. Although we were able to connect with our partners over Zoom, we have been excitedly awaiting the day when we could resume our travel programs. This past November, a small Spark Ventures team traveled to visit our partner organization in Mexico: Entreamigos. Spark's international trips are unique because they allow attendees to learn about the programs we support and see firsthand how lives are being impacted. The Spark team returned from Mexico with powerful stories and meaningful experiences that they were excited to share with the Spark community.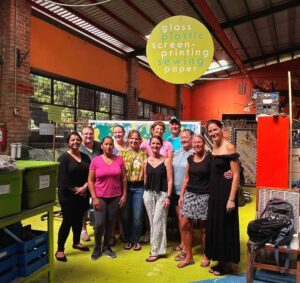 The Spark travelers visited Mexico for four jam-packed days. After arriving in Puerto Vallarta, they drove north to San Pancho, a beautiful town on the Pacific coast of the Riviera Nayarit. The next day, after a Spanish lesson, the team headed over to Entreamigos. They spent the day getting to know the Women Entrepreneurs and engaging with the Jungle Group students. The following day, the group split their time between Entreamigos and experiencing the culture of San Pancho; including a walking tour, hike, and swim. The group even decorated golf carts and completed a scavenger hunt throughout the town to help raise funds for the library at Entreamigos! Their final day in San Pancho was dedicated to traveling back home and debriefing from the trip. 
     While visiting Entreamigos, the team met Jero, a member of the Women's Entrepreneur group. Jero shared that she was first introduced to Entreamigos through a few friends who had joined the newly formed women's entrepreneurial group. Jero learned how to make jewelry out of recycled materials like tires and old magazine pages, and she taught the Spark team about glass cutting!  She also enrolled in adult classes that Entreamigos offered, including one on parenting. Jero told the team about the impact the Women Entrepreneurs group has had on her life. With her income, she is able to afford medication for her son's cystic fibrosis. As a mother of two, she is now better equipped to support herself and her family, as well as care for her own personal mental health. Through Entreamigos, Jero noticed that she was able to spend more time with other women and felt more confident as a result of learning new techniques in class. After seven years of involvement with Entreamigos, Jero has recently been promoted to Group Coordinator! Jero's story of lasting impact and positive change showcases the ways in which Spark Ventures and Entreamigos partner together to provide sustainable solutions to lift communities out of poverty and empower future leaders.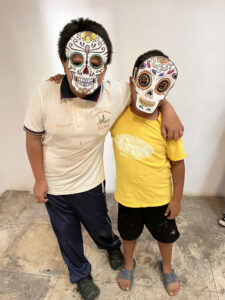 Today, Entreamigos is a vibrant community center that focuses on education, environmentalism, youth, and their families. Through Entreamigos' focus on creativity and sustainability, the Spark team saw how San Pancho's growth and lasting change began with the small idea that lies at the heart of Entreamigos: teach what you know and ask others to do the same. The importance of learning from others and sharing knowledge is an integral part of Entreamigos, and in sharing that, the Spark team was able to take part in the transformative nature of the programs offered by Entreamigos.