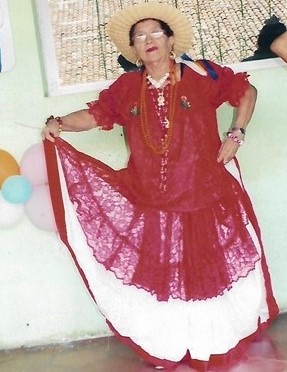 Yolanda's Legacy with Las Tías
In 1989, after the Nicaraguan Revolution, many children were alone and hungry on the streets of León, the second largest city in Nicaragua. A group of eight business women noticed some of these children stealing food from market stalls. Instead of chasing them away, the women decided they would help the children, and welcomed them to a stall in the back of the market and gave them food.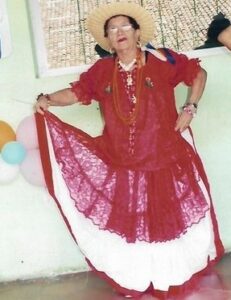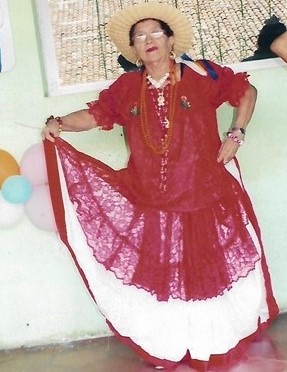 Yolanda Ruiz was one of these women. She passed away peacefully earlier this spring. She was a well-respected elder in the community and her leadership and dedication to the children and community was significant and long-lasting. What started in the market grew into something much larger. The women became known as "Las Tías" (the aunts) and grew their organization from a stall in the back of the market to a nearby abandoned building and later to two distinct centers for children and teens.
When Spark Ventures was introduced to Las Tías in 2013, they were inspired by the powerful impact the group was having in the community, thanks to the dedicated work of Yolanda and the other tías. But there were still many other needs in the community and opportunities for Spark to help deepen and broaden their impact.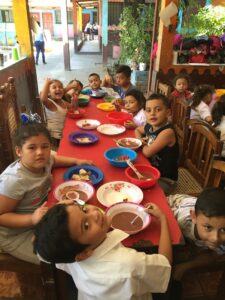 One of the biggest needs identified was mental health support for the children, including psychological and social well-being. To address this priority, Spark Ventures provided funding to support a psychologist and a social worker to work with younger children and adolescents, most of whom come from poor families and are victims of abuse or neglect. A key principle learned by the children at Las Tías is how to resolve conflicts without using physical force.
Since the partnership began, Spark Ventures has helped expand the library, create a new children's activity room, start a women's empowerment program focused on literacy, math and vocational skills training, expand vocational programming, and open a new computer lab. They also helped create a teen center, where teens receive educational support and can participate in vocational programs alongside other community members.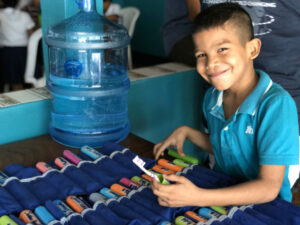 More than thirty years after Yolanda and the tías started helping those children in the market, Las Tías has two thriving community centers providing meals, education, healthcare and job skills training, serving more than 150 community members annually. Their work has already helped several generations of people in their community to live healthier, more productive lives.
Yolanda is dearly missed by the community. She was very bright, always happy, jovial and very dedicated to Las Tías. She was highly respected by the children and made sure everyone's needs were met. She liked to celebrate and was fond of dancing.
As the remaining tías are getting older, they are making succession plans to train and develop future leaders so Yolanda's good work and spirit will live on and continue to help future generations of children in Nicaragua.