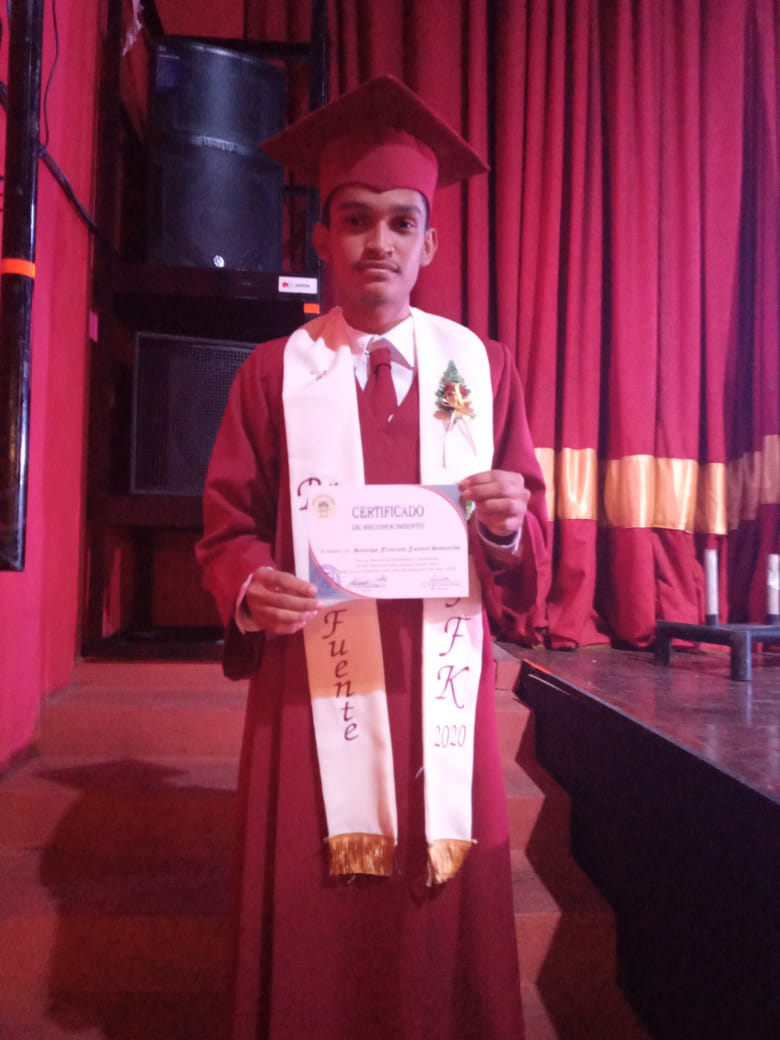 Santiago's Story – Las Tias, Niacaragua

TODAY A BARBER, TOMORROW… AN AGROECOLOGIST!
When we asked the Las Tías leadership to identify a couple individuals whose stories of personal transformation we might feature in our Wine & Dine event they came with a list. Those of you who logged in to the event were able to meet Sugey (watch her story here), an inspiring mother of three whose pride at learning how to write her own name in the Las Tías literacy program beamed through the Zoom screens into all our hearts. We were also able to capture Santiago's personal impact story on film, but weren't able to share it the night of the event due to time constraints – so we invite you to visit our blog to meet this inspiring 17 year old as well.
Santiago's home-life has been difficult, primarily due to poverty. His mother had been barely supporting the family before the pandemic hit by stringing together cleaning jobs. But because of COVID, those opportunities have all but disappeared. But when you ask Las Tías leadership about him, their eyes brighten and they tell you he is a student who they just know is going to go places.
At Las Tías he receives regular meals Monday through Friday and support with his school work. The psychologist has helped him significantly over the years as well. Spark Ventures' COVID Emergency Funds provided his family with extra packages of food this year to help weather this difficult time. Along with graduating high school, Santiago recently completed the barbershop vocational courses Las Tías offers and he is using his skills to help fund his ongoing educational aspirations.
What's next for Santiago? He has just begun a course of study at a local León university to pursue a
career in tropical agroecology. We look forward to checking in with Santiago as he continues to pursue
advancing his education. Thanks to your support and Las Tías' dedication, he is on a good path forward with so much room for growth.