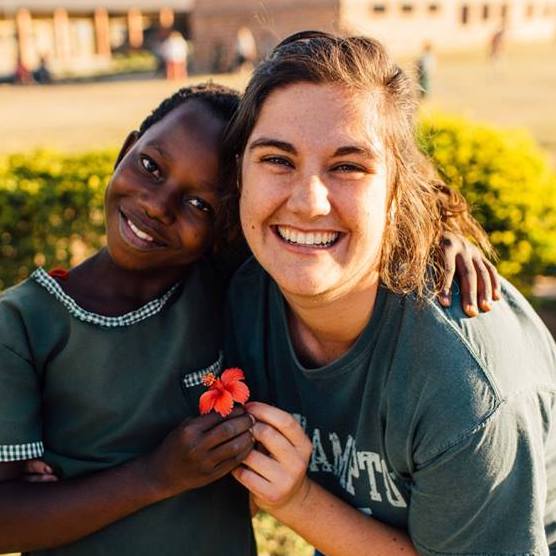 Meet Gwyn – Spark's Newest Team Member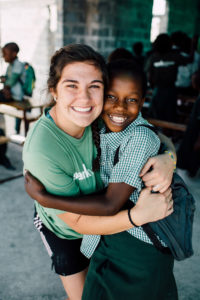 We are so excited to introduce you to our newest team member, Gwyn Thomas, taking on the role of Marketing & Events Manager. She joined the team in mid-July and is extremely enthusiastic to play a part in the planning and implementation of Spark's events and promotions. Gwyn has a history of traveling and working with Spark Ventures and we are happy to see her familiar face back in the office! We sat down with Gwyn to learn a bit more about her…
Your first day on the job wasn't your first introduction to Spark Ventures, tell us about your previous involvement in our work.
Gwyn: I had the opportunity to travel to Zambia back in 2016, and visit Hope School for the first time. Upon arrival, the importance of the partnership between Hope and Spark became very clear to me. I experienced how Spark's programs were changing the lives of the children at Hope, and how my life was being changed by engaging with them. I went on the trip thinking I was going to be helping the community when, to my surprise, we were helping each other simultaneously. After coming back home, I had a feeling my time with Spark was not quite finished.
That winter and through the next Spring, I worked with Spark as an intern to plan, prepare and execute the 2017 Spring Wine Tasting. To say I fell in love with the Spark community would be an understatement. When the chance arose to play a bigger role in this organization, I could not pass it up. I am overjoyed to be in this position and to continue my story with Spark Ventures!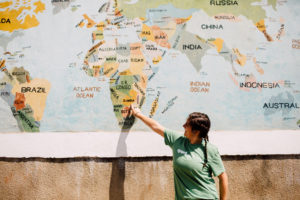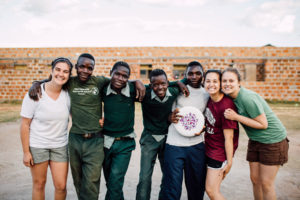 What excites you most about joining the Spark Ventures team?
Gwyn: I am excited to dive in to the relationships Spark has built and share the stories of progress and success with the entire Spark community. Especially having the opportunity to build relationships with the partners we have in Nicaragua and Mexico, considering I have only traveled to Zambia thus far. I am also excited to contribute to Spark's continued growth by organizing many more successful fundraising events. The events are an amazing testament to how the Spark community continues to invest in the future of our partnerships while celebrating the joys and accomplishments of our partner organizations.
Tell us about one of your most memorable experiences from your trip to Zambia.
Gwyn: It's so hard to choose! The way I describe my time in Ndola, Zambia to family, friends or strangers, is that it felt like coming home. There was a time to dance, sing, read, play, and even with all of the fun and games, there was time found to rest. Whatever my body and soul needed, I felt supported. At one point, after we read with the students, the group went outside to play some games. What began as duck duck goose became follow the leader, which became limbo and finally ended with a giant school wide conga line. Afterwards, we all sat in the red dirt, laughing and catching our breath, we watched as the children slowly dispersed to their homes, knowing the time because of where the sun was in the sky. It was such a humbling feeling to experience the reality of the lives these young students live each day.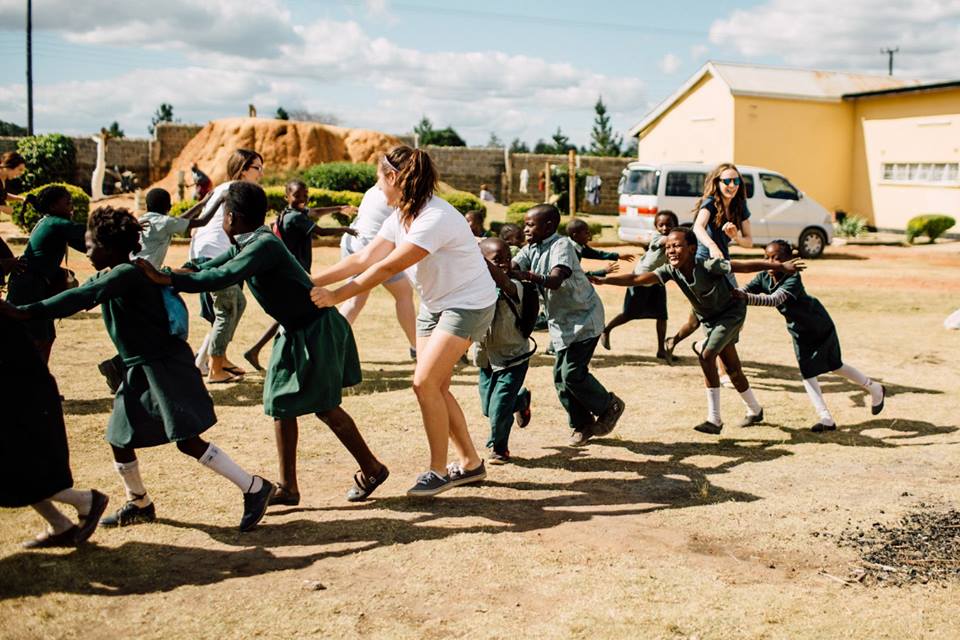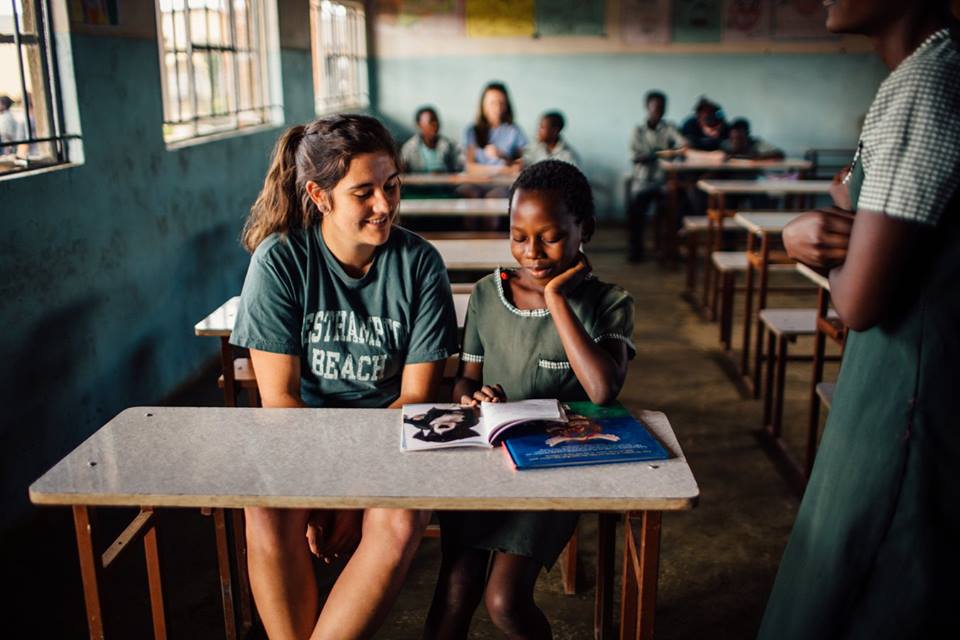 Help us get to know you better – tell us something fun about your background.
Gwyn: I'm originally from Boston, Massachusetts, and I try visit frequently because most of my family still lives there. I've been in Chicago full-time for two years now and recently married my husband in the Spring of this year. We love to explore new restaurants in the city. Food is my love language, whether I'm cooking, eating, or enjoying it with good company. You can always win me over with some homemade guacamole!