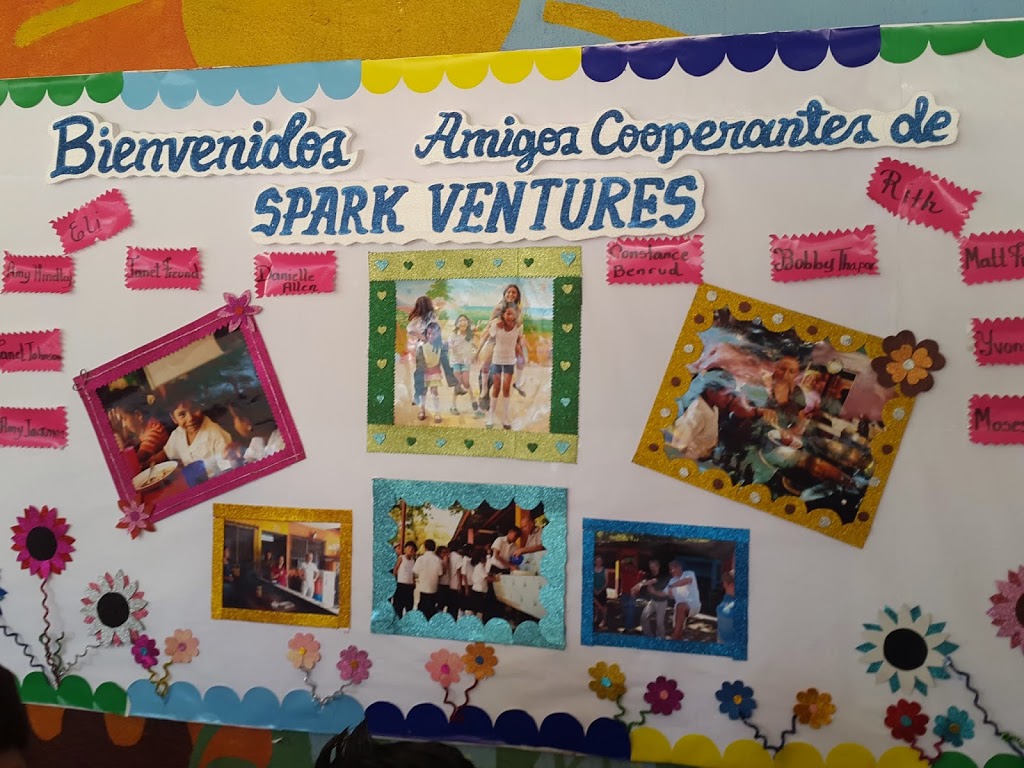 ¡Bienvenidos a Nicaragua!
Our November partnership trip kicked off Monday without a hitch. Ten travelers, a few familiar faces and some fresh ones, arrived in Managua ready to embark upon the week's adventures. To start the trip off, a scenic drive to León gave them a little taste of Nicaragua's natural beauty, and everybody was excited to see what the week had in store for them.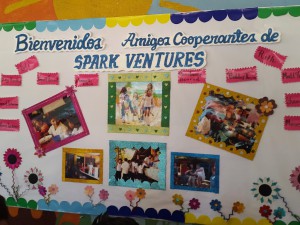 The first full day, travelers were greeted with open arms, and of course, besitos – the customary kiss on the cheek – by Las Tías. They enjoyed the always wonderful Welcome Program, complete with traditional Nicaraguan dresses and dancing.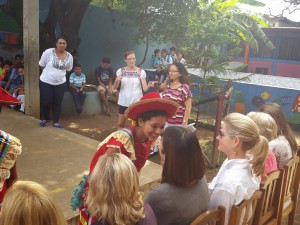 Besos for Yvonne.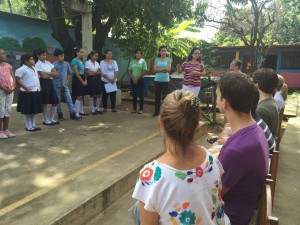 Moses and his aunt Danielle listen and watch the beginning of the Welcome Program.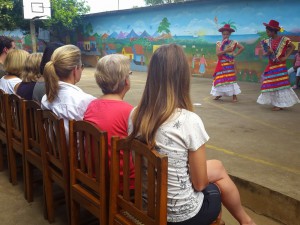 Constance, Janet, and Amy enjoy the traditional dances.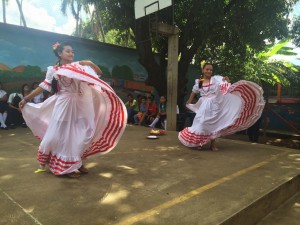 Look at those beautiful Trencilla dresses!
Travelers were eager to meet their partner for the week and didn't waste any time. They got straight to making new friends, playing games, and learning, too! We have no doubt the week will be filled with lots of fun, smiles, and laughter.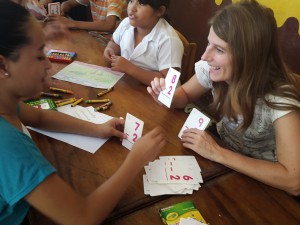 Amy and María prove that math can be fun.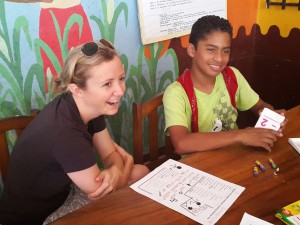 Amy and her partner already having a good time getting to know each other.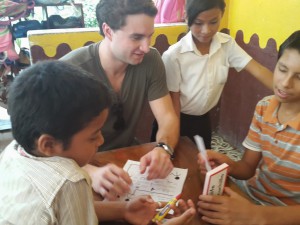 It looks like some of the kids at Las Tías are quizzing Matt…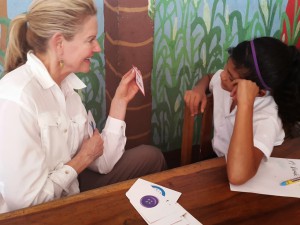 Constance and Sherling get right to work on a language learning activity.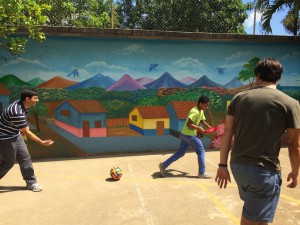 There is always time for a little fútbol in Nicaragua. Wilbur shows Bobby and Matt how it's done.
To finish the day off, the group headed to the top of Leon's historic cathedral to take in some pretty incredible views. We'd say the trip is off to quite the start.