One Year of Las Tias Partnership!

Just one year ago, the Spark Ventures team was still sworn to secrecy as we eagerly awaited sharing the identity of our newest partner organization – Las Tías, of León, Nicaragua. What a year it has been.
Our impact at Las Tías has been powerful and immediate – increasing their ability to provide a nutritious meal program, and securing key staff resources. We have come quite far in advancing business plans for the joint venture we will launch with Las Tías to bring them to financial sustainability.
You can read more about our work with Las Tías in our newest Investor Report.

Our team of travelers just returned from a week at Las Tías, where they were immediately welcomed into the Las Tías family – we even had an impromptu dance party. A full album of photos is available here, and if it looks like a good time, registration for our April 2014 trip is already open!
For those who may be in Chicago this November, we have confirmed a very special guest from Las Tías for our 2013 Fall Event. Corina Alvarez, Co-Founder of Las Tías, will join us for the event on November 15th. Corina will share her vision for the business venture Spark and Las Tías will jointly launch, to ensure Las Tías' impact for generations to come.

Stay tuned for further updates on our work in both Nicaragua and Zambia!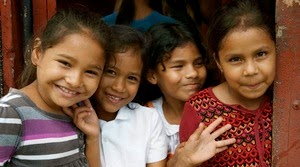 Will you be in Chicago in November?