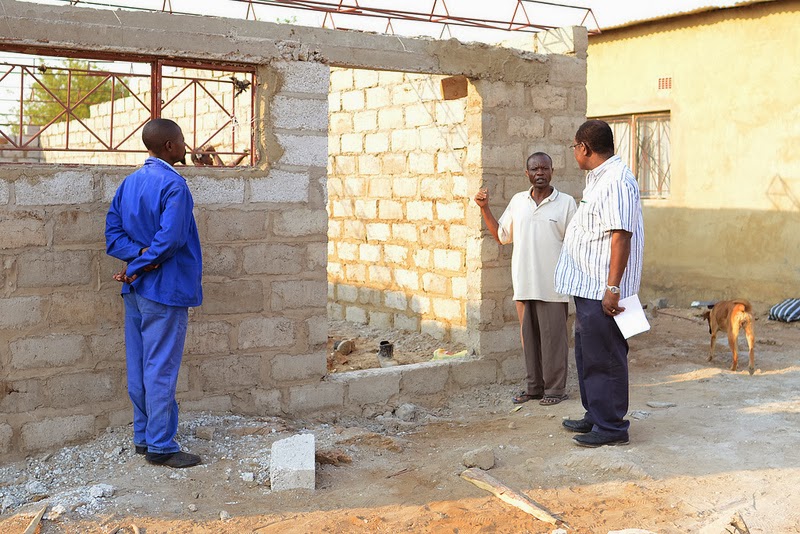 5 Weeks & 13,000 Chickens In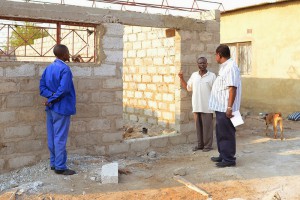 I'm writing this two hours into my five and a half hour bus ride from Lusaka to Ndola. Predictably, the bus was as delayed coming in as it was leaving the station, taking another hour to crawl out of Lusaka and onto the Great North Road up to the Copperbelt. In the rush of collecting my laundry from where it was drying outside, packing, and making sure my half dozen chargers and cables that run the gadgets that run my life were all accounted for, I forgot the most critical item of all- ear plugs. As expected as it is in other areas for people to have their choice of whether you watch a movie or listen to music via a private headset, or the silent bliss of doing neither if you just want to sleep, it's to be expected that buses in Zambia will blast loud music for the duration of your journey. Usually one of three options – the entire anthology of Dolly Parton's Greatest Hits, Jimmy Buffet, or the Episcopal Church Choir. And when they come on, they stay on for the 5.5 hour ride. C'est la vie.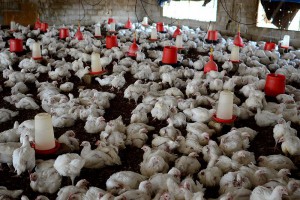 Today marks exactly five weeks since I arrived in Zambia. It flew by as fast as I thought it would, with one more to go. The last week will start off early
tomorrow
morning with me facilitating a Visioning Session for the Hope Ventures Board of Directors. We're a few days away from signing the official outgrower contract and less than a month away from launching the first large scale cycle of 13,000, transitioning Hope into becoming a producer within a broad poultry supply chain. Although that in itself will be a major milestone, we're not stopping there- the discussion and strategic planning at this point incorporate our goals to scale production to 19,500 by mid 2014 and to lay out the plan for maximizing the entire farm property. We're estimating that production can reach up to 40,000 chickens per cycle, and along with that will come substantial vamping up of facilities- poultry houses, water systems, storage units, additional employee housing, and increased security.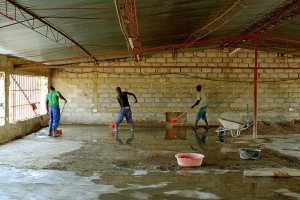 Some of the major items that I've been working on during the last month had to do with auditing previous cycles in 2012 and the most recent ones in 2013, assess progress of the operation as a whole, isolate challenges, issues recommendations for areas that need improvement, and work with the team on the implementation of new systems and processes. The area that is getting the greatest overhaul is transitioning from a manual system of checks and balances, which essentially means that documentation of all sales, revenue, and operations will go from being kept in multiple hard copy notebooks, with everything tabulated by calculators and prone to human error, to digital record keeping and an Excel based system that everyone understands. Some of this means converging multiple documents and updating them into more efficient ones, modifying banking procedures, and enrolling key staff for appropriate training.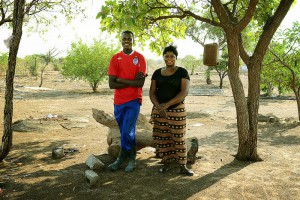 The two team members (see photo on right) who were chosen for computer literacy training were Janet, a long time employee and dedicated saleswoman for Hope, as well as Cephas, Hope Ministries' first secondary school graduate, who has been employed by and cross trained at Hope Ventures in all areas, from sales to production, and now to computers. Seeing Cephas
on Friday
, a weekend away from starting his course, was great. As cheesy as it may sound, it was very validating on a bigger level, with our collective desire to build businesses that will not only sustain nonprofit operations, but that will also provide vocational training opportunities for the students being educated and supported by our partners. Although the farm still has ways to go before it generates profit large enough to sustain Hope Ministries on an organizational level, it's growing and definitely moving in its intended direction. It's been great to be on the ground during this critical transition phase and see firsthand foundations being dug, structures going up, and older facilities being remodeled and strengthened.
The sun is setting as my bus gets closer to Ndola, the scorching October heat finally dissipating. The choir CD just ended and Celine Dion is up – which would have been my next guess. All the differences aside, the world is undeniably united by music.. for better or worse 😉
Lucy