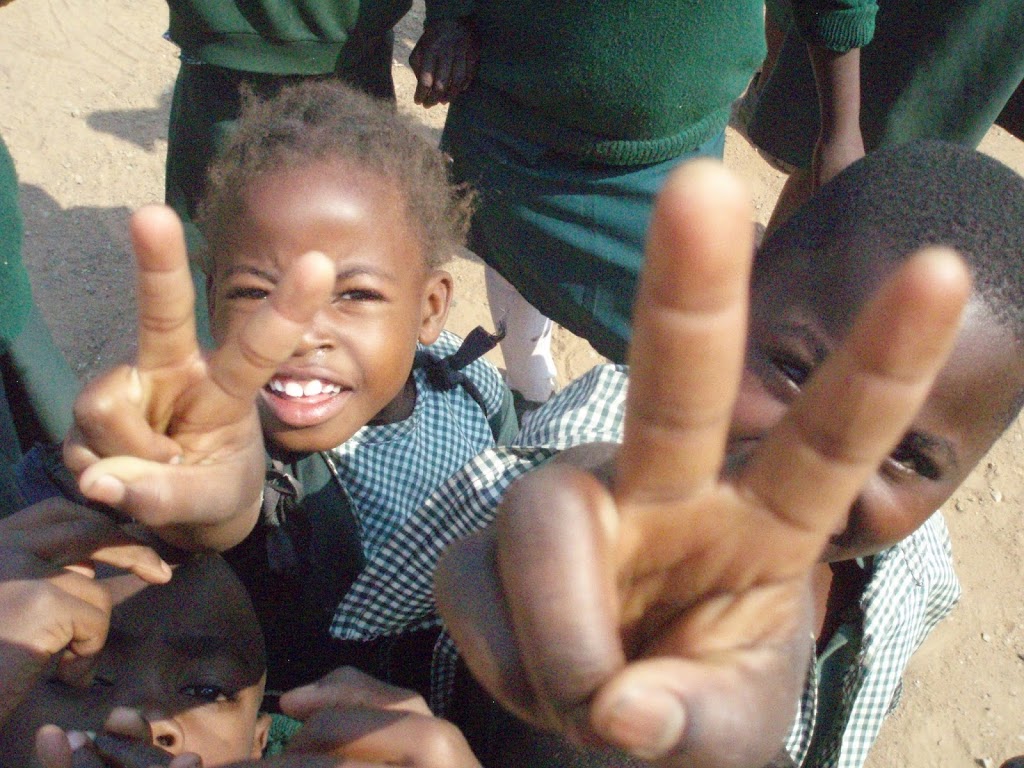 Reflections from Zambia
This July's Partnership Trip to Zambia was a small but incredible group – three spectacular women joined Rich in Zambia, getting to know the incredible children and leadership at Hope Ministries. Now that they're back, we asked each of them to send us a few reflections on their travel with Spark. Check out their favorite memories below, and then sign up to make your own with us in Zambia (or Nicaragua).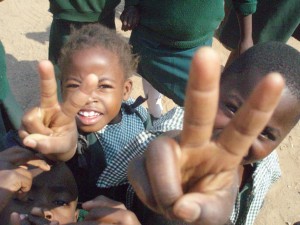 Sue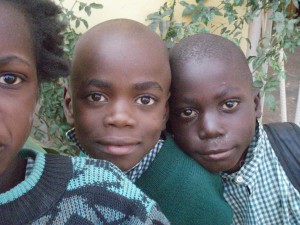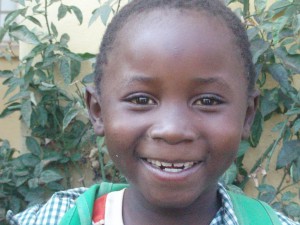 We had just finished serving lunch to the Hope Community School students and I was walking around the schoolyard wondering how to connect with the kids. They are learning English in school, but are often shy about speaking it. I know about 5 words in Bemba, so we were both at a disadvantage. So I took out my camera. I found a child, pantomimed that I'd like to take a picture of them, and began shooting. And for about 20 minutes a gaggle of kids were sitting for portraits, pulling their friends into group shots and generally being kids. They all wanted to see how their picture turned out and giggled each time they saw themselves and their friends on the camera screen. The kid's pictures turned out goofy, serious, shy, open, and beautiful. We had so much fun together! Each picture of each child has tied my heart a little tighter to everyone at Hope Ministries.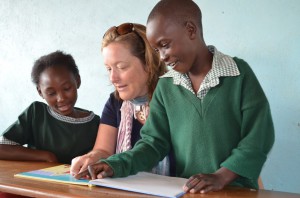 Val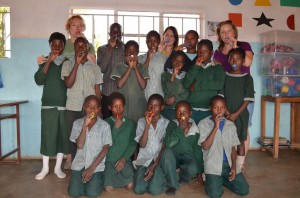 "Ever since I was a child I wanted to go to Africa: to see the country, and most of all to meet the people of Africa. My trip to Zambia with Spark this month fulfilled all my expectations. One highlight of my trip was being able to spend time each day with my two reading partners: Marian and Isaac. The one thing that struck me was the overwhelming desire the children at Hope School have to learn. During the week, I heard them say over and over again how education for them will help them to have a better life. Some of these children walk 1 – 2 hours just to get to school. Every day, Marian, Iassac, and I were able to spend 45 minutes reading together, and I was struck by the fact that 45 minutes never seemed long enough. They want to read so badly, that we could have sat there going through books for hours. And, the big highlight for me was that I was able to meet Marian. I had been writing Marian letters for a few years, and to be able to get to meet her, see her unconditional love for me, and to see he sweet smile in person made the entire trip. As is often the case, I received more from her than I was able to give. To be able to see first hand the partnering that is happening between Spark and Hope was inspirational. The staff at Hope works tirelessly and with great joy, to help provide a better life for these vulnerable children. It was humbling to see and be a part of."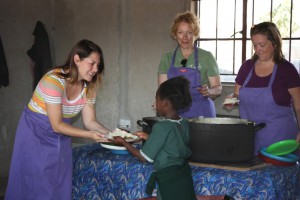 Valerie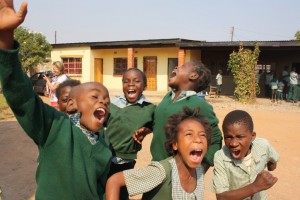 Traveling with Spark Ventures was not only memorable but it also helped me be filled with gratitude and love. Each experience touched my heart and made me thankful that I got to meet the wonderful people of Hope Community School. This is a trip that I have always dreamed of doing, giving back and also having fun while doing it. Spark Ventures partnership trip filled all my expectations and more. Even though the trip was made up of a small group, every person had so much love to give to the children in need. Each day was filled with laughter and smiles even though there was some hardship at the children's home. Most children are orphaned or double orphaned. School brings fun and enjoyment in the children's lives and a great community to be involved in. The teachers make learning exciting and they push the importance of education to ensure a better life for the future.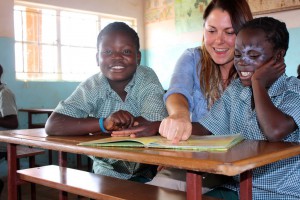 There were many experiences that stood out to me that helped define the trip. We were paired up with reading partners for the week and one of the best highlights of the day was to see their smiling faces when it was time to start our activities. One of the days, we got to walk with the children to meet their parents in their home. Children walk miles to get to school from their villages. We got to see where they lived and how their home life was. One of the parents had HIV and her husband had already passed from AIDS. She was so proud of her child and all she wanted was for him to graduate school and fulfill his dreams of being an accountant like his father. As we left her house, she didn't ask for money, food, and material things. She asked only for our prayers for her family.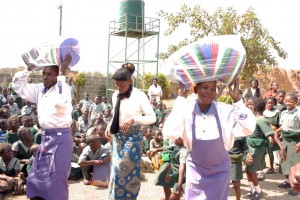 We also got the opportunity to feed the children lunch. We learned how the lunch was prepared and got to serve each child at the school. For some children, this was their only meal of the day. We noticed that there were not enough plates for all of the children at school, so we wanted to give a gift so everyone was able to enjoy their meal without having to eat in shifts. The children and the Kitchen staff were so appreciative that they did a celebratory dance with the plates. I realized that I need to do this in my own life. Celebrate the little things and be thankful for all that I have. I am beyond words that I get to experience this journey with Spark Ventures while helping children in need. All I can say is THANK YOU!