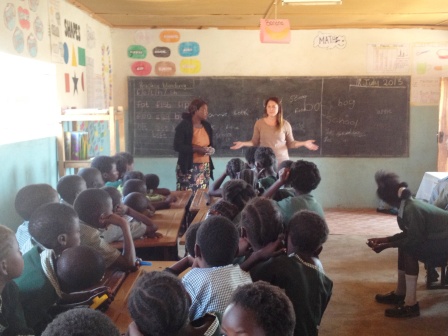 Motivation, Appreciation and Dance Lessons
Day five of the nine day Partnership Trip to Zambia is long. We build up your endurance during the first several days and then pack about as much activity into Thursday as humanly possible. Memories are created that will last a lifetime – for the Spark team as well as our Zambian friends. I don't have the time to write about everything that happens, and I want to keep it a surprise for those of you considering a future trip (January 2014 anyone?), but I will highlight three things from our awesome Thursday on this trip: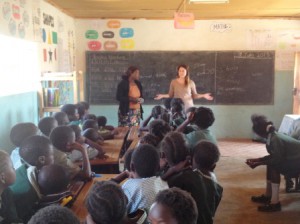 Sue, Valerie and Val visited all of the classes in the school and gave "motivational talks". This is a well-known Zambian activity where mentors share about their life: upbringing, education, career, family, etc. in order to paint a picture of the life they have created for themselves and most importantly, how they achieved it. Emphasizing the importance of education is always a part of these talks and the teachers tell us that our simple words of encouragement and challenge to the students mean more than we could ever realize. Val specifically asked the girls to stand up during each of her talks as she discussed the challenges of being a girl and staying in school and the importance of women leaders in the workplace.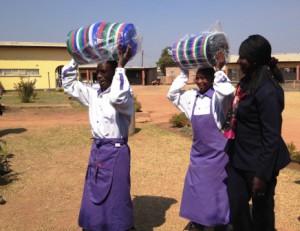 Earlier in the week while serving the meal program, Valerie noticed that the line of students waiting for food would back up because they were waiting for the few plates to be washed and brought back into the kitchen. So she, Val and Sue went out and purchased 200 new plastic plates for the school. When these were presented at the closing ceremony, the cooks received the gift with huge smiles and put the plates on their heads as they danced around and the whole school sang a traditional African thank you song.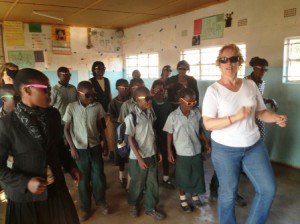 After our final reading session with our after school partners, Sue taught the group the electric slide… complete with sunglasses for everyone (provided by Valerie from Pure Optical who can also help you
order your contact lenses
anytime). It was such a hit that the 7th grade teacher, Mr. Chongo, left his group of 7th graders who were in an after school study session, to join the dance party. I have to say that the Zambians picked up on our dance moves much better than we are able to learn their dances with all the unbelievable hip gyrations.
As this will be my last Zambia post I leave you with a few other favorite photos from the trip. (Stay tuned, for my Nicaragua stories and photos in the next couple of days.)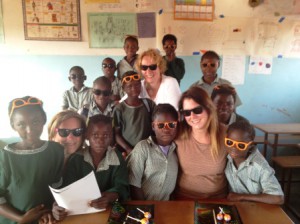 After school gang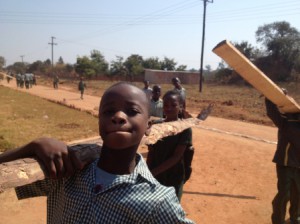 Lunch break for the older kids on this day consisted of 
walking down the road to pick up wood for cooking the Nshima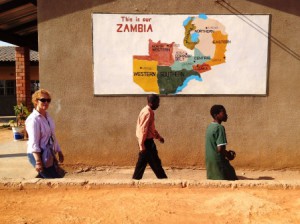 On the way to visit the home of Precious – student at Hope Community School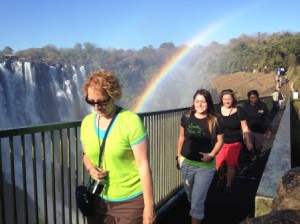 Victoria Falls