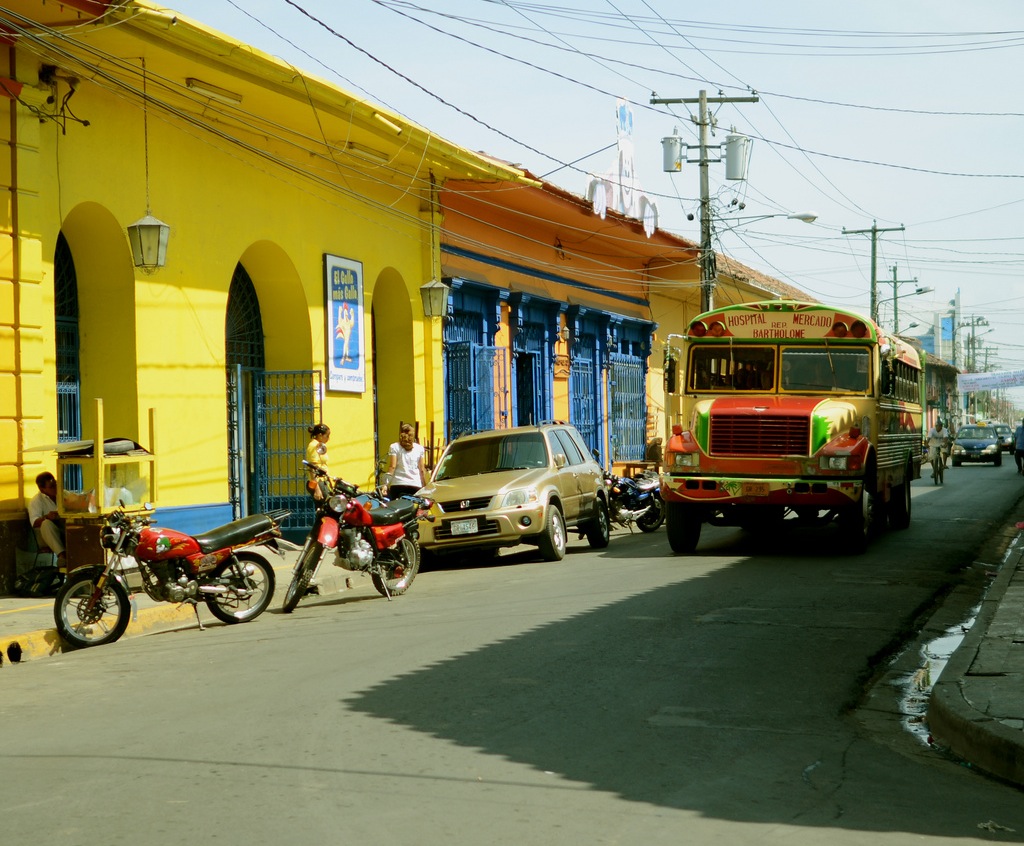 A Perfect Day in Granada
If you ever fly United Airlines, their Hemispheres magazine has a great feature in each issue called "Three Perfect Days in…". Each month they highlight a different city and recommend restaurants, hotels and activities that make for a perfect vacation in places like Toronto, Munich, Seattle or Capetown.
Here is my "Perfect Day in Granada".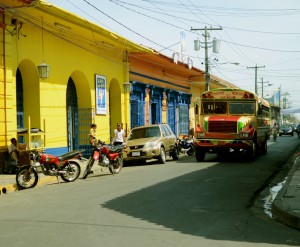 At the close of our inaugural Partnership Trip to Nicaragua, we spent an incredible 24 hours in the colonial town of Granada that is situated on the shores of Lake Nicaragua. We arrived Friday evening and checked into the beautiful
Hotel Plaza Colon
right in the heart of town. After cleaning up, we walked through the plaza that had trees strung with colorful lights and lots of craft and food vendors vying for our attention. In 10 minutes we arrived at the restaurant El Zaguan where we enjoyed great South American wine, live music and delicious meals including fresh fish, steak and even a very good vegetarian dish.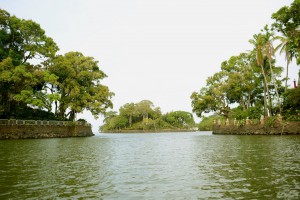 Las Isletas tour by boat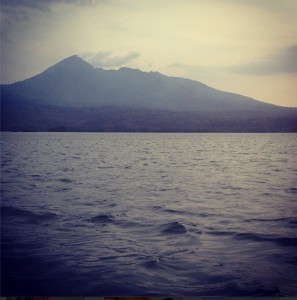 Mombacho from the lake
The next morning we enjoyed a leisurely breakfast buffet at the hotel overlooking the pool, which was very inviting considering it was already 85 degrees. We departed about 9:30am in an open-air vehicle for the base of the dormant
Mombacho volcano
, where we caught another vehicle that took us half way up the mountain to the
Las Flores Coffee plantation
. I will confess that I decided to enjoy my first cup of coffee in 10 years….it was worth the wait!
Next we joined about 25 other hikers in a big truck that took us up to one of the craters that over thousands of years had turned into a tropical rain forest. For the next two hours we hiked around the outskirts of the crater with a guide, who introduced us to animal and plant species and shared interesting facts and stories about the culture and history of Nicaragua. The highlight of the hike was definitely the look-out point mid-way through our journey that provided spectacular views of the Granada and Lake Nicaragua below and the many coastal islands that had been formed when the volcano last erupted about 500 years ago.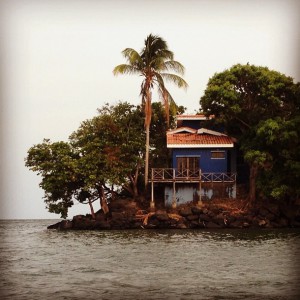 Tour of the islets in Lake Nicaragua formed by Mombacho Volcano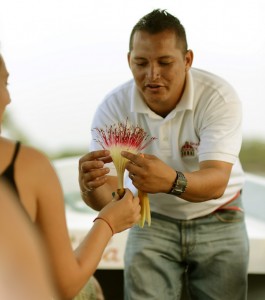 After the hike, we picked up a quick but tasty lunch at Lilly's…a small café off the plaza and then our group was picked up for a boat tour of those very islands we had seen from the top of the volcano. The islands were a variety of privately owned residences for the wealthy of Nicaragua, as well as some that have been preserved for their natural habitats. Learning of Lola's pregnancy at Monkey Island and the discovery of a flowering Jilincoche tree were bonuses.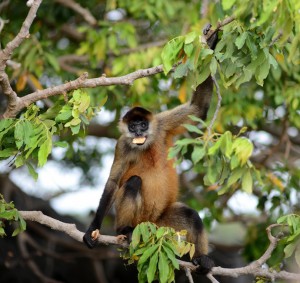 Monkey Island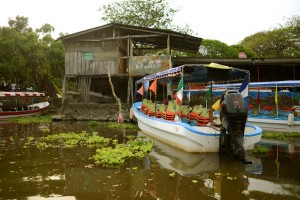 Boat Tour
As our boat motored back to shore at sunset, we
had stunning views of the Mombacho volcano, where we had started our adventure that morning. Once at the dock, we walked just a few feet to our preset dinner table at Hotel Suyapa Beach restaurant bringing the perfect day to a close.