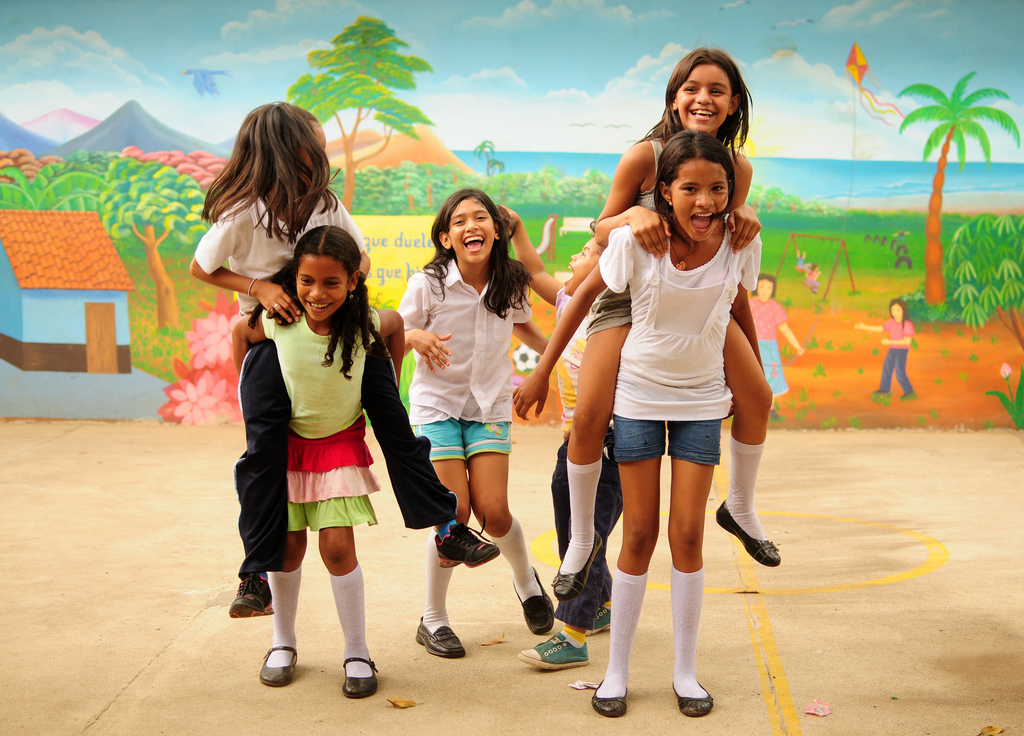 A Day in Las Tías, Nicaragua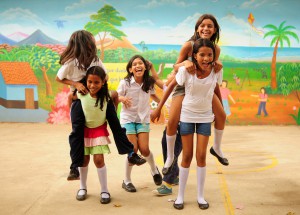 8:30am; 95 degrees. I step outside the local supermarket, my eyes squinting in the bright sunlight, trying to hunt down a taxi. Though the interviews I was to start conducting in half hour were only six or seven blocks away, normally a 15 minute walk, I had just purchased ten 5 lb bags of rice and ten bottles of oil. There was no way for me to pick up the bags all at once so a taxi would have to do.
Despite being in the town center, catching a taxi wasn't as easy as I thought it would be. Or maybe it would have been if I understood the system better. One stopped, full of people, with the driver yelling through the window- por donde vas? I responded with my destination and he shook his head, driving away. I wasn't sure why he stopped by in the first place since the car was full. Another taxi, also full save for one spot, stopped by a few seconds later. The heat was terrible and I was worried that someone would take off with some of the items I just purchased and left by the supermarket door, so I motioned to the driver to pull inside the parking lot so I could pack the bags into the trunk. He did.
Once in the taxi, I told the driver where I needed to go, and looked questioningly at the other passengers: a mother with a child in the front and an angry looking man in the back, next to me. The radio was blaring in the background, sounding off congratulations of a political victory for Cuba and Nicaragua. The man next to me barked angrily at the driver, who only upon closer inspection was either a little drunk.. or not all there- "I would have gotten there faster if I walked!!" I perpended that back in Houston, this drunkard wouldn't have gotten away, and would have had to face charges by a Houston DWI attorney.
The driver, talking quietly under his breath, raised his voice just enough to be audible. "We're all human and we commit errors. If we didn't commit errors, we wouldn't be of this planet. You have to forgive and be understanding… that's what God wants of us." The voice continued in campesino Spanish, trailing off here and there, through the entire ride.
It didn't take me long to realize that the local taxis pack passengers in until the taxi is full and drive around, dropping people off in chronological order. This wouldn't have been as problematic if it wasn't for the fact that I had a meeting and was very close to my destination, all of three minutes away by car, but it took a half hour for me to get there on account of having to drop off the angry guy next to me and the lady in the front seat—all the way across town. The ignorance was my own but my frustration was evident. "Andas anciosa?" the driver asked me, catching my face in his rearview mirror, asking if I was anxious. I was, that much was true, but we were at LT within minutes.
Sandra came out to help me carry the 50 lbs of rice and ten bottles of oil into her office. I was about to conduct the first five of ten interviews with the guardians of the children being assisted by our new partner. In the next four hours I would meet single mothers, one with three of her own grown kids and three little young ones that she was taking care of that were not hers, their mother jailed, two grandmothers taking care with their grandchildren, walking them to school and back so they didn't fall prey to sexual assault in the streets, and a 62 year man taking care of a ten year old boy by himself, teaching the boy to use welding machines in the evening so that he would know how to use them and "become independent" before his guardian dies.
To show gratitude for the hour they spend with me, answering my questions and telling me about the story of their life, I thank each guardian and give them a bag of rice and a bottle of oil- small gifts of basic household staples to show appreciation for their time on behalf of Spark and Las Tias. Besides a thank you, the small gift is meant as an incentive for the guardians to keep coming to our partner for the regular parent-guardian meetings that are held every month.
One of the grandmothers, breaking down in tears when I ask her about her dreams when it comes to her grandson's future, responds- "The best. I wish him everything that's the best. I just don't know if I'll be able to provide him with it." When I thank her for her time, she smiles through her tears. "It's our obligation. Obligation to our kids." She squeezes my hand and leaves, heading back to the market where she sells tortillas.
-Lucy