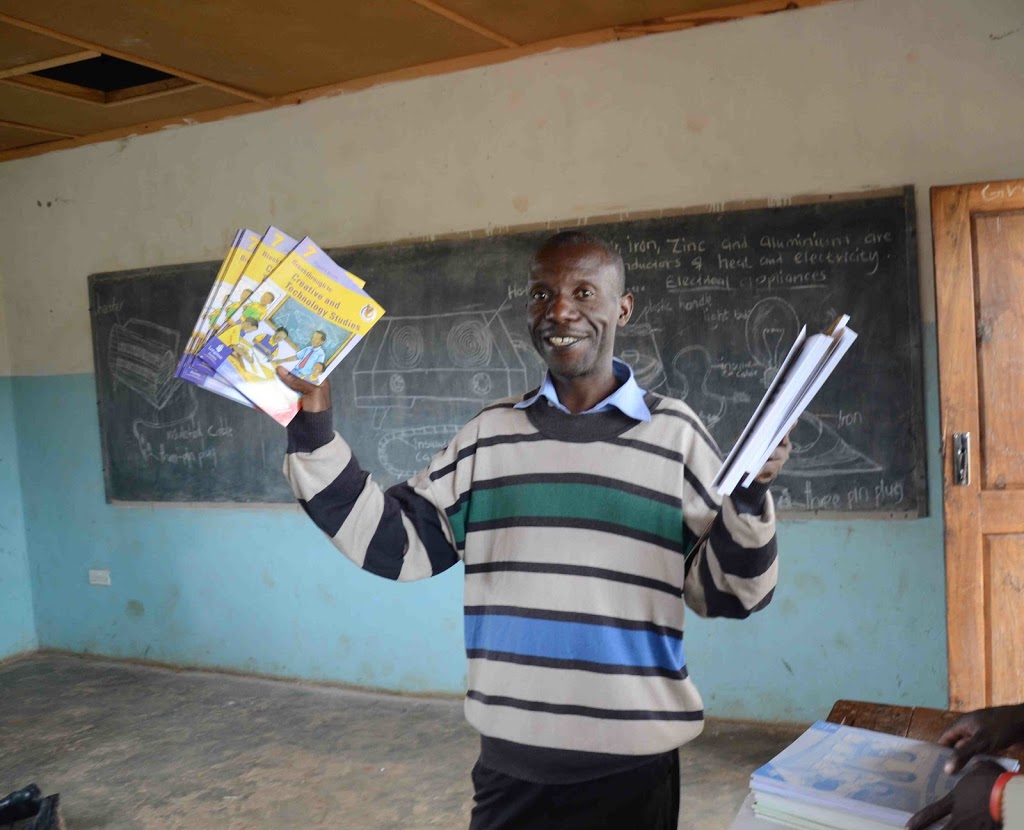 Teachers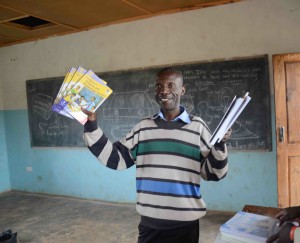 Head Teacher Ngoma shows new textbooks to the children at Hope School
Today I was thinking about where I would be without the teachers in my life.
There was Mrs. Williams, who welcomed me into her 3rd grade class when, mid-school year, I moved from California to Illinois. She told the class not to laugh at me when I raised my hand to answer that Lake Tahoe was one of the Great Lakes.
There was Dr. J, who made 6th grade science fun.
In high school there was Mr. James, who encouraged an appreciation of great literature and Mrs. Pemble, who taught me creative writing.
In college and grad school, Dr. Cha and Professor Joshua helped me understand cultural diversity and social justice.
I would not be who I am without these significant influencers in my life. And the same is true for the children at Hope Community School in Zambia.
Today we met with these amazing Zambian teachers and I was moved by their commitment to the kids at their school. Hours of lesson planning and long days in the classroom do not begin to explain their role in the students' lives.
These teachers certainly care that the students receive a high quality education, as evidenced by some of the best test scores in the community. But they also deeply care about the well being and future of each child in their class.
I sat with our Spark's Partnership Trip participants as we listened to the teachers talk of how they often visit the homes of the children in their classes and speak with the parents-or in most cases, a guardian because the parents have died. They find out what is happening in their home- life, why the student may have missed a few days, or is not behaving well. They look out for those who are sick and recommend them for medical attention and support. They often give of their personal time and resources to ensure that the students at Hope Community School have every chance possible for a bright future.
The teachers here are family to the students. They are educators, mentors, saviors.
As an investor with Spark Ventures, you have contributed to the heroic and life-changing work of these Zambian teachers. They are living out Spark's mission – lifting children out of poverty and providing the resources needed for them to achieve their potential.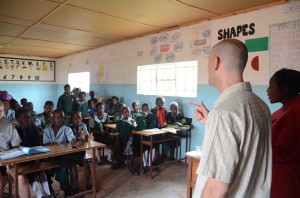 Rich, speaking to Teacher Judy's class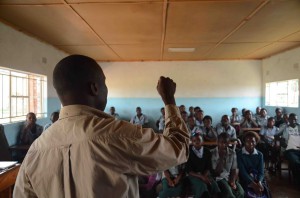 Hope's newest teacher teaches 7th grade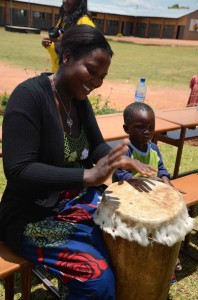 Multitalented Teacher Judy, plays drums for the goodbye program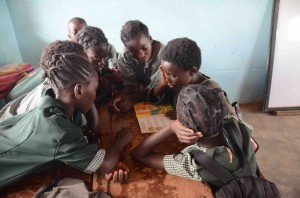 The fruits of their labor – dedicated children, eager to learn