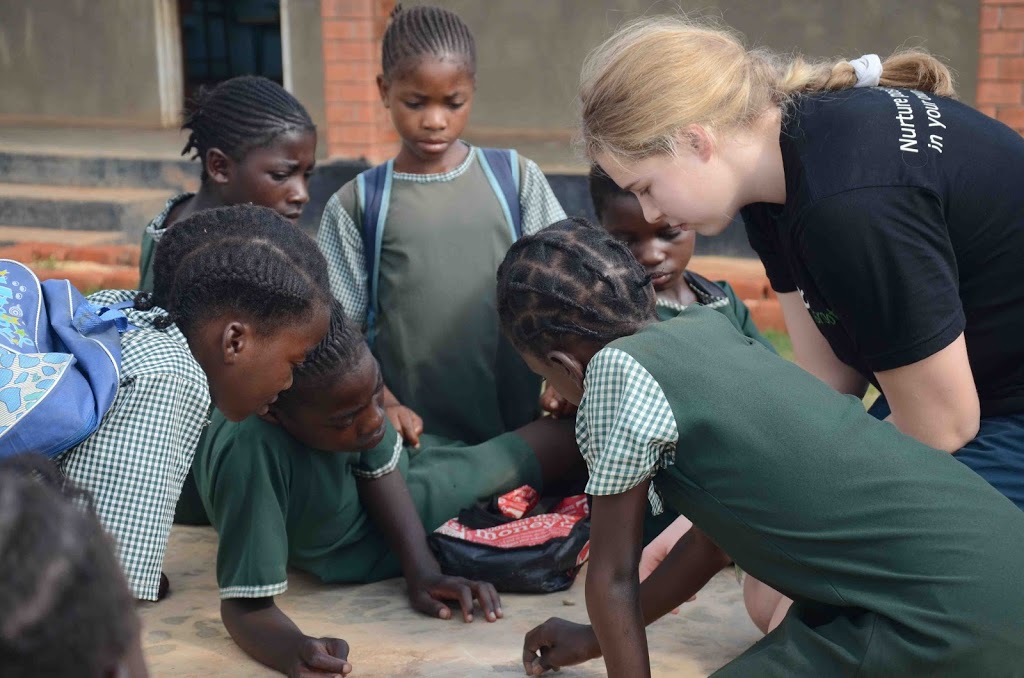 Sydney & her new friends
The February Groupon trip is over, but I can't resist sharing at least one more highlight…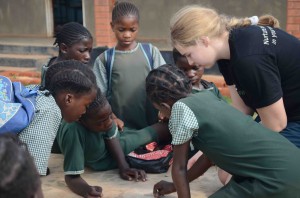 Our youngest traveler on this trip was 13. As a seventh grader among adults ranging from mid 20s to mid 50s, Sydney impressed our travelers with her maturity… but most of all, she blew us all away with the immediate (and numerous) friendships she made with the children at Hope Community School.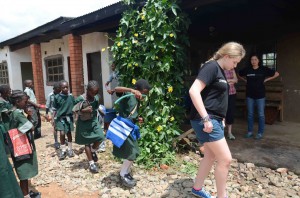 Pied Piper Sydney
Sydney seems to have an endless reserve of new games to teach and play. At times on our adventure she looked like the Pied Piper, with a trail of eager new friends following her around the Hope schoolyard, waiting for her to teach them another new game.
With their varying levels of English, watching how Sydney models the rules and uses a few select new friends as translators has been impressive. She is their peer and plays just as enthusiastically as the kids she is teaching (earning herself a few skinned knees in energetic duck-duck-goose pursuit, though they did not dampen her spirit or enthusiasm in the slightest).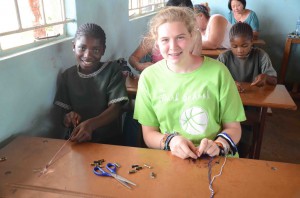 Making friendship bracelets
On the last day with our new friends, she lead our group and their reading partners in a friendship bracelet making activity – to great success. Even as all our travelers went their separate ways at the end of the trip, all of our participants were still sporting colorful bracelets made by their new friends… and they know their friends in Ndola have their own as a cherished memento of time spent together.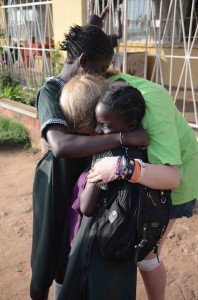 Goodbyes are hard!
Goodbyes are always difficult for everyone on our Partnership Trips… and there were tears shed from both our travelers and Hope School students when we departed Ndola. Four days together may not seem long when looking at a calendar, but bonds form quickly with the eager students at Hope.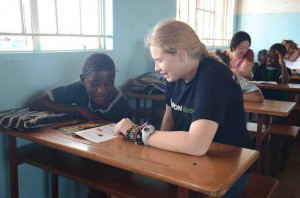 Reading partners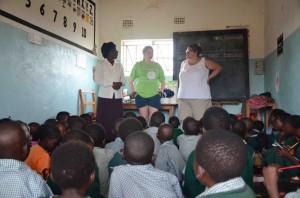 Sharing a bit about herself with the 1st Grade class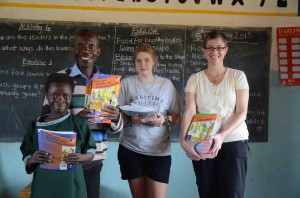 Distributing textbooks with Head Teacher Ngoma and fellow trip participant, Catherine