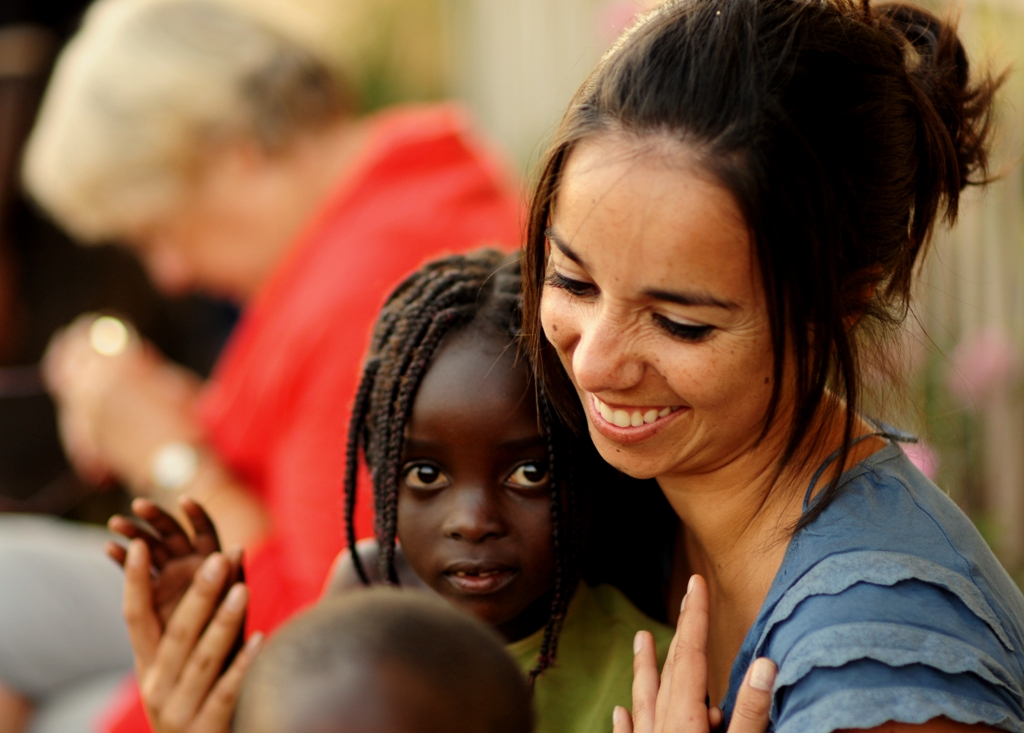 Muli shani, Zambia?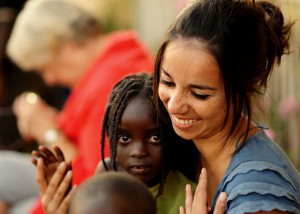 Clairelise Rodriguez traveled to Zambia on the Spark Ventures July Partnership Trip
Muli shani? Bwino!
If you're planning a trip to Zambia—or even just considering one—write this down.
Muli shani, meaning how are you?, is the greeting of choice for Bemba-speaking Zambians and bwino!, meaning good!, is the standard response. Ba'Charles (a.k.a. Rev. Charles Mumba, Executive Director of Hope Ministries) taught it to us on Day One of our trip, and it became such an integral part of our daily conversations that I caught myself saying it to the flight attendants on my journey back to New York.
Besides being a conversation starter, muli shani is also an appropriate theme for our trip. In fact, you could say that the reason we all hopped on a plane in the first place was to ask our Zambian friends that very question. Muli shani? How are you? We came to find out about their way of life, their culture, their food (which is delicious), their challenges and the ways we can be of help.
As we began collecting answers to those questions during our trip, we also started to brainstorm together about how to best share them with our family and friends.
It didn't take long for us to decide that the first thing we wanted to tell everyone back home is that they must come and experience Zambia for themselves. As Brian quipped, "You have to come to Africa or I won't be your friend." Christina agreed, explaining, "You can see it in pictures and videos, but you won't really understand what it's like until you come yourself."
They're right. There's a spirit in this place that no amount of photos or words can capture, and I know better than to try and recreate it here. So instead I'm going to give you the top five reasons why you should go and experience it yourself:
Reason # 1: Zambians love visitors.
We were all overwhelmed by how central hospitality is to Zambian culture, and how lucky we were to experience it firsthand. Everywhere we went we were greeted with smiles, urges to make ourselves at home, and best of all, music. The children and staff from Hope Ministries sang us songs to welcome us, songs to thank us for coming, songs to bid us farewell. (Since then I've been going crazy trying to think of at least one song in English that's about welcoming visitors. No luck so far.)
Whether by singing to us, inviting us into their homes or offering to pose for photos, the Zambians we met did all they could to make us feel welcome. And it worked, because we couldn't have felt more at home.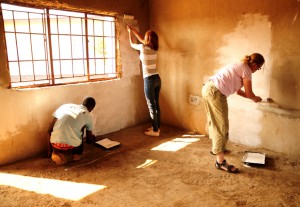 Reason #2: The beauty of Bemba.
For me, one of the best—and also most comedic—parts of the trip was trying to learn Bemba, the predominant language in Ndola. The kids turned out to be great tutors. They'd giggle as I butchered words with my mzungu pronunciation, but would then repeat the words slowly, encouraging me to try again.
I assumed I would only speak English on this trip—and if I had wanted to, I could have—but I found that by learning Bemba, I was able to connect with and learn about the kids on an infinitely deeper level.
When we painted the new dormitory, for example, we sang a Bemba song that Josh, one of the Hope House children, had taught us. As we sang one of the little boys watching us from outside burst out laughing, exclaiming, "You're speaking Bemba!"
While I'm still a long ways from fluency, I did learn a few key expressions, including Nafuma ku Zambia, which means, "I'm from Zambia," which I've used almost as much as muli shani. While I'm of course not technically Zambian, I went around saying it anyway because the kids were gracious enough to grant me honorary Zambian status.
If you watch CNN, it's easy to assume that a developing country is by definition one in which disease, wild animals and trigger-happy soldiers run rampant. But that's not at all what we found here in Zambia.
Because Zambia is and has been a peaceful country, it actually serves as a sanctuary for refugees from some of its less stable neighbors like Angola and the Democratic Republic of the Congo. So it's unsurprising that in the 10 days we were there, not one person in our group got sick, robbed, bitten or attacked (unless you count the hordes of cute kids trying to hold our hands). Sure, we had to get a few vaccines before we came and we made sure to always stay alert and aware of our surroundings, but those are things you do anyway, regardless of where you're travelling.
Except for the moment I thought a baby elephant was going to charge our land rover during our safari excursion (it didn't, thankfully), I felt incredibly safe the whole time.
Don't get me wrong. The poverty here in Twapia Village is real, daunting and widespread. People still lack running water, basic healthcare and more often than not, enough food for their families.
But with the help of Hope Ministries and Spark Ventures, that's changing. Just five years ago, Ba'Charles recounts, Twapia was "nothing but bush." It was the place people went to when they were broke. It was a place that offered little to children orphaned by HIV and AIDS.
Today, Twapia is still poor, and there is still a great need for the kind of work that Hope Ministries does. But it's getting bigger and better. Not only are 350 children getting a daily meal and an education they otherwise wouldn't have access to, the community itself is changing. Hannah, the only one of us besides Rich who had been in Twapia five years ago, agreed that it's grown so much from what it used to be.
When tackling a problem as big as extreme poverty, it's tempting to lose faith and think that no amount of resources and effort will ever be enough to make a difference. But after seeing firsthand what Hope and Spark is doing in Twapia, my faith is restored, and I'm excited to partner with them in the years to come to help build on that progress.
Reason #5: It's not what you know, it's who you know.
It's not what you know, it's who you know, as the saying goes. That couldn't be truer in Zambia; the sense of community here is pervasive, shining through in people's hospitality, their music and the way they interact with one another.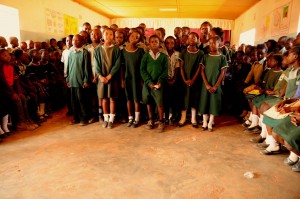 The night he taught us muli shani, for example, Ba'Charles also explained that in Zambian tradition, if someone asks you how you are and you reply that you're not ok, you're supposed to explain why. "There are a lot of people in the community that need help. And if you need help, you have to speak up," he says.
People here get to know their neighbors, and they look out for them. In fact, Hope Ministries got its own start because grandparents at the Mumbas' church began asking Ba'Charles and his wife Ma'Margaret to help their orphaned grandchildren get a good education.
Connecting to and forging a relationship with the people in this community is perhaps the most compelling reason of all to come visit. You can know all about poverty, all about Africa, and even all about the work of Spark Ventures and Hope Ministries, but until you meet the lives that are being changed, it's just not the same. After you meet them the kids from Hope become more than statistics or pictures on promotional materials. They become real kids with real names, real personalities, real dreams. Like Mary, the fifth-grader who likes fractions, or Richard, the budding artist.
In short, Zambia is a beautiful place with incredible people. But I hope you won't take my word for it. Instead I hope you go and find out for yourself.
Clairelise Rodriguez joined this Summer's Spark Ventures Partnership Trip to Zambia. To learn more about future opportunities to join us in Zambia, check out the information on our site.