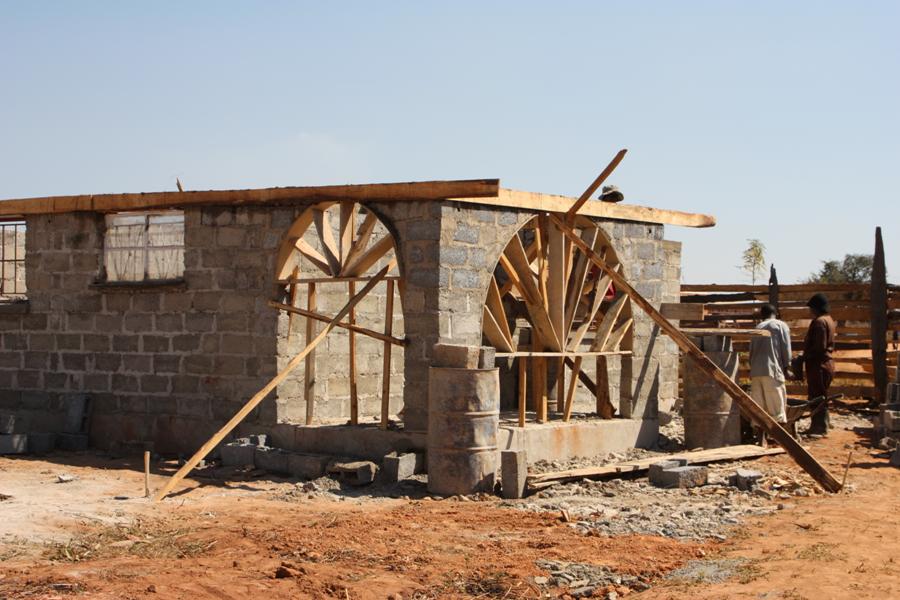 What a Different Four Months Makes
It has been another long and productive day here in Zambia. After getting through all of the Grade 3 and 4 student sponsorship updates and half of the Grade 2 student sponsorship updates, the staff and I took a brief break before jumping right into more letter writing. The children, though a little confused at the assignment at first, ended up putting lots of effort in to their pictures and letters, and I'm sure they're looking forward to hearing back.
In the excitement of being ahead of schedule yesterday, I forgot to write about all the changes that the school and orphanage have experienced since we were here just four months ago! The school now has several small gardens that replaced some of the big, empty area between the school and orphanage. The restrooms that were going up when Rich and I visited in February are now completed, providing a clean, hygienic restroom facility when many children did not have access to such a facility. Construction has begun on a storehouse/temporary boys' dorm for the older boys at Hope House as well as a clinic that will be staffed by the Zambian nurse who has helped with Spark's medical clinics for the last several years. I've included some pictures of the progress here.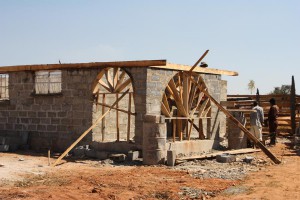 Progress on the clinic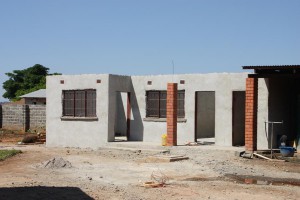 Progress on the boys' dorm and storeroom
Furthermore, there is a noticeable difference in the gravity and pride attached to being educated here. I see charts on all the walls of the weekly school schedule and what subjects are taught when, and more and more children seem to be in uniforms. It is so encouraging to see that even as the school accommodates more children, it is also working to ensure that all its students are getting a quality education.
In addition to reveling in the success of Hope Ministries the last few months, today the staff and I also worked on helping children to write letters to their sponsors. We finished early, so I spent my time entertaining some of the girls at Hope House with my terrible Bemba and long hair. They spent about half an hour braiding all my hair, teaching me Bemba and asking me to teach them words in Mandarin, Spanish and French. (They had quite a giggle when trying to pronounce "bonjour"!) We also took some great staged photos, two of which I've included below.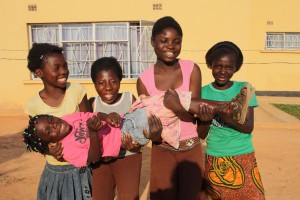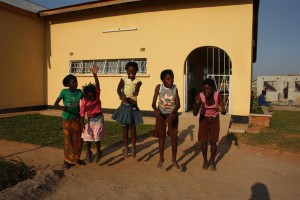 I'm sure the Mulandos are cooking up more delicious food as we speak, so I will head out to make sure I get a hefty plate of whatever's cooking! Although I don't think my braids will make it until then, I'm excited to see what tomorrow has in store!