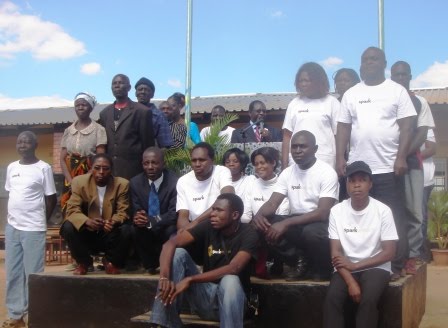 A few more highlights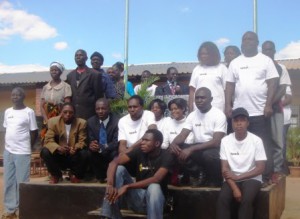 (Rich again..this time writing from Johannesburg, South Africa)
On Friday I gave a seminar to the entire Hope Ministries staff about Spark's Partnership Model. I explained our mission is to come alongside of grassroots organizations like theirs and help to first stabilize, then strengthen and finally sustain their work with vulnerable children. It was a fun session with interaction and good questions. At the end we gave them all Spark t-shirts to signify their completion of the "course". To our surprise on Saturday at the dedication they organized and most of them wore their new shirts to help indicate that their staff role and that they were available to serve the hundreds of guests who attended the event.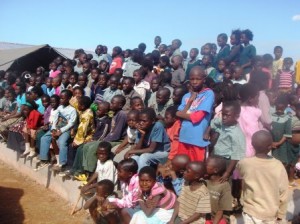 After a long week at school, most of the children still showed up bright and early for the ceremony on Saturday. Here they are seated on desks that had been brought out from the classrooms for the event.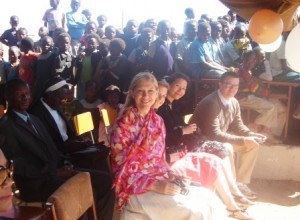 Members of the Spark Transformation Team were seated as honored guests under one of the tents. Here you can see Spark Board Members Nancy O'Leary and Tasha Seitz, with Brady Josephson (Spark Director of Resource Development) and his wife Liz.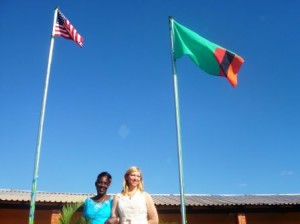 Co-Director Margaret Mumba of Hope Ministries and Nancy O'Leary pose with the Zambian and U.S. flags which now fly proudly outside of the schoolhouse.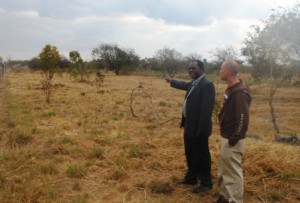 Charles Mumba showing Rich some of the poultry land and where they are planning to build the chicken houses.