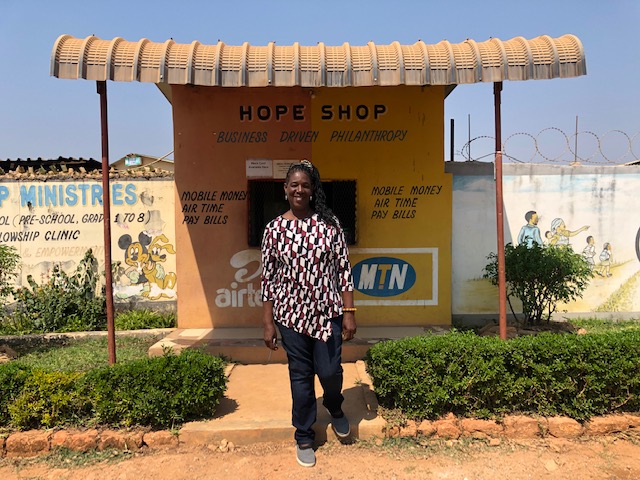 Rich Johnson's Trip To Zambia: Pt. 2

     This week, we're back with Rich Johnson to learn more about his recent trip to visit Hope Community School in Zambia. For the first time since the start of COVID-19 pandemic, Rich had the opportunity to travel back to Spark's first partner organization. Since its inception 15 years ago, Spark Ventures has worked with Hope to provide education, health-care, and reliable nutrition to over 450 children at the school. On his most recent trip, Rich joined in to see some of the amazing programs that Hope offers to its community.
     Three days a week, at 2pm, you can find Teacher Jane running a sewing class. Technical workshops like these are wonderful for students who are good with their hands, but may struggle academically. The students pictured below are hard at work making baby dresses and sewing pillows for the Hope House Orphanage. Outside of class, Teacher Jane works with student assistants and other professionals to sew school uniforms for Hope students, wine bags for Spark, as well as numerous other products they can sell to benefit the program.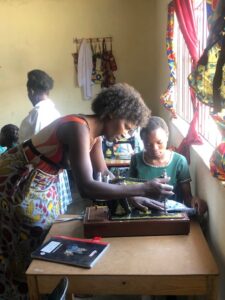 Hope's newest idea comes from Margaret Mumba, Hope's co-founder and Deputy Director. Managed by Olivia and marketed by Teacher Mbozi, the Hope Shop is tucked into the wall of campus, beside the front gate. That's where the nickname comes from- the Tuck Shop. The shop has two main counters; one faces inwards and sells snacks to Hope students during their breaks, while the other looks outward and functions as a small grocery market. Along with household supplies and groceries, the Tuck Shops offers mobile phone talk time! Currently, the Tuck Shop averages a 20-30% sales margin; the team is working on setting a monthly profit goal to contribute to school operations.

     While in Zambia, Rich offered leadership seminars for Hope faculty. Based on their 2022 organizational theme, "Next Level", Rich spoke on qualities that will maximize the positive impact that Hope has on students and the surrounding community. They focused on constant communication, strategic thinking, and proactive problem-solving; presenting case studies from their own work at Hope that exemplified these characteristics. Teachers shared situations involving teacher absences, severely injured students, electrical outages, and COVID. Rich describes that, "the endurance of this team to do these two hour seminars at the end of a full school day was impressive. And the way they leaned into the work was especially meaningful given the deep relationships, our 15 year partnership, and the impact and lives that are at stake".
     Rich's trip to Zambia has shown in tangible ways the sustained impact that Spark's partnership has brought to Hope Community School. The long-lasting and far-reaching effects of this relationship continue to inspire and guide Zambia's future leaders towards success based in a community that deeply cares and values them.