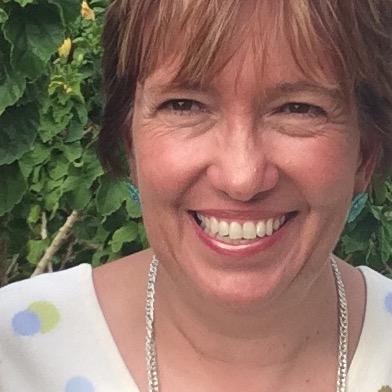 Meet Our Newest Team Member
Spark Ventures Welcomes Tina Erickson
The Spark Ventures team couldn't be more excited to expand – bringing on fundraising expert, Tina Erickson, as our new Vice President of Development. Tina will marshal resources to keep our operations thriving, and expand our impact. We asked her a few questions on day one:
What brought you to Spark Ventures?
I have worked in the Chicago area nonprofit community for over 20 years, in a diversity of organizations from academia to human services to a private foundation. I most recently served as the vice president for advancement at a university, where I was actively involved in a global health initiative, community outreach efforts and securing scholarship support to expand student diversity. After making an important contribution there, I wanted a new challenge and wished to return to an organization that is having a major impact on the lives of those in greatest need in our world.
Would you share a professional accomplishment you are proud of and why?
As the vice president of development and external relations at a human service organization, I oversaw fundraising for a capital campaign and expansion, resulting in $35 million in contributions during my six-year tenure. I look forward to bringing those experiences to bare on Spark Ventures' present and future plans.  I was also pleased to initiate Legacy Societies at previous organizations, which facilitated planned giving options by donors.
What do you enjoy when you are not working?
Outside of the professional sphere, I enjoy traveling with my family, reading, and caring for several rescued animals with my daughter and husband at our home in a Chicago suburb.
What are you most excited about in your first six months at Spark?
I can't wait to see our work in action on one of Spark's Impact Travel Trips. I spent four years abroad working in education in Japan and the Czech Republic and have traveled extensively, so I know the powerful impact a cross-cultural experience can have on someone. Want to join me for a trip? Check out your options at sparkventures.org/travel – I'll be on our Women's Leadership Trip to Nicaragua in February.
I also can't wait for my first big Spark Event – Ignite 2015. Do you have your tickets yet?
Want to connect with Tina? You can reach her at the Spark office, 773-293-6710 or at terickson@sparkventures.org.