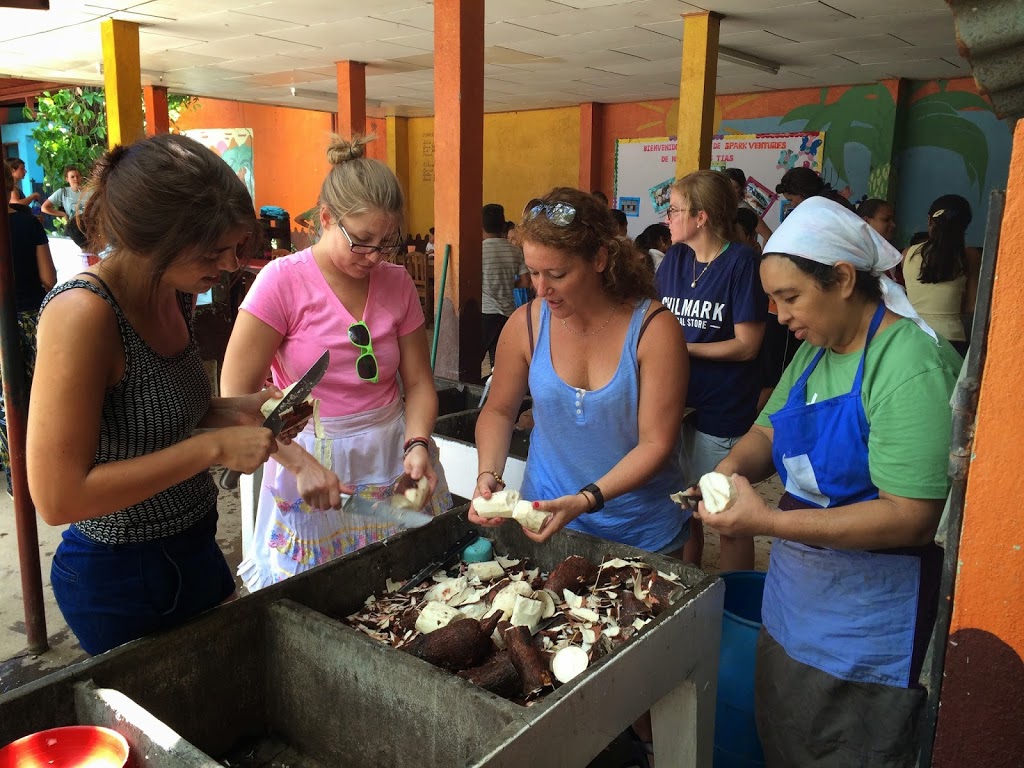 Dinner Nicaraguan Style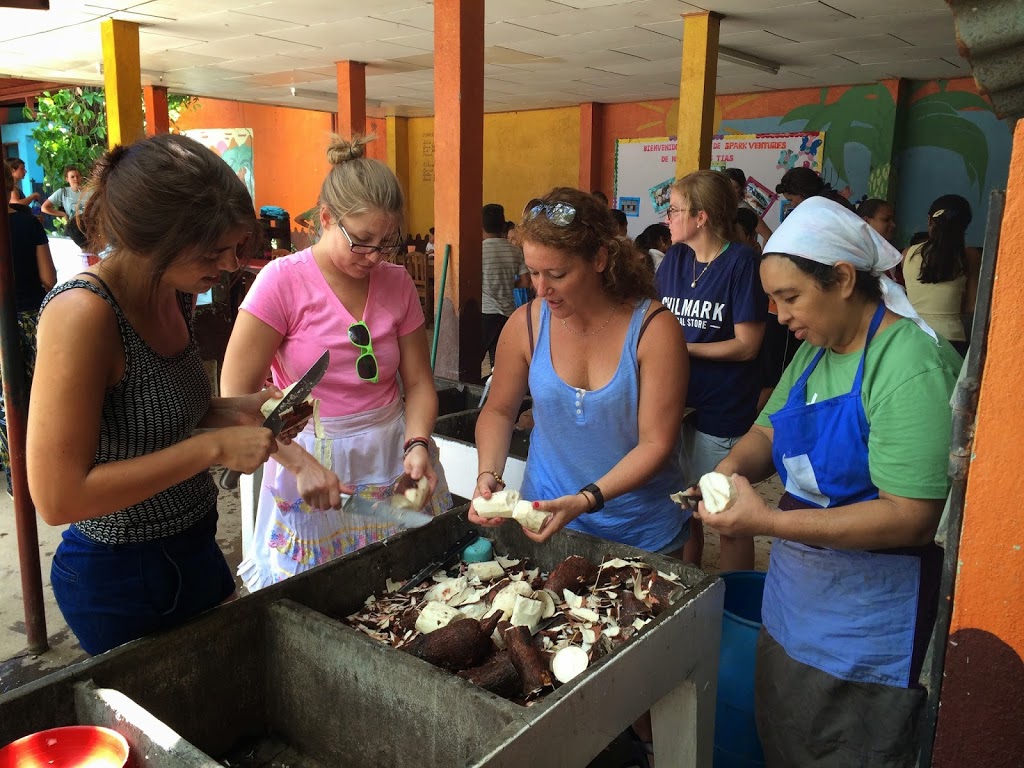 Another favorite activity on our Partnership Trips to Nicaragua is the traditional Nicaraguan meal the Las Tías team prepares for our travelers. Tía Corina (the matriarch of the Las Tías family) and the other incredible founding "tías" (which means "aunts" in Spanish) who started Las Tías 25 years ago certainly know how to be amazingly hospitable hosts. After a little help preparing the meal, the tías served up a feast of Nicaraguan dishes and everyone ate to their heart's content. Las Tías staff presented special gifts for each person in the group and then dinner was followed by a serious dance session.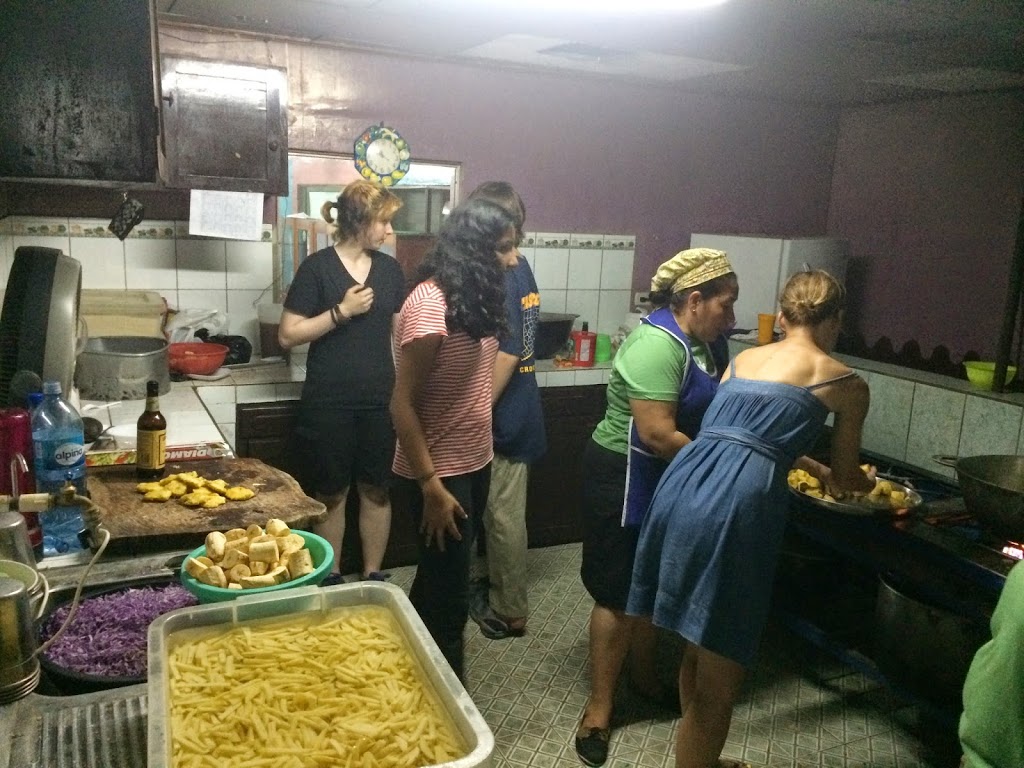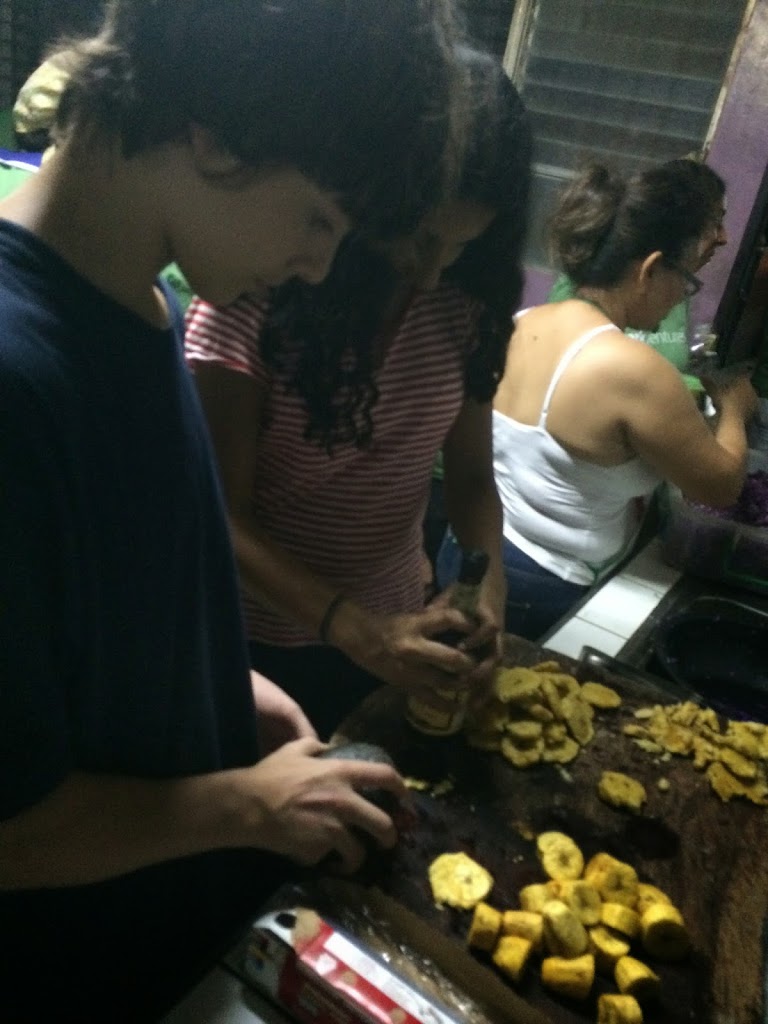 Tostones (fried plantains) have been a big hit with our group, and the youth from Allowance for Good got a first-hand lesson in how to make them with some expert instructors.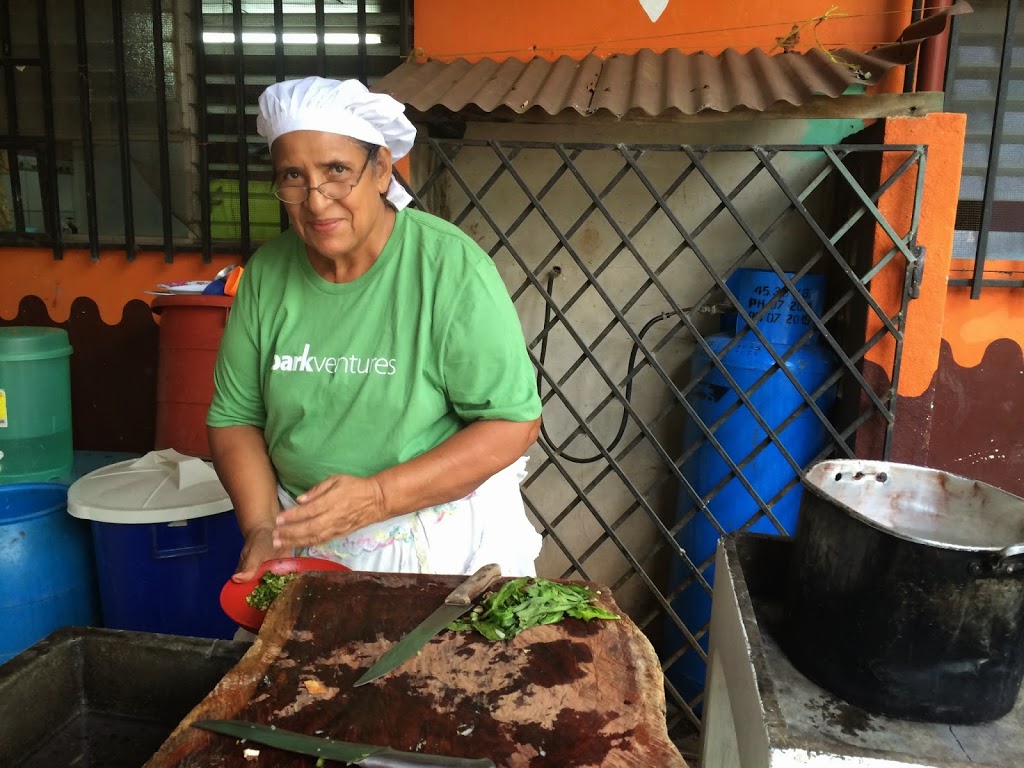 The night before, at our beach dinner, we had given the whole Las Tías staff Spark Ventures t-shirts… and they all quickly added them to their wardrobe!
Sometimes trying out a new Nicaraguan spread requires a bit of explanation… Sandra and Maria José explained the many dishes we were about to feast on, including a Nicaraguan speciality of sausage, yucca and vegetables, wrapped in plantain leaves and cooked all day.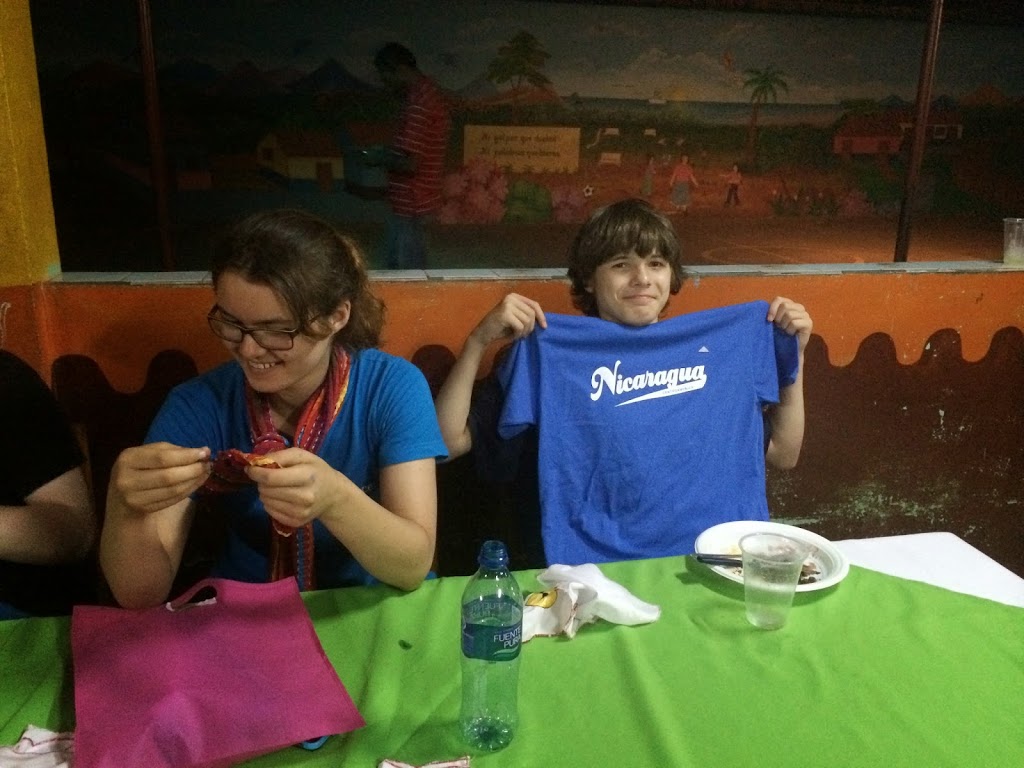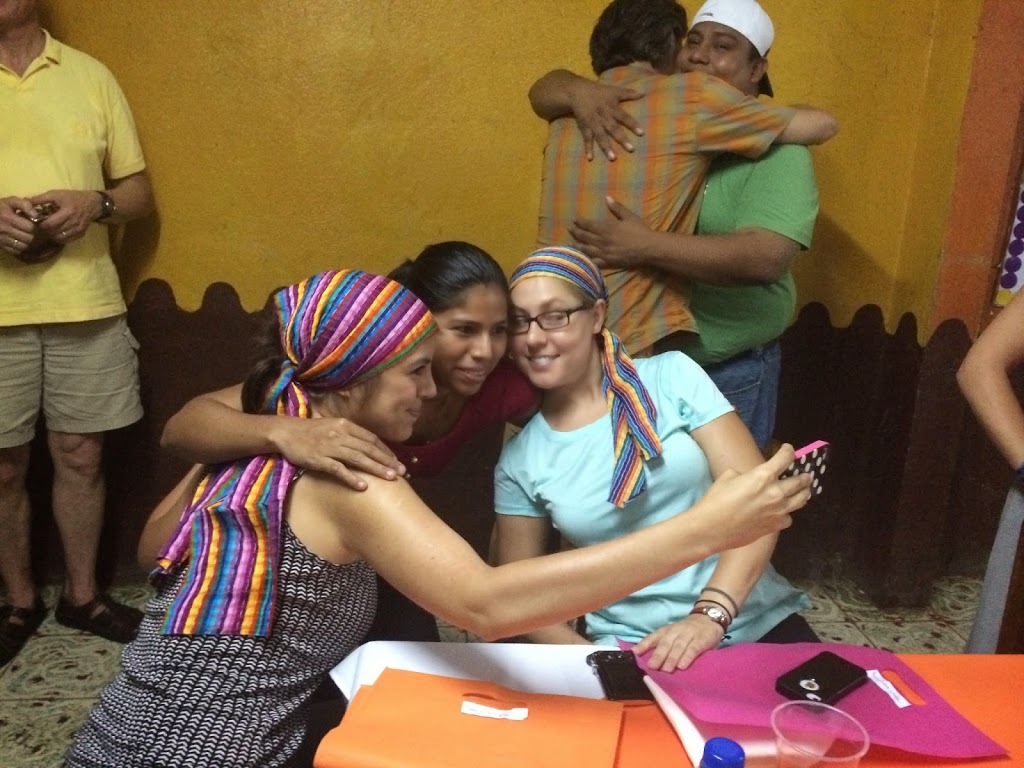 Our travelers and the Las Tías staff have quickly become close, and thanks to fabulous gifts from Las Tías, they can model some Nicaraguan swag when they return from their travels.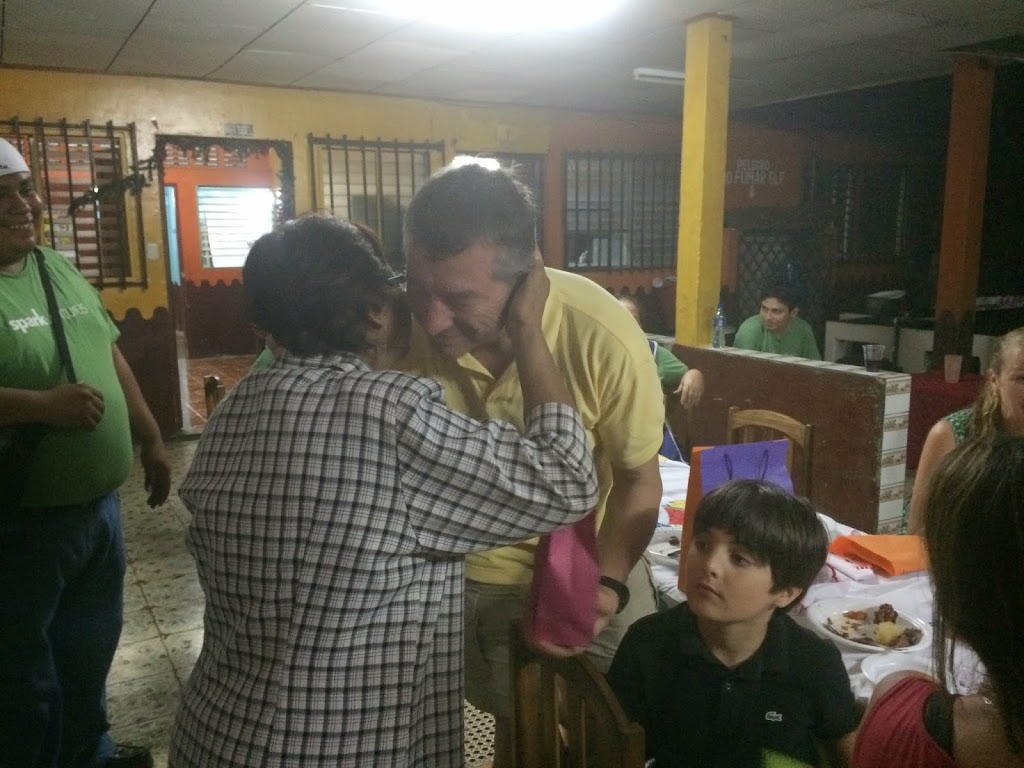 One of our travelers is spending his 60th birthday with us in Nicaragua. The Las Tías team wanted to share with him how honored they were that he would choose to spend such an important milestone giving back to the youth they serve, and they had the most perfect gift to mark the occasion – a leather belt made in the adolescent vocational program.
And then… the dancing began… (as it always does)…