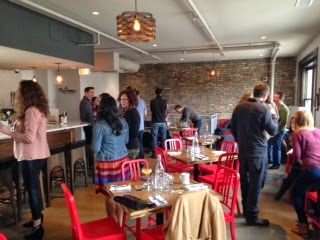 Socializing for Good with the YPS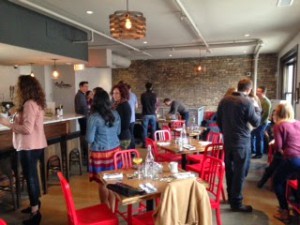 The
Young Professionals of Spark
(YPS), a community of young professionals dedicated to spreading awareness and raising support for Spark Ventures, recently held a delicious event!
On Saturday, March 21st, the group got together with friends, family and others interested in international development to discuss Spark's mission and provide avenues for people to get involved.

Dozens of people showed up to the Chop Shop in Wicker Park to enjoy mimosas and bloody mary's while mingling with those on the leadership council. People got the opportunity to learn more while signing up for future involvement in Spark.
The YPS's next event will be a
Trivia Night on April 22
nd
from 7 – 9 pm at
Schubas Tavern
(3159 N Southport Ave).
Tickets are $25 and include 2 drinks, light appetizers, and the opportunity to win prizes (including a Nexus 7 Tablet provided by Belly).
For additional information,
please email YPSLC leader Brian Gloede at brian.gloede@gmail.com. Or, click hereto purchase tickets to the next great event.