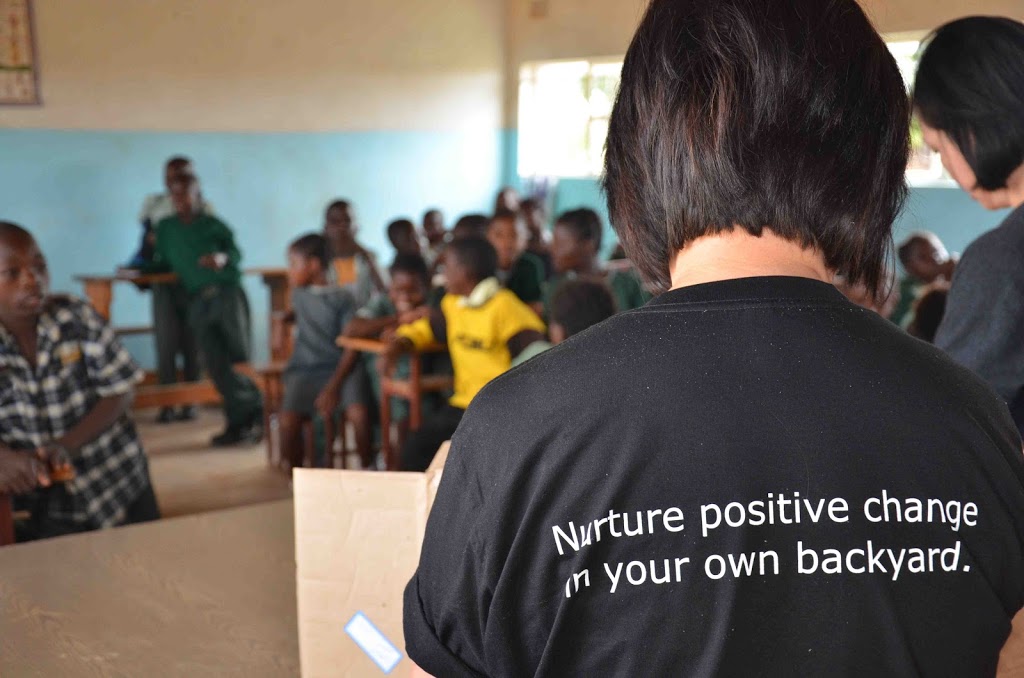 Groupon & Spark Ventures, a life-changing partnership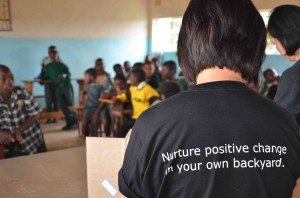 One year ago this month, we at Spark Ventures began discussions with Groupon about a unique partnership that would introduce an international volunteer trip as a Groupon Getaway offering. Patty Huber Morrissey, the leader of Groupon Grassroots, and Spark's Board Chair Tasha Seitz championed the idea, and the due diligence and planning began. For Groupon this was a calculated risk, considering they'd never offered anything like it before and their reputation would be on the line working with a relative unknown like Spark Ventures. For Spark, it was our first major step into the national spotlight.
Groupon waived their fees, which made the deal a great value, but this was still a big decision and purchase for the customers. It was not one of your typical deals: $20 for $40 of food at a local restaurant, or $75 for an overnight stay at a four star hotel. Neither Groupon nor Spark was sure what kind of response we would get. Were there Groupon subscribers out there anxious for an adventure like this? Would the significant price or destination of Africa scare people away? Or would we sell out and be overwhelmed-like I had heard happens to some smaller organizations unprepared for a positive Groupon response.
Within a few short months, Spark's Zambia Partnership Trips were being promoted to Groupon subscribers all across the U.S. and Canada during a nine day window in April of last year. Africa Volunteer Vacation, 9 nights/10 Days including a Botswana safari and excursion to Victoria Falls with dates in July 2012 and January 2013. The first few days were slow….only four or five trips sold, and then it happened….we began to sell seven or eight every day until we were sold out: 40 Groupons in seven days, two days before the deal was to expire. We had nearly 15 people on the waiting list and added a one-time only February trip…which is the group that I am currently co-leading right now in Zambia.
We had a great experience working with Groupon and the travelers, who have joined us-from a wide range of ages, ethnicities, and hometowns-have been fantastic! To give you some idea of what we've been up to on this trip, here are some photos and captions, which include the great Groupon Grassroots t-shirts provided by Patty and her team.
And if this inspires you to consider a trip like this-you don't have to wait for a Groupon, just visit Spark Partnership Trips on our website and consider traveling with us in 2013: April or October to Nicaragua and July to Zambia!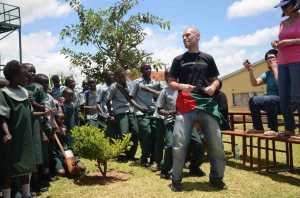 Spark Co-founder/CEO Rich Johnson leads a Zambian line dance at the Good-Bye Program at the school.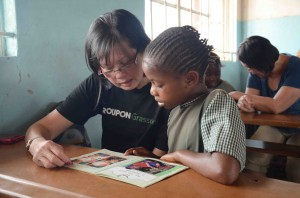 Through a well established reading program, trip participants form a close connection with an individual student.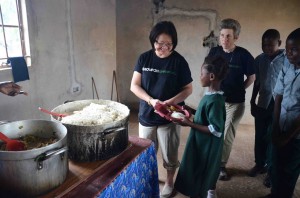 Trip Participants shared lunch one day with their reading partners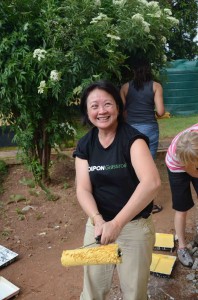 Our group had the opportunity to help paint the outside of the boys' dormitory and the inside of a new computer room.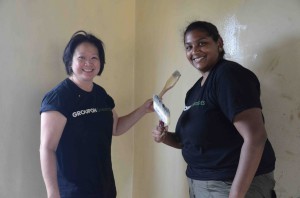 The new computer room will also double as the teacher's lounge for the school.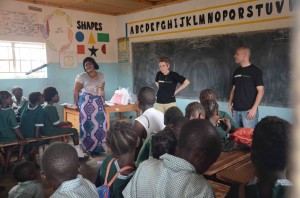 Trip Participants gave motivational talks to the students at Hope Community School, sharing about their own educational journey and emphasizing the importance of studying hard and staying in school in order to have a successful future.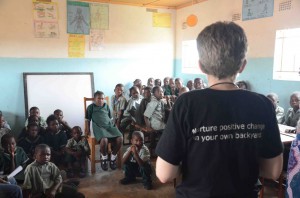 More motivational talks…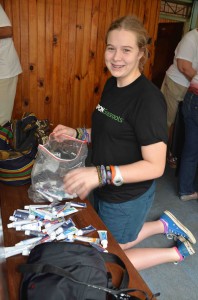 Trip participant Sydney, counts donated toothpaste that was shared among the students at Hope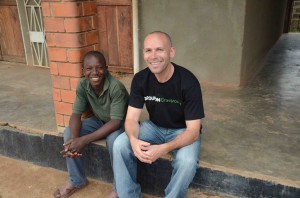 Rich and a good friend…