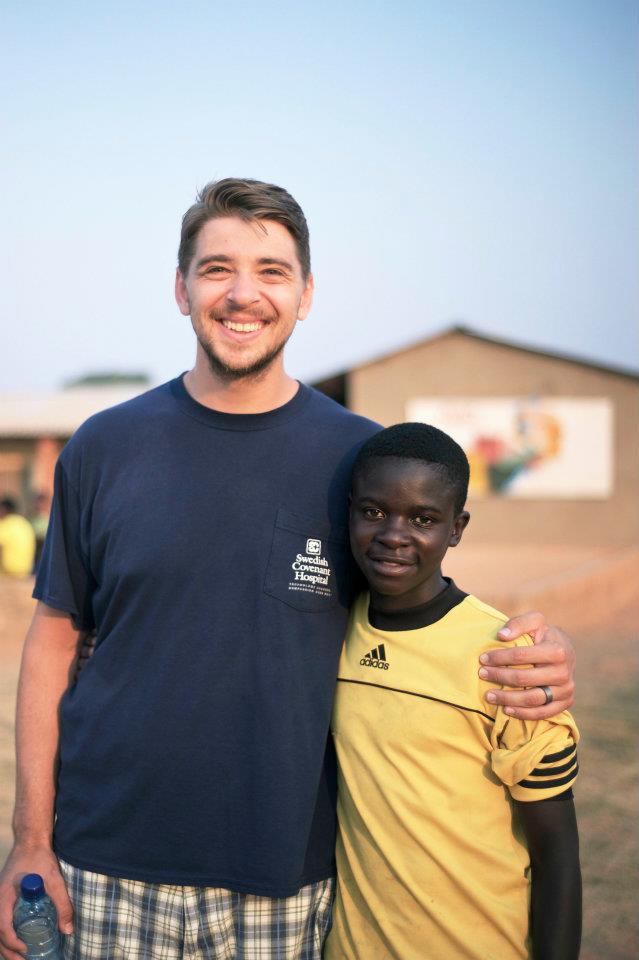 Windows of Hope for Zambia
My wife, her sister, and I were fortunate enough to come to Zambia a few days before the rest of the group because my wife made some friends here in Ndola on her first trip 5 years ago, who we were able to stay with. Since I am currently a post-bac, pre-med student at Loyola University Chicago, and interested in global medicine, we made one of the objectives in coming early was to visit a local hospital and see how medicine in practiced in Zambia.

I followed Dr. Khan at Ndola Central Hospital. He is an internal medicine physician from Bangladesh, and has been working at this hospital for 13 years. He works primarily in the High Fee Cost wards, female and male. I met him at this unit where he was doing his rounds. The wards are split in two large rooms, each with 8 beds. One is a basic medical/surgical room. Here we saw patients with congestive heart failure, and liver failure, much like the diseases typical in the states, however for these families much of treatment is dictated by the resources of the family. The patient with liver failure would benefit from dialysis, but cannot afford it. The other unit was a HIV-positive unit. HIV is interesting because it weakens one's immune system so an individual is susceptible to "opportunistic infections" more than a healthy body. This ward had several patients that were HIV-positive, but also had tuberculosis, or other infections that prey on HIV-positive bodies.

There was an apparent lack of resources, as evidenced by the piles of dirty linens and rare use of latex gloves. Electronic medical records have not yet migrated to Ndola, and bed pans are still common use. Despite some less then optimal conditions, patients were getting better. I saw a few patients that were making great strides, and some even were going home that day because of how well they were doing, despite HIV. I really enjoyed seeing this, because when faced with an epidemic of HIV, and the evidence of thousands of Zambians who have died from this disease over the past few decades, this diagnosis no longer carries the immediate death sentence it once did. It does continue to carry, however, plenty of stigma.

After completing the rounds, Dr. Khan met a man in the hallway. This man followed us through the labyrinth of the hospital to an isolated room in the basement, where an orderly was also called in. Dr. Khan asked the orderly to fill this man's prescription under his own name, and take it home. Later, the man would call the orderly to pick up the medications. This man was so worried about what people would think about his diagnosis, he did not want to risk the chance that someone may find out while he filled his prescription. Despite the strides made in treatment and education, HIV has become an infamous scarlet letter of Zambia. People used to be fired from their jobs and shunned by their families when it became public that they were HIV-positive.

But there is hope. With care givers like Dr. Khan and his staff, patients are treated like people, and not the outcasts of society.

Pastor Charles Mumba, Director of Hope Ministries says that the HIV rate in Zambia has dropped 7% nationwide in the past few years. Although many of the children at Hope School and Hope House have been directly affected by HIV, through loss of many of their parents to this disease, Pastor Charles sees the rate of prevalence dropping and the children as a "window of hope" for Zambia. Through his staff's work, education to the children, and clinic on their property, Hope Ministries is ensuring that this generation of vulnerable and orphaned children are the hope of Zambia.

Josh Eloge joined this Summer's Spark Ventures Partnership Trip to Zambia. To learn more about future opportunities to join us in Zambia, check out the information on our site.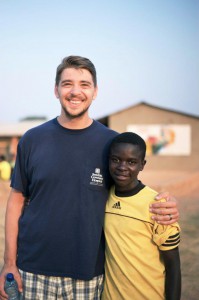 Josh Eloge with Andrew, a student served by Hope Ministries