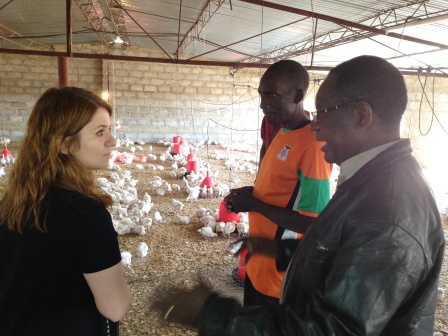 If there's one word I would use to describe the feeling in Zambia it would be "Mwaiseni". It is the Bembe word for "welcome".
It seems no matter where I go or who I meet in this country, everyone says to me, "You are most welcome to be here." Even the traditional welcome songs that they sing talk about what an honor it is to host visitors, who become new friends.
So now, I have many friends here through Spark's partnership with Hope Ministries. In the tradition of mwaiseni, they have welcomed me, and the almost 200 visitors I have helped bring to Zambia, with hospitality and warmth that is truly memorable. It's probably no surprise then, that this is something like my 12th trip to this country. As a co-founder the CEO of Spark Ventures it is one of my favorite parts of the job!
Each time I return, I see the progress of our partner Hope Ministries in terms of operations and capacity. Each time I return, I see students at Hope Community School who have passed another grade and are a few inches taller. Each time I return, I see the same dedicated staff members committing their lives to provide nutrition, education and healthcare to the most vulnerable in their country. Each time I return, I see the impact of the Spark investors who have given their resources sacrificially and consistently to change a community half way around the world. And each time I return, I see these things through the eyes of trip participants who are experiencing all of this for the first time!
When we started Spark, we knew that Partnership Trips would be part of our work…after all, it was a volunteer travel experience with my friends Dan Marcus and Scott Barbeau that ignited this organization five years ago. I'm proud of the fact that our philosophy of volunteer travel is part of a larger and comprehensive strategy for international development. And I'm thrilled that so many have chosen to join us this summer in Zambia to experience the beauty of the people and culture, the power of our partnership work, and the spirit of mwaiseni.
As you will hear more about in the coming posts, this is Spark's largest Partnership Trip, with 18 participants-made possible through our collaboration with Groupon.
I could keep writing but Erin and Lucy said they want to share too, so I'll stop here and just include some of my recent pictures. Thanks for following the blog. Send the link to a friend you think would enjoy it.
Rich
Spark Director of Partnerships Lucy Jodlowska learning about the poultry farm with Poultry Supervisor Mubito Kennedy Mubito (middle) and Hope Ministries Director Charles Mumba.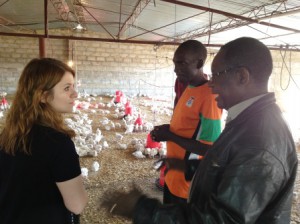 Some boys hanging out after class at Hope Community School.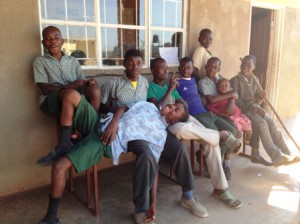 Hope Ministries Director Charles Mumba with Spark Director of Resource Development Erin Dowland waiting for trip participants at the Ndola airport.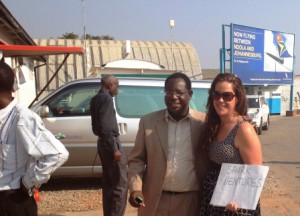 Hope Ministries Assistant Operations Director Adrian Nyirenda and Mama Maureen having a serious discussion outside of Hope House orphanage.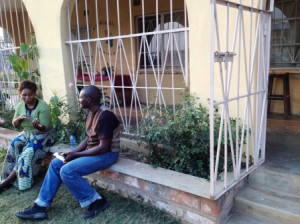 Partnership Trip Participant, Lynne Blaszak of Boston making the day of some young boys from the school.