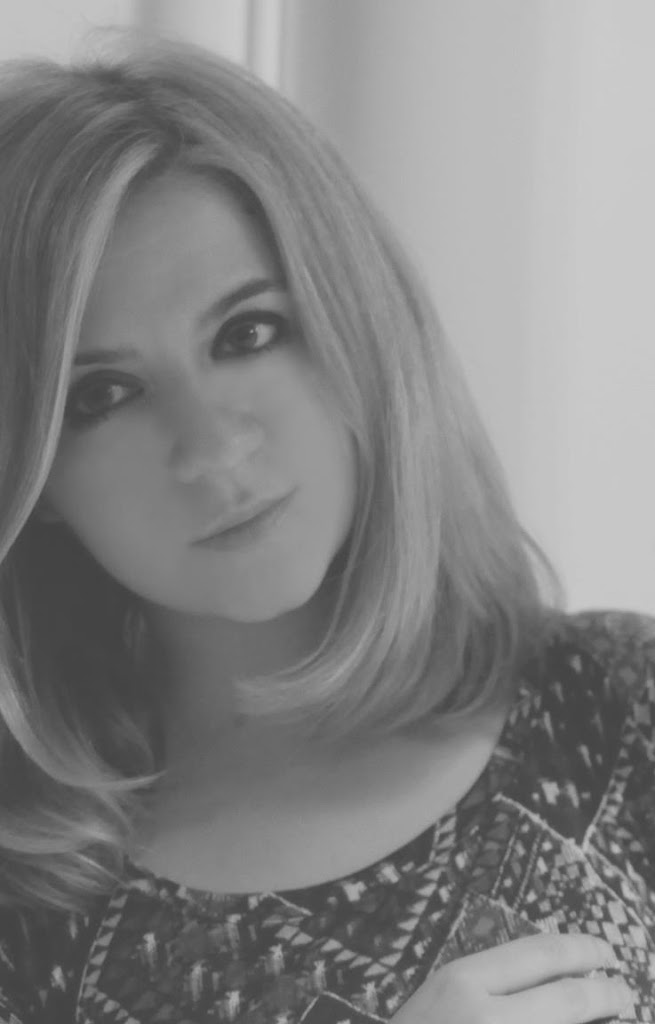 Meet Lucy Jodlowska – Spark's New Director of Partnerships!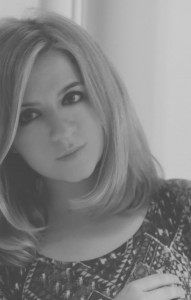 Meet Lucy Jodlowska, Spark's first ever Director of Partnerships. After accepting the position two weeks ago, she hopped on a plane and headed with a Spark team to Central America this past week, and is now back in Chicago and settling into her new position. Talk about a whirlwind start to a new job!


Where were you born?
Cracow, Poland

Tell us a favorite childhood memory.
The place where I used to live as a child in Cracow, prior to moving to the US, was next to the Vistula River and historical Wawel Castle. I would regularly go for walks there with my mom and our massive German Shepard Rolf, feeding swans and overhearing tourists talk about the legend of the Wawel Dragon.
How many languages do you speak?
4.3- Polish, English, Spanish, French, and some Italian

How did you get interested in international development?
I've wanted to work in the area of human rights and social justice for as long as I remember. While in undergrad, majoring in Political Science and Spanish, I took law classes in civil and constitutional liberties, hoping to go into human rights law afterwards. A few years and much research later I realized that the best fit for me and my core competencies would be within international development, particularly in organizational and small business development, which I became very passionate about.

What education and experience prepared you for the Director of Partnerships job?

I have masters degrees in International Public Administration and Business Administration(MPA & MBA), with an emphasis in international
development and emerging markets. The experience that best prepared me for the Director of Partnerships job has been leading projects in infrastructure and potable water system evaluation in El Salvador, as well as small business analysis and development in Uganda and Peru. Prior to that I worked for the Better Business
Bureau of Chicago in developing an Investigations Department and partnerships in the public, private, and nonprofit sectors, which gave me much experience in reaching out to and collaborating with like-minded organizations.

As you think about your new responsibilities, what keeps you up at night?
I'm really excited about the scaling of our existing and future partners' for-profit businesses and the processes of trying to anticipate challenges and assisting our partners in becoming ready for them. Much economic activity has been taking place in the developing world on micro levels- micro-finance, relatively small social enterprises, etc, but with the combination of changing paradigms from donor driven philanthropy to economic self-sufficiency as well as the emergence of social impact investing, the time is better than ever to invest in emerging markets and driving resources and income to where they're needed most.

What surprised you about your first week on the job?
Rich Johnson, the CEO of Spark, called me on a Monday evening and offered me the job, and a few minutes later asked if I would be willing to jump on a plane with him later that week to visit our prospective new partners in.. Central America. Without hesitation I accepted both the position and my first Spark "business trip", which took place after being in the office exactly one day. I can't think of a more memorable way to start a new job!

What excites you most about Spark and the future of the organization?
What excites me most about Spark is that the organization is not a traditional charity or nonprofit that gives out grants, which despite being helpful in the short run, all too often deepenthe culture of dependency and don't promote long-term growth. Spark is very conscious of capacity and organizational development of its partners first, and of then of collaborating with them to evaluate, plan, and implement for-profit activities that will serve as independent income generators. I'm very excited to see the development of our upcoming partnership in Central America and seeing what works, what doesn't, and which best practices can be extracted and replicated in future partnerships.

You're a photographer…can you share one of your favorite photos and explain why it is important to you?
One of the things that I really enjoy are candid urban images of the intersection of movement,
people, public art, and color. I took the photo below a few years ago in downtown Chicago during rush hour. As I was waiting to cross the street, I noticed that the Joffrey Ballet banner seemed to be dancing on top of the cars rushing by. The juxtaposition of grace and dance, something inherently universal and human, and its unexpected coordination with the bustle of machines and the metropolis, really moved me.
If you could visit anywhere in the world, where would it be?
I've never been to Southeast Asia so I would very much love to go there and get to know Burma, Cambodia, East Timor, Laos, Vietnam, and Malayasia. I'm secretly hoping that at some point in the future Spark expands its partnerships to this region as well. I'd also love to go to Iceland and photograph the aurora borealis.

Please give Lucy a warm welcome to the Spark Ventures team!