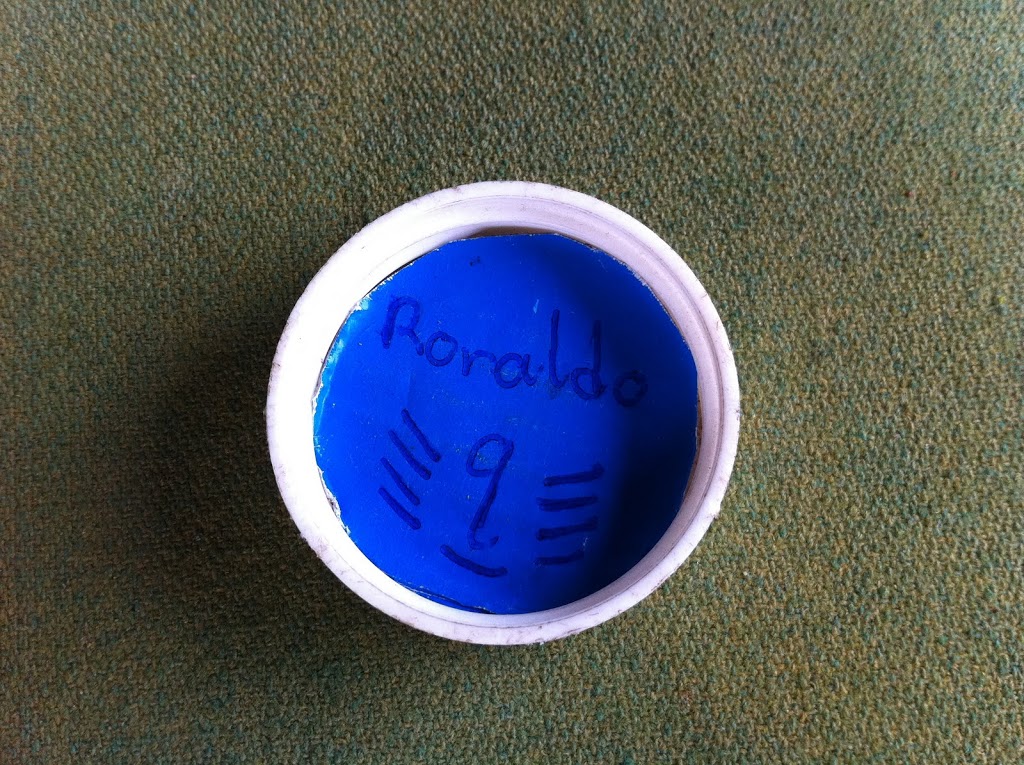 Kids Do the Most Amazing Things.
I love seeing ingenuity anywhere, but somehow when it comes from kids, it always seems extra amazing.
This morning, the son in my host family, Nkhongono, showed me an incredible and resourceful game he and Jeff, one of the children at Hope House, made over the weekend.
They found bottles caps of different sizes, and made a label for each one with the name and jersey number of various famous soccer players. (They even chose caps that roughly match the build of the players!)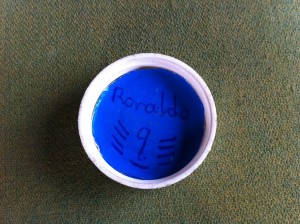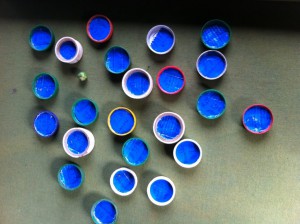 They made goals out of old mesh and bits of wire, and chose a little acorn-like nut from a local tree to serve as the ball. They then flicked the bottle caps toward the nut, trying to eventually get it into the goal.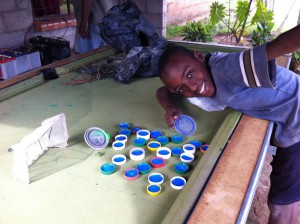 In moments like this, when the kids bring together resourcefulness, innovation and what can only be a true love of life, I have no doubt that this generation of Zambians will change the world!