Meet Keri – Spark's newest team member
It is our pleasure to introduce you to Keri Lynch! Keri is a freelance Marketing Communications Consultant who is supporting our marketing efforts. She's already been hard at work creating "30 Second Thursday" & "Spotlight" emails, blogs, and website content. She is also supporting our social media efforts, event promotion, and marketing materials for donors. Her enthusiasm, connection to Spark's mission, and creativity have already had a positive impact on our work.
Welcome, Keri! Could you share a few things about yourself to help us get to know you better?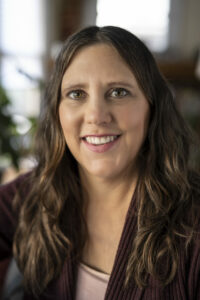 Tell us about yourself.
I grew up in Minnesota where I learned the value of hard work at an early age as I raised animals on our small hobby farm. I always loved being out in nature and also loved the energy and activity of city life. I worked full-time as I attended the University of Minnesota and continued in the food industry afterward, working as a media spokesperson, a marketing director and a sales manager. When I visited Chicago for a work event, I knew I wanted to live here, and I moved and took a position with Nabisco, working from – and loving! – my new home base.
Later, I earned a master's degree in journalism from Columbia College Chicago. I wrote articles for several magazines and was most proud of a cover story I wrote for Conscious Choice magazine about Chicago's smoking ban (one year after it went into effect) that required extensive research (and two Freedom of Information Act requests) – and also of an article I wrote about then-Senator Barack Obama's announcement that he was running for president.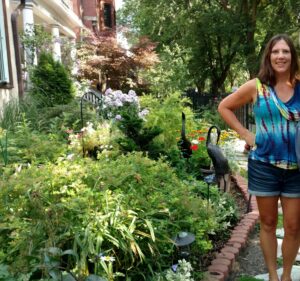 Recently, I have worked as a freelance writer, consultant and event planner for various publications and nonprofit groups. I was inspired by the amazing volunteer efforts of Rotary International, where I worked for four years to help plan the annual UN Day event that drew participants and featured impressive projects from around the world to eradicate disease, provide clean water and assist refugees. I am very glad to be part of an organization like Spark, that inspires me with the great work they do every day to improve people's lives around the world.
What excites you most about joining the Spark Ventures team?
I am so pleased to be working with the Spark team and helping get the word out about their ongoing efforts in (now) Chicago, Mexico, Nicaragua and Zambia. I can't wait until travel restrictions are lifted as I would love to visit their project sites in person. I am impressed with their holistic approach and the variety of unique programs they have created and nurtured to build sustainable communities.  
What do you do for fun?
I love being outdoors – most of the year – and you can find me out on my back porch, working in my garden or running and biking in my neighborhood most days of the week. When the pandemic hit, I brought many green friends inside and I propagated and shared my plant babies with friends and neighbors (I maxed out at 120 house plants!). April through September you can find me in the bleachers at many Cubs games, as my husband is a diehard season ticket holder. I'm an avid traveler and have really missed taking international trips. I love hiking, and I aim to visit one new national park every year.