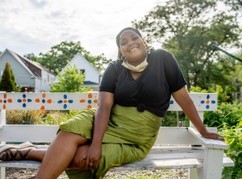 Meet Laura – Spark's newest team member
We are thrilled to introduce our newest team member, Laura Phillips, who is taking on the role of Program & Outreach Manager. Laura is no stranger to Spark Ventures, as she was the creator and manager of We Grow's 'Born to Thrive' program at Spark's partner organization in Chicago. In her new role, she will support program management with all of our partners and manage outreach efforts for the entire Spark community.
Welcome, Laura! Could you share a few things about yourself to help us get to know you better?
What inspires you to do the work that you do?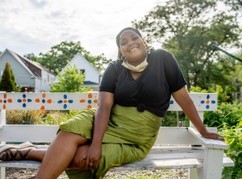 I was born in Portland, Oregon, the youngest of seven siblings in a tight-knit family of people-loving people. Serving others has always been a family affair. My earliest memories were spent in nonprofits or community organizations volunteering with the people I love. My passions in life were greatly influenced by the work I saw my mother – and the generations of social workers, educators, and mental health professionals that came before me – doing: taking care of people in whatever way and with as much love as we can.
For myself, taking care of people always started with the youth. I was raised to believe that knowledge is power, but also with the understanding that education is usually a hosting ground for systems of inequity and multi-generational trauma for folks from historically underserved communities. This contributes to my deep investment in access work, especially as it relates to young people and education.
I treasure the perspective and compassion gained from growing up as a Black, low-income woman interacting with structural inequities and reimagining what change in these spaces can be as an adult. I use the professional skills and resources that I fought hard to bring into my own life to uplift others who need someone in their corner to help them access resources and awaken the clearest visions of who they want to be.
What excites you most about joining the Spark Ventures team?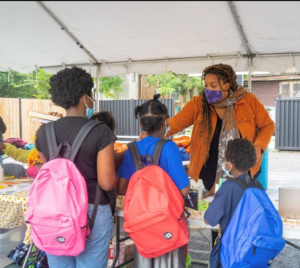 At this point in my career, I am merging my experiences as student, educator, and program manager to find the place that respects these knowledge banks and pushes me beyond any of their potential confines, all while staying devoted to a mission yielding clear and consistent impacts. Spark supports organizations across the world in building direct and sustainable sources of support for their communities, and this work is closely aligned with the intentions I have set for my own work.
I am so excited to join Spark not just because of their commitment to partner-focused resource building, but also because of the global approach they take in helping communities thrive. My position works closely with our incredible partners in Zambia, Nicaragua, Mexico, and Chicago. Each of these partners has a unique approach to uplifting their communities and bringing everyone together. I believe there is a special magic in the exchange of experiences and practices at organizations like Spark. This exchange yields such beautiful and effective work. I am excited to receive the experiences and stories of our partners, and to share mine as well!
What do you do to unwind after a long day?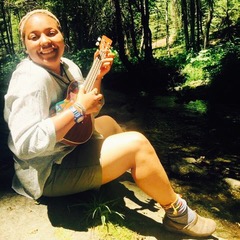 In my personal time, I am an avid reader, writer, and musician. I have always loved storytelling, and find the written and spoken (or rather, sung) word to be mediums that most move me. I love to find ways to thoughtfully exercise my mind and body. My favorite parts of my day are untimed conversations with the people around me, a new song that helps me to take a pause, or a long yoga session in a warmly lit room.